Welcome back after the week off.  I hope you have all had a good week with your friends and family and you feel refreshed for the term ahead.  This term is a very short one (4 weeks) and as welcome as they are, they can often be busier with more to pack in.
This term we will continue to drive through lots of improvements to our school including some developments to our school office and the systems that we use.  Over the next few weeks, we will be preparing to launch our new online payment system for parents so any dinner money or trip money can be paid from the comfort of the home. We will also be setting up an online system for booking parents' evening appointments  – this should make booking meetings with individual teachers much easier and especially when you wish to book appointments in close time proximity if you have multiple siblings in our school.  Keep your eyes out for a parents' meeting in the next few weeks, so we can give you a practical demonstration into how it all works.
Rehearsals for the Key Stage 2 production of Oliver will officially begin this term, and all of the teachers will be getting their heads together to map out how the scenes will look.  Michaela Goodhead will also be on board to choreograph some of the dance numbers for us as we know that the children love working with her.  If your child has some lines to learn, we'd kindly ask that you encourage them to practise them at home.  The more practise that they can get in, the better their performance will go on to be.
This week sees the start of our healthy school promotion too.  At break time each day, we will be having a healthy tuck shop for the children to purchase a range of food items.  I am going to be talking to the children about this in tomorrow's assembly and getting together a list of children who wish to help with the organising of the tuck shop.  Ms Bains met with School Parliament before half term and I took their wish list to the supermarket this afternoon.  It is really difficult to know which items will be the most popular but I am sure that our tuck shop will evolve as time progresses and I will get to know what our best selling items are!  It will take a few weeks for our monitors to get into the routine of selling and stocktaking too but I'm sure they'll get the hang of it.  This is something that we will be looking for the children to lead themselves. Children, please remember to bring some loose change tomorrow morning – 50p should be plenty!
We have some exciting new clubs for this half term too.  Eco Club with Mrs Christie returns, as does Dance Club and Table Tennis.  Mrs Mailer will be starting a Key Stage 2 girls football club on Wednesday evenings with the help of a local volunteer.  This is quite an exciting venture for our school as we will be teaming together with the children from Rosliston Primary and Walton Primary to have some intense training sessions.  It will be a great opportunity for our children to make some new friends as well.  We have recently entered a competition, taking place in March and led by Derby County.  The training sessions will prove invaluable in our preparation.  The children themselves are really keen to wear the new kit that was kindly donated last year too.
I had some interesting discussions with building contractors last week, about our impending Key Stage 2 toilet refurbishment.  I am really pleased that we will be able to finally address this is and improve the facilities for the children.  The current toilets are dated and they have been in a poor state of repair for some time now.  Over the next week of so, I will be talking to the children about colour schemes and decoration.  Last year's school parliament gave me a really good wish list of what they wanted to improve and many of these wishes have already been passed on to the contractors including: push taps, hand dryers, higher toilet cubicles, improved locks on the toilet doors and lids on the toilets themselves. I particularly liked Reuben's suggestion (Funky Foxes) for foamy soap to be added to the dispensers!  Fingers crossed, we can get this work completed very soon!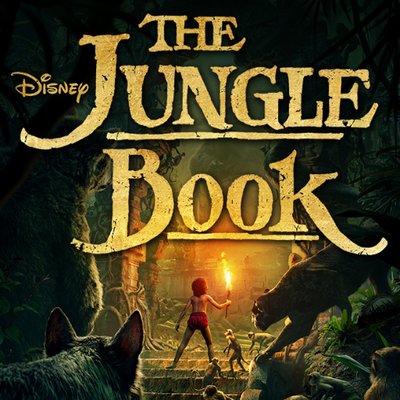 Classic Book Week is first up however, starting tomorrow.  The theme for this week is Rudyard Kipling's; The Jungle Book.  The children in each class will be getting creative for the display boards in the bistro area and on Thursday it is our big dress-up.  The children are invited to come into school dressed as an animal of their choice and remember, this does not necessarily need to be linked to the Jungle Book.  There will be a chance for children to share a book with other children in our school next week too.  Remember, reading is a big focus for us this year and we want to encourage all of you to read widely.  Reading a classic book gives us all a chance to broaden our vocabulary and to take in much historical knowledge from various time periods.
I was really pleased with our punctuality last term.  Over the last few weeks, there has been a significant reduction in the number of children arriving late for school and as a result, learning has started purposely from the moment they arrive in their classroom each day.  I really hope that we can keep this up over the next four weeks – hopefully these good habits will be hard to break.
Once again, I sent out a big batch of Praise Postcards at the end of last half term.  I hope that those of you who were awarded with one, really enjoyed receiving it in the post. There were a number of you who really caught my eye; I am always on the lookout!  Remember what our school vision is all about: persevering and sticking at things when they get tough or when you encounter difficulties.   Showing kindness, compassion and using good manners, modelling excellence through how we act and what we do, taking up the awe and wonder opportunities that we offer, and participating and engaging in the full life of our school.  That is what being a Coton child is all about.
I hope you all have an excellent start to the new term, I look forward to catching up with you, either in the classroom or on the yard tomorrow morning.  I will remember to bring me winter woollies!
P.E.A.C.E be with you!
This week's Blog Box Question:  How long is it until we can have another holiday?