Thank you!  Those two little words that mean a great deal!  After all, manners don't cost anything!  But seriously – thank you!  The last two weeks in school have been absolutely amazing and it is living proof to everybody about how our school continues to improve and how we are raising the bar all of the time. But of course –  we couldn't do it all without the support and dedication of each and every one of you!
First of all, it was wonderful to see so many 'special people' attend our Father's Day Lunch.  Did you know: we hosted 53 special guests and one of those guests drove 161 miles from Gravesend, setting off at 6am to arrive at our school in time! Thank you to all of those guests who managed to get the time out off work to attend, it was wonderful to see you all and whether Mrs Farmer served you 1 stuffing ball or 4 (I had 4!), the meal was very well received.  Thank you to Mrs Farmer and the team in the kitchen for doing an amazing job!
I'd also like to thank Mrs Mack and the FPTA.  Our Father's Day Gift Shop once again went down a treat!  I certainly hope that all those men who received their 'breakfast in a bag' last Sunday savoured every bite of their croissants.  Continuing this week's theme of giving thanks, it is really important that we get into the habit of showing just how much we appreciate the people in our lives who do so much to help us.  I hope all of you had a very Happy Father's Day!
As you are all aware, after reading previous blog posts, we have been working really hard to develop our teaching of Phonics this year, and we've made lots of changes to our approach in school.  Pivotal to these changes has been the way in which we have given parents an opportunity to get involved themselves, so they know how they can support their own child in the home.  The response from all parents has been fantastic and it has been great to see so many of you either attend the Fly on the Wall Phonics session that took place last October, or more recently, our parent-pupil phonic workshops, led by Mrs Smith and Mrs Mailer. All of our Year 1 children have been undergoing their National Phonics Screening Check over the last fortnight and we are amazed by how well they have done. More importantly, we are astounded by just how much progress they have made since September. We will be able to officially announce the results this week and we have some very good news to share……..watch this space!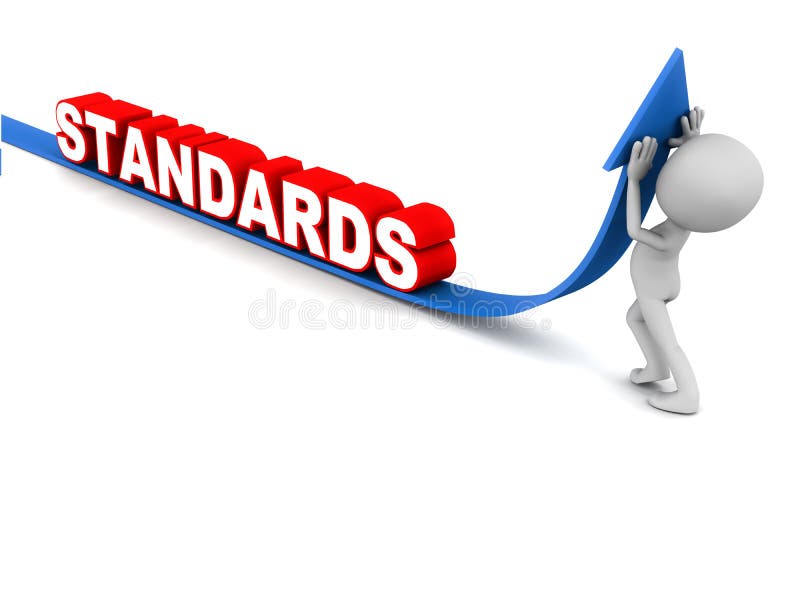 I also have some great news to share regarding those children in Year 2.  This past week, we had a moderator in school to check the reliability of our teacher assessment judgements and look through all of the Y2 work.  I am really pleased to report that we passed our moderation with flying colours and the moderator was really positive about the work in books from our Year 2 children.  This view was echoed by Mrs Sue Potter (Our Senior School Improvement Partner).  Mrs Potter visited us a fortnight ago and remarked that the standards of pupils' basic writing skills were rising and she could see impact from the things that we were doing in school.  We still have a way to go but she highlighted that our decision to change the lines in pupils' books from September last year and also our modelling of letter formation in phonics sessions using these lines was having a big impact on the attainment of the children.  Mrs Potter also liked the way how our staff modelled the correct handwriting formation when writing in front of the class for the learning wall. Let's be honest, we know that there is still work to do if we are to ensure that a greater percentage of our children achieve above national standards but it is pleasing to have external ratification that we are doing the 'right stuff' and there are green shoots of impact.  Thank you to Mrs Christie, Mrs Harris, Mrs Smith, Mrs Mailer and of course the children!
Last week's main event in school was our Key Stage 2 production of Oliver!  I am not sure how many of you made it to one of the two performances but once again the Coton flag was well and truly flying! We may only be a small school, but with the right attitude, absolutely anything is possible when the whole community comes together and when we put our minds to it!  Our KS2 children really dazzled and performed to a standard that was beyond their years – we were all incredibly proud of what they achieved. Miss Wordley was in the audience and she couldn't believe how much some of the children had really blossomed in terms of their confidence (she was comparing the children to how they were when they first entered her Reception class, 7 years ago.)   As educational professionals we want our children to have confidence and self-esteem, whilst showing they can be modest and humble, we want them to believe in themselves and we want them to be comfortable talking in front of different audiences.  We also want our children to have resilience in the face of challenging situations and to have the chance to take on responsibilities, using their initiative at all times.  These 'hidden skills and attributes' which can be obtained from performing to a live audience, being in charge of props and scenery, learning lines and routines, enable our children to tackle a tough national curriculum and more importantly, they prepare our children for the wider world around them. It is this type of activity which also provides balance to our robust school agenda, focused on improving academic standards in English and Maths.  Well done to each and every one of our children but let's not forget to say thank you also.  Thank you to all parents for their support – we couldn't do it without you!  Thank you to all the staff who made it happen and thank you to the other people who made it all the more possible.  These include: Michaela Goodhead, Argos (Mick Casey at Barton Distribution Centre), Millie's Mum, for skilfully driving the big lorry down narrow streets en route to the Brewhouse, Massey's DIY, Burton Musical Theatre Company, The Little Theatre Company, Donna and Katie who did the make-up, Charlie's Mum (Super Squirrels) for styling the Fagin wig, Joe Fogg for taking the photos and Mrs Cresswell and Mrs Beer.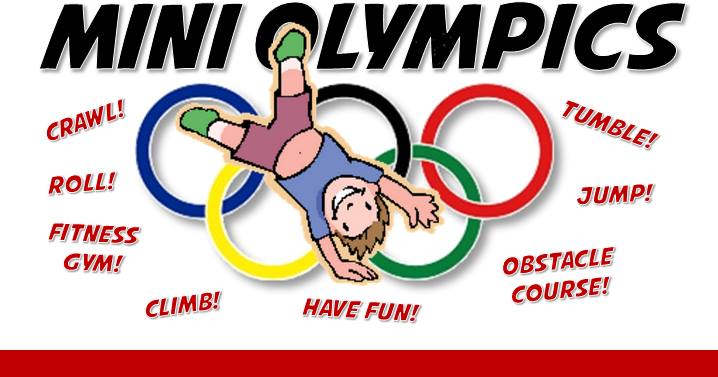 We also managed a couple of sporting competitions last week.  Mrs Mailer took a small group of children to an Orienteering competition after school on Wednesday and on Friday, some Key Stage 1 pupils took part in Mini Olympics at William Allitt School.   Our children behaved really well and were really good sports.  Sometimes it can be difficult to get enough children to volunteer for these sporting events, being a small school.  Putting yourself forward and embracing these opportunities really does add to the well-rounded diet that we try and offer at our school.  Taking part in competitive sport involves discipline, it teaches our children to be driven and focused on achieving a goal and it is also good for their physical and mental well-being. Thank you to Mrs Mailer who is a constant flag-bearer for sport in our school and thank you parents for transporting the children.
This week I am going to be meeting with a few people about how we can develop our provision for children with special educational needs.  Much of this work will involve me analysing the impact of all interventions which have been running this term and then looking at what new interventions we can run from September.  A few weeks ago, I met a couple of parents and outlined what we'd be doing to involve the children and their families more effectively in special needs target setting and the evaluation of impact.  In line with the SEN Code of Practice, we want our provision to be more inclusive, with a greater focus on what is happening in the classroom than what happens out of it!  We also want to make sure that all children are better supported to work independently in school through being given the right scaffolding and strategies in lessons.

Also this week, our Funky Foxes will officially start their Year 6 journey.  Mrs Weston will be teaching some Maths lessons for them this week, in her classroom.  We are doing this so that the Year 5 children can have a taste of what lies in store next year and the staff can get a handle on what their areas of need are.  Our current Year 6 have made really strong progress this year, especially with the introduction of our new assessment tracking system.  This week is about our Year 6 team getting to know any gaps that the Foxes have and then working hard to address these in plenty of time.  It is about looking for potential and offering greater challenge to push our Year 5 learners forward, giving them the best platform to do well next year.
The school nurse is in school on Wednesday afternoon, to teach our Y6 children all about how their bodies will change as they grow older and she'll be there to answer any questions that they may have.  It was great to see so many Y6 parents attend the puberty talk information session last Monday evening.  A Volvo truck is in school on Thursday too – this is to educate our children about road safety in preparation for the summer break.
On Friday, a letter will be going home outlining who your child's class teacher will be next year.  Those of you who have had a long association with our school will know, that in recent years, we have been much more pragmatic and flexible in our approach to staffing, to astutely meet the needs of each individual cohort year on year.  There is always much for us to consider when we decide this, there is no exact science to it. One thing is for certain, we are committed to making sure that your child has the very best education we can provide and all teachers are keen to work with you as parents, this is what is outlined in our School Family Agreement.  Please be assured, due to the hard work of our Key Stage Leaders, there is the highest level of consistency in terms of teaching approaches across the school, than at any other point in the last 3 years.  This means that whichever class your child is in, they will be given equality of opportunity.  The children will spend time with their new teachers on Move Along Day and there will also be a chance for you to chat with your child's new teacher (or the same one!) at our Introduction meetings in September.
Right, that's it for this week.  I hope you enjoy the weather. Please remember to send the children into school with a hat and plenty of fluids tomorrow.  Children may bring in sunscreen also, please make sure it is clearly labelled.  I wonder which class will have the best attendance this coming week?
This week's blog box question: How many parents came to the Father's Day Lunch last week?