I really hope that you've all managed to warm up a bit since we last saw one another.  The weather has been a real topic of conversation and caused great anxiety for many people up and down the country over the last few days.  Many people have been stranded on some of our busiest roads and some of the most vulnerable members of our society have been put in danger.  Those things that we take for granted such as electricity, heating, telephone lines and food in the shops have been affected in one way or another.  I know this too well; I went to do the shopping for our healthy tuck shop this afternoon and the shelves were incredibly bare. However, I did manage to stock up on some of our best selling items.
Despite the weather causing great disruption and worry for us all, it has also been a great chance for us to come together. Our farmers and 4×4 drivers have all done their bit to either clear the snow affected lanes or transport NHS workers so they can go about their job of supporting people who need urgent care.  There have been some great scenes on the news showing whole towns and villages coming out in force and getting handy with a snow shovel of their own too. Aside from this – the 'snow break' has also given us a chance to have fun with our nearest and dearest – I can't remember the last time that so many schools had to close for more than a day due to the conditions.  Whether you went sledging, made a snowman or went for a casual stroll with the dog – we hope you had a great couple of days!  So what about what we all missed last week?
First of all, lets talk about World Book Day.  I know many of you will have worked hard to get a costume together to fit our animal theme and we wouldn't want the event to pass without our school taking part.  Our 'dress-up' event will now take place on Monday 12th March – remember the theme was to dress as an animal, to tie in with the work that we started last week on The Jungle Book.  Don't worry if your animal isn't in The Jungle Book however – we are looking to see a vast array of animals in school on that day.  I am sure that the display work planned for Classic Book Week, will be finished either on this date or before. I am looking forward to seeing lots of animal art in the bistro area.
Last week's Privilege Time was also affected by the bad weather and I know many of you were looking forward to the baking that we had planned.  Rest assured, this will take place on Friday afternoon this next week but you will need to write your name on the board by Monday lunchtime if you wish to 'cash in' your pass and take part.  I have to make sure that I have enough warning about how many of you wish to take part so I can get the correct amount of ingredients.
One of the things that our weather could not stop last week was the opening of our healthy tuck show.  I must thank Rosie, Savannah, Owen, Jamie and Thomas for being our Y6 monitors; they all did a brilliant job in not only cashing up but also keeping an eye on the stock, so we could see which items were the most popular. As I mentioned above, I have managed to replenish some of the stock ready for this week, so don't forget to bring some loose change tomorrow.  I will try to arrange for our price list to be added to the website so you can see how much money you need to bring.
I saw some fantastic maths work from Amber (Happy Hedgehogs) last week.  Mrs Mailer sent her to me after she had been learning how to count on with some pretty big numbers.  I was incredibly proud of her, her work showed really good progress from the lesson before.  It was lovely to be greeted with much excitement when I visited the Brilliant Badgers on Tuesday also.  A number of them have now moved on to their platinum times table challenge.  Remember, being able to recall your times tables from memory and at speed, helps you with other areas of maths in real life!  Well done to all of you!
Ms Challinor continued the rehearsals for our Key Stage 2 production of 'Oliver!' this week.  On Tuesday lunchtime, the children were given the chance to read a bit more of the script before we put some of the action to it. I was really pleased with the expression that some of you were putting in as I 'ear-wigged' in the doorway.  There are lots of big words to learn, so don't forget to have a look at home when you get chance, or listen to the soundtrack online.  Michaela will be in school this week, to start work on some of the dance moves.
I was a little disappointed that we only had 4 girls who put their name down for our new football after-school club last week.  Remember this is a joint venture between us, Walton Primary and Rosliston Primary.  In the next 2 weeks, we have a number of girls who have entered the Derby Country Girls Football Tournament so both Mrs Mailer and I are hoping that some of you will put down your name!
I am going to be visiting your classrooms quite a bit this week, as part of my focus on the progress that you are all making.  I will be looking at how you respond to the feedback that your teachers and TAs are giving you in class and how this impacts on your future work.  I will be looking to see you all actively engaged and showing 'active listening.'  We have been talking about positive behaviours for learning quite a while now – I hope you remember everything that we discussed in worship a few weeks ago.  I am also going to be looking at how you use your learning environment and how you respond to work that your teachers are giving you.  Remember – progress matters!
Mrs Cresswell is taking part in training on Monday and Tuesday afternoon this week, for our new School Money app.  We are hoping to launch online payment after the Easter break and I think it will be a massive step forward for our school.    School Money will mean that all parents can pay for dinner money, trips and clubs without handing over big cash amounts in school.  You will be able to do this from the comfort of your own home.  School Money will also mean that we can send you text messages about your dinner money balance much more easily.  This is yet another sign that, with every passing week, our school is moving forward and improving.
On Wednesday this week it is our themed Mother's Day lunch.  Although this event is in response to the nationally recognised day – it is important to point out that this special lunch is to pay tribute to any 'special person' in the lives of our children.  If Mum is unable to make it, we encourage grandmothers, aunties and female relatives to attend instead.  The children always enjoy this event and I do too!  It is great to witness the look on the faces of every child when they have a special visitor in attendance.  Mrs Farmer and the team in the kitchen never let us down; they always rustle up a good roast!
Also this week: Rev Bill Moore is in school to lead worship on Thursday, we are hoping to appoint a new office assistant to work in our school reception area too.  Mrs Christie will be visiting Moira Primary School with Mrs Harris and Mrs Mailer on Tuesday afternoon also.  I am really pleased with how our Key Stage 1 and EYFS provision is developing at present and we want to make sure that we keep up the good work that has been started.  Expectations of what our children should be able to do by the end of KS1 have risen sharply in recent years and our provision must be at the very 'cutting edge' if our children are to have the best possible start to life at our school.  We will be comparing the work that all of our children are producing alongside the work that is completed by Moira children and moderating each other's teacher judgements.  This is common practice between many successful schools and it enables them to be consistently effective in their core purpose.
On Friday, Michaela is back in school for a special dance showcase performance.  Any children who attend Monday evening's dance club or who are in the Funky Foxes are welcome to invite any relatives into school to watch them. This performance will start about 9:15ish.
And don't forget Bingo!  On Thursday evening, at 6pm, doors open for our FPTA Easter Bingo event.  There are lots and lots and lots of chocolate prizes to win so please come and support us raise vital money for school.  Just recently, our FPTA bought 8 new school laptops for the children to use around school and many of the trips that our children go on are subsidised by the FPTA money raised.  Please help us to raise a good amount once again.  Also, if you can help at this event then please don't be shy about coming forward.  Without your help; we cannot run these activities.  Please speak to Aisha Mack if you can lend a hand.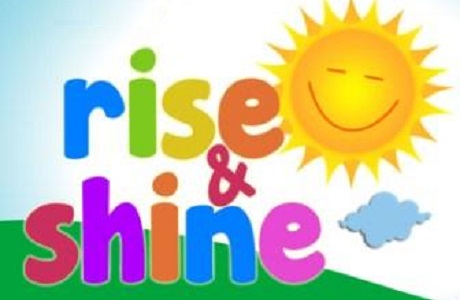 Meanwhile, enjoy the big thaw!  I look forward to seeing you all fresh and ready to learn on Monday, after the 4 day weekend!  Also, to those children who have been invited to attend Rise and Shine Club in Year 6, we'll see you at 8:25am.  Ms Bains awaits you.
P.E.A.C.E be with you!
This week's Blog Box Question: What is the date of our revised 'dress-up' for World Book Day?