3 weeks in and there is a real sense that all of the children have now settled into their new routines and any niggling worries, typically associated with the start of a new school year, have subsided. September is always a month where things iron out with each passing school day and any queries are addressed.  For this reason, September is always affectionately known as 'Sort-out September.'
This past week you will have seen that we sent out some clarification on our approach to snack time and the healthy tuck shop.  We also held a useful meeting for parents of children in Year 1 – there are so many differences from the Early Years Foundation Stage and it takes a lot of getting used to for the children and for parents and staff also.  At the meeting, we were able to get lots of practical ideas about how we can support the in-school transition process for next year. We are open and honest – we don't get everything right all of the time and we will always take the time to listen.  Transition between in-school years is a big aspect of our school improvement plan for this academic year – we know that we need to do more between Reception and Year 1, Year 2 and Year 3 and also between Year 5 and Year 6.
Whilst taking the time to listen and being pragmatic to the individual needs of each cohort of children year on year, we also have to keep a perspective on things – we have made strides forward in recent years with the diet that we offer.  Some of our parents who have known us a while will be able to allude to the changes that we have made over the last 3 years – especially if they have siblings further up the school.  We strive to offer something quite bespoke when working with families – and we are proud of this!  We love working with all families and this was reflected in our 'Outstanding' SIAMS Church School Inspection of 2017.  With your continued support, I have every faith that we can continue our journey forward and build on what we do.
I did lots of lovely visits into classrooms this week and it was a real pleasure to see every single class settled and producing some good work.  First of all, it is pleasing to see the Year 3 children building on the firm foundations that they acquired as a result of the changes we made in Key Stage 1 last year.  A number of children (Elsie, Ava, Emma and Esme) have already obtained a Pen Licence and I have every faith that all of the children in Year 3 and 4 will be well placed for Upper Key Stage 2, as a result of both Ms Bains' vast experience and her knowledge of where the children have come from.  Year 6 continue to grow with every week and I have noticed a much better attitude in collective worship from them this week, they all seem much taller (in more ways than one). I think this shows that they are growing in confidence.  Years 1 and 2 are loving the continuous provision that has been set up this year and I think it is really helping to bridge the gap between the Early Years curriculum and the start of the national curriculum for them. With this, there were lots of children who achieved a special mention this week!
Well done to:
Millie (Busy Bees) – for persevering with her maths learning about rounding numbers and showing a change of attitude for the better
Olivia (Busy Bees) – for improving her CLIC and Beat That scores in maths this week – a real commitment to improve shown
Maisie (Curious Caterpillars) – For a change in attitude and a real focus in lessons, particularly with her writing.
Catherine (Curious Caterpillars) – For always being ready with an answer when Ms Bains is teaching and showing 'active listening.'
Hughie (Dazzling Dragonflies) – For some super contributions to shared writing – Mrs Abbott and Mrs Jones really liked your ideas
Shannon (Dazzling Dragonflies) – For showing a good attitude and having a go at every task that was asked of her
Maggie (Learning Ladybirds)  –  For once again trying hard and doing your best!
Freddie (Learning Ladybirds) – For a lovely chat with Mr. Smith about planets and space – I cannot believe how much you could tell me!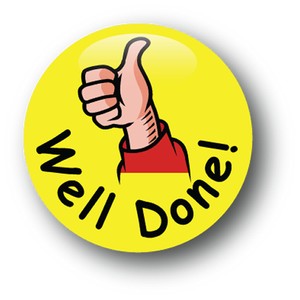 Also as part of Sort-out September, the voting process for our school Parliament was completed this week.  This past Friday, the school was awash with campaign posters and children canvassing on the yard ready for the big vote of School Prime Minister.  This year, we had 4 female candidates from Year 6 who put themselves forward and each and every one of them really 'shone.'  It can get quite scary, talking in front of the rest of the school but they all managed to keep their nerves at bay to deliver their mini-manifestos.  Once they had done this, the whole school went to the ballot box one by one.  I am pleased to announce that Sydnie (Busy Bees) was elected to be our School Prime Minister with a landslide 47% of the vote.  Matilda (Busy Bees) came second with 25% of the vote and she will assume the title of Deputy Prime Minister.  Aside from the result, the image of all four girls shaking hands and giving each other a hug after the results had been announced was simply brilliant!  Thank you to all four of them: Ava, Sydnie, Gracie and Matilda, for the way how they conducted themselves with real dignity and grace. The unsuccessful candidates will join the other class MPs to assemble a really effective working parliament in school.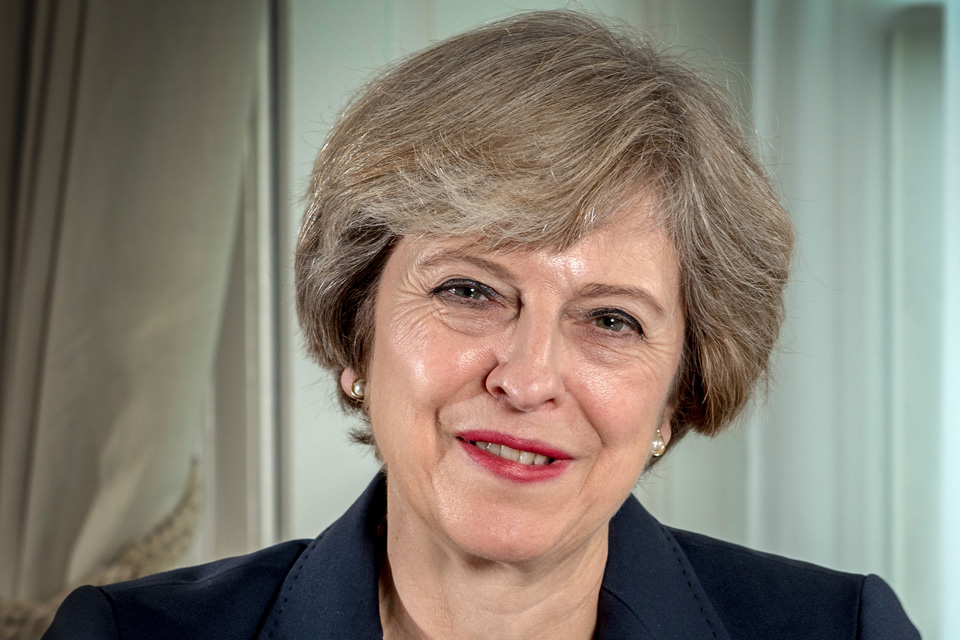 I had the real pleasure of observing the children in collective worship this past Thursday, when Reverend Kate came into school to lead assembly.  It was all centred around the theme of 'forgiveness.'  I think this is a really good theme for this time of year, there are so many new things to get used to and we are all prone to making mistakes as we get into the swing of doing things once again.  I'd like to personally say well done to the Learning Ladybirds, who responded well to Reverend Kate's story and they showed great enjoyment. Especially little Liliah who couldn't stop giggling!  This year, Mrs Jones will be flying the flag for our Christian Life provision in school so we can monitor the impact that our collective worship is having on developing well-rounded children in our school.
There is nothing quite effective in developing a well-rounded child, as a commitment to the arts and performance, and this week, both Mrs Weston and Ms Challinor had a great first Young Voices rehearsal over Thursday lunchtime. I was actually really surprised at just how much some children have already picked up, after just one previous rehearsal in the school hall last week.  Both Emma and Maisie really stood out for knowing the words to some of the songs already!  If you didn't attend and you are taking part, please come along at lunchtime this next Thursday –  we want to give a good account of ourselves when we get to the event.
I'd like to give a 'shout-out' to our very own Mrs Mailer, who was unusually absent from school this past Friday.  After weeks of training, Mrs Mailer took part in both the 10k and 5k running race at Euro Disney, all in the name of our charitable cause. Many of you will have seen the Just Giving link that was sent out last week, trying to raise vital funds for Coton School.  I received a text from Mrs Mailer yesterday to tell me that she successfully completed both races and with photo evidence to prove it!  I'm sure you'd all like to join me in personally thanking Mrs Mailer for her commitment to our school – we are all very proud of her. I hope that she gets plenty of rest and relaxation over the next few days.
Speaking of raising money, this Tuesday we have our first FPTA event of the new school year.  It's our Chocolate Bingo!  Every year, our PTA raises vast sums of money which is directly pumped into school either for resources or to contribute towards the cost of school trips, helping to reduce the cost for parents.  Please come along and support us and bring cousins, aunts, neighbours and friends with you – everybody is welcome.  Doors open at 5:30pm and eyes down will be 6pm. Also, if you are able to donate a prize, we'd be most grateful as it helps to maximise the profit that we can make – if you have chocolate, sweets or treats to donate, please pass them on to the school office.
Also this week. I will be holding the first of my termly Cuppa and Cake sessions for parents.  These are really informal gatherings where you can ask questions and find out about what we are going to be working on in school this year.  In the past, many parents have found these gatherings useful to clear up any misconceptions or to develop a greater understanding about what is going on in school.  As I said previously, we are approachable and we always take the time to listen to your views.  I look forward to welcoming you with cake and coffee, or if you're like me – a nice cup of tea!  Friday morning at 9am!
After a little nag last week about making the most of opportunities, I was really encouraged to see that many children have put their name down to take part in one of the 3 sporting competitions that we are entering this half term.  Mrs Abbott and Mrs Mailer are really encouraged by the enthusiasm of the children.  Please remember the golden rule however – if you sign up, please make every effort to see it through and commit to what you have subscribed to!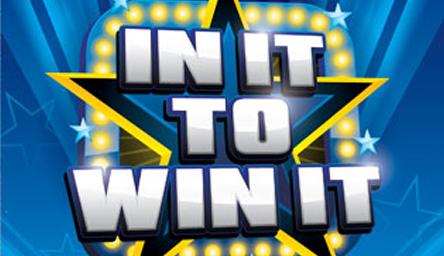 I really hope that even more children enter the blog box competition this coming week.  We had a total of 6 children who entered this past week, a slight improvement on the previous week.  I know that I can always rely on my 'regulars' – The Grove family and Leonard from Key Stage 1.  I really hope that more of you show the initiative to enter this week!
Before I leave you, I'd like to say well done to the Dragonflies – who were Class of the Week, with a total of 4 stars.  They were also the class with the best attendance – achieving a perfect 100% this week.  Dragonflies can have a total of 10 minutes of extra playtime this coming week, when it is convenient for Mrs Abbot or Mrs Jones.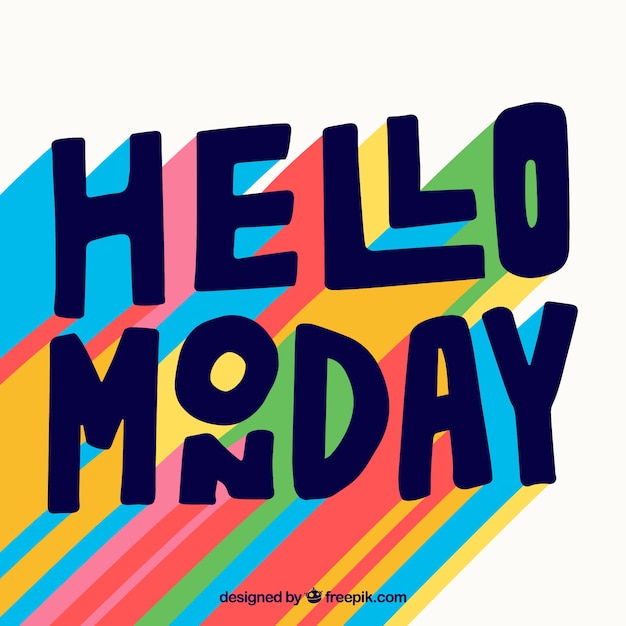 See you Monday!
This week's blog box question:  Who is our school Deputy Prime Minister for this year?