This past week, much of my attention has been centred around next year, and how we may be able to return to something which resembles 'normal'. This time of year is always busy for any Headteacher – with a foot in each camp (one in the current year, and one immersed in plans for the new academic year).  It is my hope and aim, providing that we all keep up the good work with the virus safety measures, that we can have a period of 'normal' before all children break up for the summer, in July.  This will certainly serve as a good transition into September!  The only problem is – we've been 'scaled back' in the face of the virus for so long – it is quite easy to forget all the things that we have introduced over the years, all of the events and experiences that we have provided the children – and all of the wonderful things that we have done year on year. Our parents and children could be forgiven for forgetting all of these things too, although many – like our Reception and Year 1 parents and children – don't know what 'normal' looks like!
Navigating our school community through the pandemic, and then supporting children and families on their return to school has preoccupied much of our thoughts over the last 14 months – it has been a monumental effort!  We have had to be agile,  be adaptable and scale back on some of the things we usually do because of the risk factor. We, like many other schools, have had to leave ideologies at the door on occasions too, and be pragmatic – doing what is necessary for the safety of our children, and what is best for  learning – with limited capacity.  Many of our parents have come to know by now, the days of Coton School sitting back on its laurels were over a long time ago.  We reflect, we adapt and we change based on the needs of the children, and the wider needs of the school community at a given time.  We do what we have to in order to give the very best we can and make an impact – that is what brought many of our staff into the profession in the first place – to make a difference, and this aim is certainly what keeps the fire in my belly!  So, this week I took the first steps out of the COVID 'fog', and do you know what – it felt pretty awesome!
I had the privilege of allowing 3 children into the reception area, near my office, so that they could show me their wonderful writing, and so I could personally give them a sticker! It may seem such a small thing to allow children to come to my office – but it hasn't happened for a very long time due to COVID! A MASSIVE shout-out to Ava, Megan and Mexxii – it was a real pleasure to read the monologues that you had been working on with Mrs Weston!  Not only was I exceptionally proud of the content – the work was impeccably presented and all had used a purple pen to improve their writing throughout the process also.  We introduced Purple Polishing Pens some 5 few years ago, and it was so good to see that the Year 5 and 6 children have this practice firmly engrained in them, and it making an impact on the quality of their finished work.  I am going to be keeping an eye out for more purple pen work this coming week – making sure that you all listen to the feedback provided by your teachers and teaching assistants in the lesson, and that you are making timely improvements to your work on the spot – not waiting until it has been marked fully or until a week has passed! Did you know – this form of LIVE feedback, and then on the spot improvement, is often cited to have the biggest impact on attainment and progress!  Keep up the good work Year 5 and 6, and Mrs Weston to0! As we move out of the pandemic – getting the basics right – the core elements of classroom practice – is just what we need.  Unless we get the basics right – it doesn't matter how many interventions or COVID measures are in place!
Miss Lester and her Year 2 children have impressed me with their writing this past week, too.  As soon as the Year 2 children enter the classroom, Miss Lester has had all of the books open and they are in individual places so our Potters can get down to work straight away – and what helpful feedback has been provided to you, also!  I saw advice on how to form your letters correctly on the line, advice on the sentences that needed to be used, and careful pointing to missing punctuation. I also saw many of you using your Purple Polishing Pens.  Again, this return to the 'basics' is making a huge difference and it is really good preparation for the Year 2 journey into Year 3.
This past week's Parent Cuppa and Cake was another example of us doing something that we haven't been able to for a long while!  Obviously, we couldn't do this face to face just yet-  and I am really sorry that I was not able to offer our parents a slice of cake – but it felt so good to be able to sit down and have an informal chat with the 9 parents who joined me online.  For those parents who didn't know – my termly Cuppa & Cake Session is a chance for all parents and carers to meet with me and ask questions.  It is also an opportunity to hear how we are improving the school with each term – what we are focusing on – what we are striving to do.  I will be putting in another date – in light of the fact that we couldn't do one in the Spring Term.  This will be just before we break up for the summer.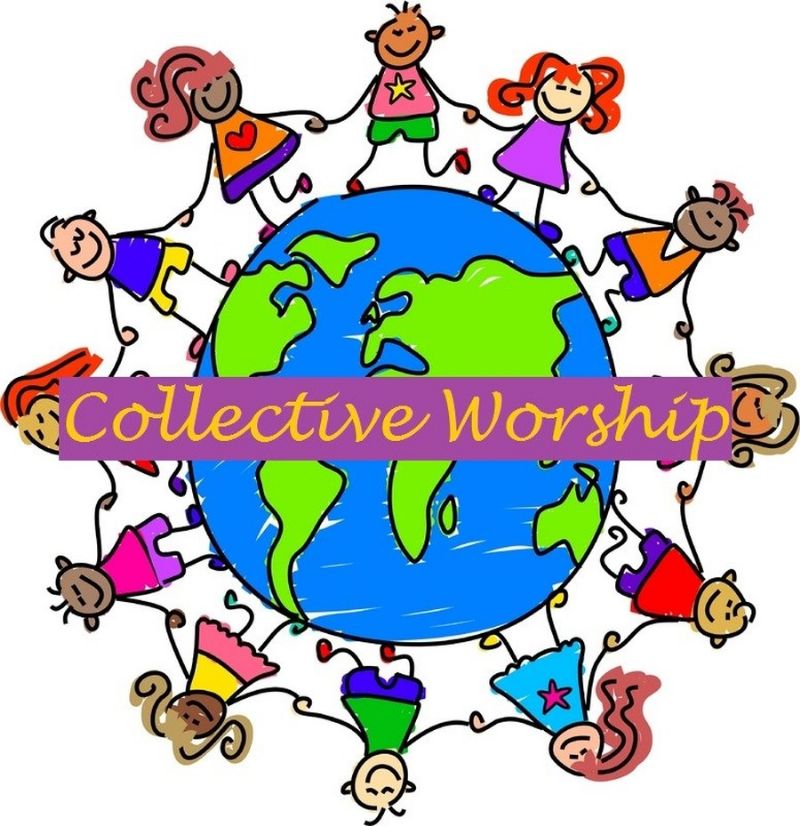 Miss Bains was able to kick-start our monitoring of standards across the school this week – by looking at the impact of collective worship. It has been a while since any staff member, other than myself and Miss Knowles very briefly, has been having a nosey around school!  One successful school improvement action that we were able to work on through the lockdown period was to establish an alternative structure and standard operating procedure for Collective Worship. Doing worship in bubbles has proved challenging – so doing it online and then streaming it into classrooms on the big screens means that our children still have contact with the teachers in their opposite bubble. Miss Bains watched some of the in-school recordings of the virtual collective worships and she also had a look in the collective worship scrapbooks for each class this week.  There were some really good examples of the children responding to worship – answering questions, making links to their own lives, and demonstrating the teachings of Jesus.  Mrs Weston will take her turn this coming week – going on a learning walk to see you all learning in your Power Maths sessions.  I sincerely hope that the children remember what I said to them in Special Mentions last Friday – we are looking for all children using mathematical vocabulary to explain their answers, and we are looking at productivity – we want many more of them to get onto the 'Challenge!' Your teachers have been working really hard to make sure that you have ample time to plough through the independent questions – and that you have time to work in your Apprenticeship Pair.  Finally, Mrs Weston is going to be keeping an eye on who is answering questions – we want you all to answer questions!!!!  Your teachers may get out their lollipop sticks so they are choosing you at random!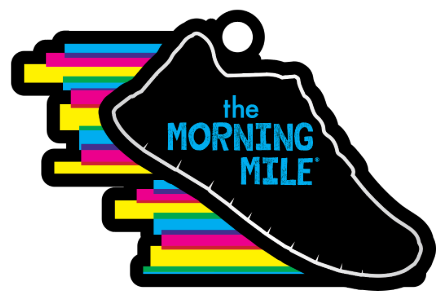 Perhaps in place of Jumpstart Jonny, our Morning Mile is back with a vengeance this coming week!  After a 14 month hiatus!  However, we are still doing it in bubbles for now – safety continues to come first!  Key Stage 2 children will do this on Monday's, Thursday's and Friday's – this because of the later start time and the complexities with timetabling; Key Stage 1 children will do this every day from 8:50 am.  Both Miss Knowles and myself are really excited about this – it will, once again, help us to promote healthy lifestyles to the children, and give those children who attend early for interventions a bit of fresh air before the normal school day commences. Exercise is a sure way to not only improve our physical wellbeing, it also enhances our mental wellbeing too!  So much so – I have been leading by example by going for a Sunday morning run every week, over the last month or so! I may be no Joe Wicks – as one of our parents famously remarked to me after seeing me in one of our lockdown videos, but Willow, our keen runner from Foresters' class, has inspired me to get into good habits!
The joy and excitement coming from our Key Stage 2 classes was a real tonic for our teachers on Friday, when I announced that we would, once again,  attempt to put on our Key Stage 2 production at the Brewhouse this year.  Last year, we had planned to perform The Wizard of Oz, only for the pandemic to put pay to our plans.  Over the last 5 years, our annual Key Stage 2 production has been a real highlight for children, parents and members of our local community.  It has given some of our most quiet and unconfident pupils a real sense of pride, a chance to 'shine' and allowed them to 'come out of their shell'. It has also got the name of the school out there for all to see.  We are a small school – but we think big!  This year – we have set a date to perform Joseph and the Amazing  Technicolor Dreamcoat under the lights and effects at the theatre in Burton Town Centre. You may ask – how do we intend to do this, with all the restrictions?  Well – we have a plan, and a couple of contingency plans also, this so the virus doesn't beat us this time around.  I am aware that the children in Year 3 & 4 don't quite know what to expect – neither do some of our parents either!  Don't worry, I will be writing to all parents and families about the arrangements shortly but, in the meantime, it is so good to be able to put something in the diary that we can all look forward to.
We have a few budding actors and actresses in Year 2 by the sounds of it!  I was most impressed to hear that Phoebe and Carsyn really shone in their first Helen O'Grady Speech & Drama session last week.  The tutor was getting the children to 'find their voice' and to work on their facial expressions.  You may remember from the purple COVID Recovery booklet, each class has a tailored enrichment activity every Wednesday morning, in what we are calling; 'Enrichment Hour.'  Helen O'Grady featured in a BBC news article on social media this week – about the power of 'drama' in supporting our children with their communication skills and their vocabulary on the back of the pandemic.  It was a really helpful article which underlined, for those who had any doubt, the exact same reason why we have chosen this activity for some of our children after the lockdown period.  If we want our children to have a healthy self-confidence then we need to nurture this out by allowing them to take on another role, other than that of themselves!  In order to support the children's writing – then we need our children to explore the art of language through successful communication.  It was rather loud in the Year 2 classroom last Wednesday – and their was quite a bit of shouting!  However, permission had been granted and the children were having a whale of a time!  I also wish to thank Joseph (Foresters) who shone in his Forest School session this week  – all of our enrichment tutors will be issuing a Special Mention from this Friday!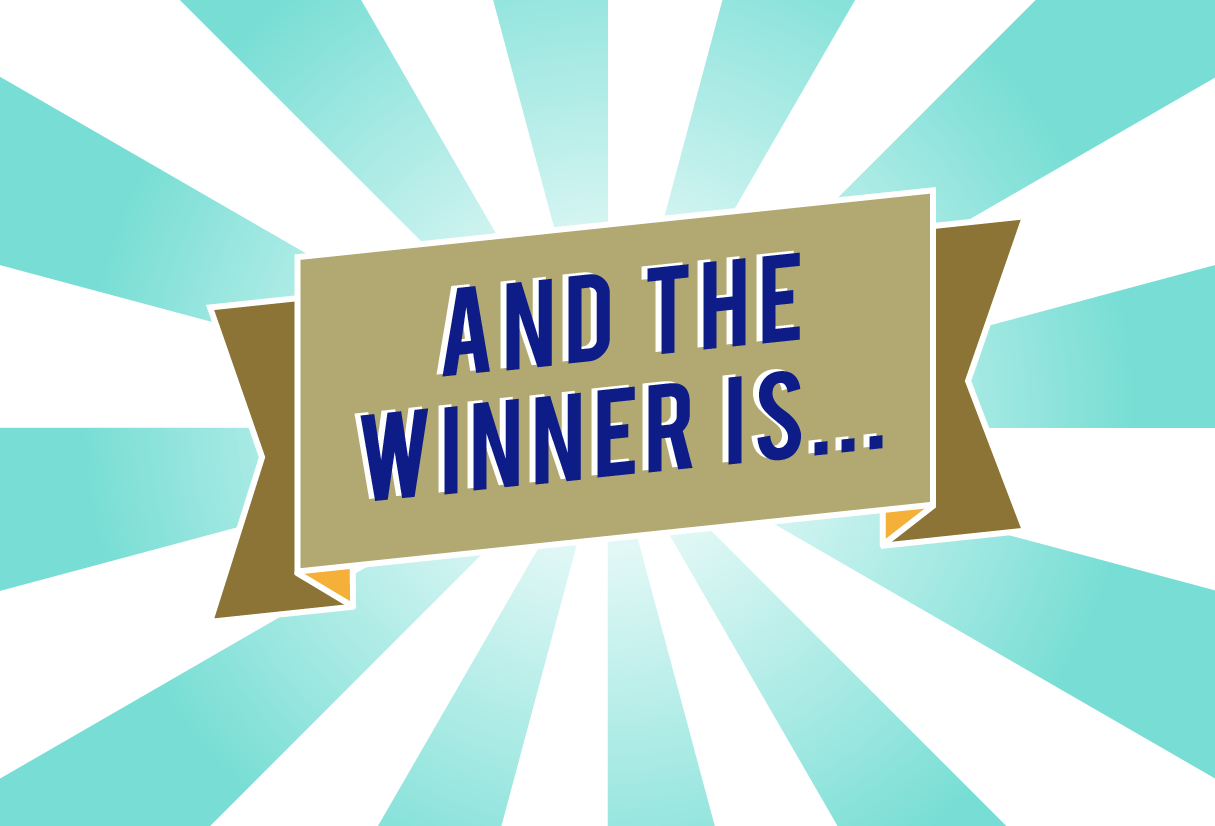 Speaking of special mentions – here are this week's worthy winners;
Ruby (Farmers) – For being excited about learning lots of new things and trying really hard with new tasks
Olly (Foresters) – For showing good levels of engagement in all lessons but most notably, PSHE!
Eleanor (Potters) – Infectious laughter whilst getting her work done!
Riley (Coopers) – Excellent enjoyment whilst measuring in Power Maths
Thomas (Coopers) – For taking a keen interest when learning about Jazz music, and when writing Kenning poems
Maisie (Miners) – For enjoying her maths lessons so much, she took some more to do at home!
Lochlann (Miners) – For engaging in maths with his usual eagerness and for getting onto the Challenge.  He was raring to go!
I also wish to pay tribute to this week's Comeback Kids!  These children had the resilience to keep going when things got tough in one of their lessons this past week and guess what? They then succeeded!
George (Farmers),
Georgia-Ann (Foresters),
George-Thomas (Potters),
Kayden (Coopers),
Harrison (Miners)
Moving into this week,  I am going to be looking into how we may be able to hold a School Parliament meeting, whilst at the same time as keeping the children in their respective bubbles.  Over the last few years, our School Parliament have championed many issues such as; recycling, a love of the environment, exercise and healthy eating.  It would be fab if we could reinstate the school's healthy tuck shop before the end of the school year, and it would be equally as good to reintroduce the weekly recycling measures that we put in place previously.  Miss Dennis has come to me with a really good idea for how we can do our bit concerning recycling, and I hope to reveal this very soon!  I am also keen for our School Parliament to support me in making some really important decisions about what new resources we wish to purchase for breaktime. Making our playtimes more enjoyable, more active and more interesting is a big focus for me moving forward!
On Tuesday and Friday this week, I am in meetings about how we may be able to overhaul the EYFS Outdoor Area, and purchase some new play structures to replace the pirate ship!  The pirate ship has been sailing for about 15 years now and it is much need of a well-earned retirement!  On the back of the pandemic – we really want to make sure that our EYFS children have the facilities to support their physical development at such a vital age, and that they have the space to go out in all weathers!
Also this week, Miss Knowles and myself hope to finalise our purchasing of some new cycling resources for use in school!  We have been fortunate enough to have secured a grant in order to help us promote healthy lifestyles in line with the work that we do on Brilliant Schools and wellbeing. With the money, we are going to be obtaining a number of balance bikes and tandem bicycles, in addition to a cycle shed. We are also looking into purchasing some bikes for our older children, for when we run our Bikeability lessons later in the summer term.  Moving forward, we hope to be able to allow some children, where consent has been given and where safety precautions and rules are followed, to ride their bicycle to school! Watch this space – a letter on this will be forthcoming.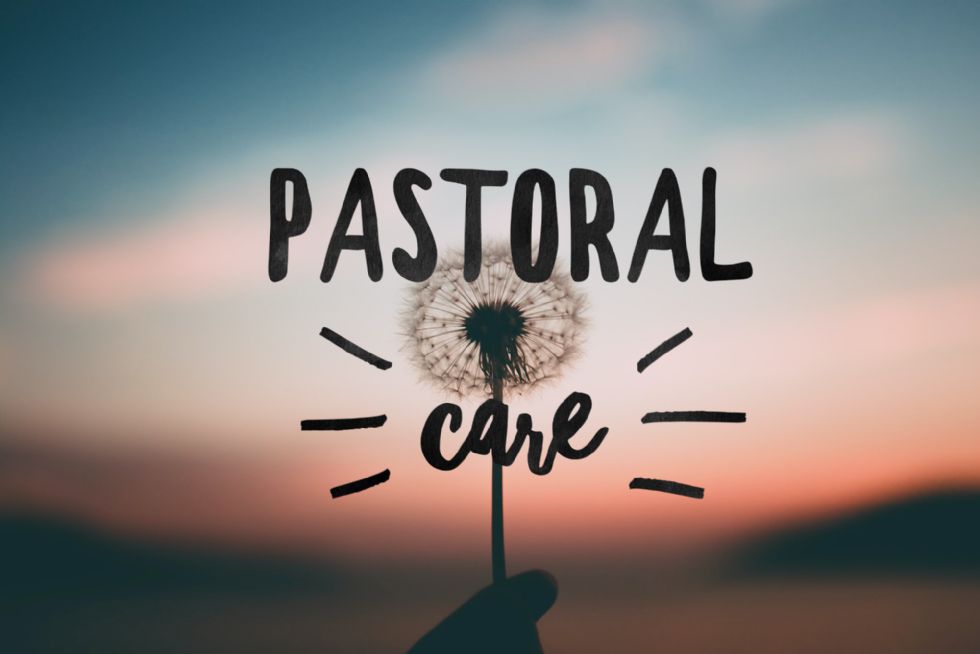 Mrs Kiteley starts this coming Wednesday, in what will be a really positive move for our school.  I look forward to introducing her to you on the gate, and to her being an integral part of our school moving forward.  Mrs Kiteley will be there to support many of our children in the classroom, at break, and over the lunch period. Mrs Kiteley will also become another Deputy Designated Safeguarding Lead – alongside Mrs Weston, and working closely with myself as the school's main Designated Safeguarding Lead.  If you get a call from Mrs Kiteley at some point – please bear in mind that she has been employed to further enhance our approachable nature with all parents and carers.
A few other children who deserve a shout-out this week include; Scarlett (Farmers) – for being really caring when somebody was a little upset in her class and giving her a hug, unprompted. Catherine (Miners) – for 'speaking up' and being brave and courageous in order to uphold the high standards we have come to expect from all Coton children!
Before I leave you, I just wanted to thank all parents who have worked hard to get their children to school for one of our early morning interventions over the last week.  I am so pleased that we have been able to offer extra support for the children who need an extra boost after COVID – and I am incredibly proud of the children themselves.  Early mornings in school are a hive of activity and I am thrilled by the way how all children have taken to the new routine.  This past week, it was really helpful to touch base with a few parents who were a little unsure as to why their child had been chosen – do get in touch if you want us to explain anything.  We are keen to help, and keen to allay any worries or anxieties. Mrs Smith, as our SENCO, is also on hand to answer any questions.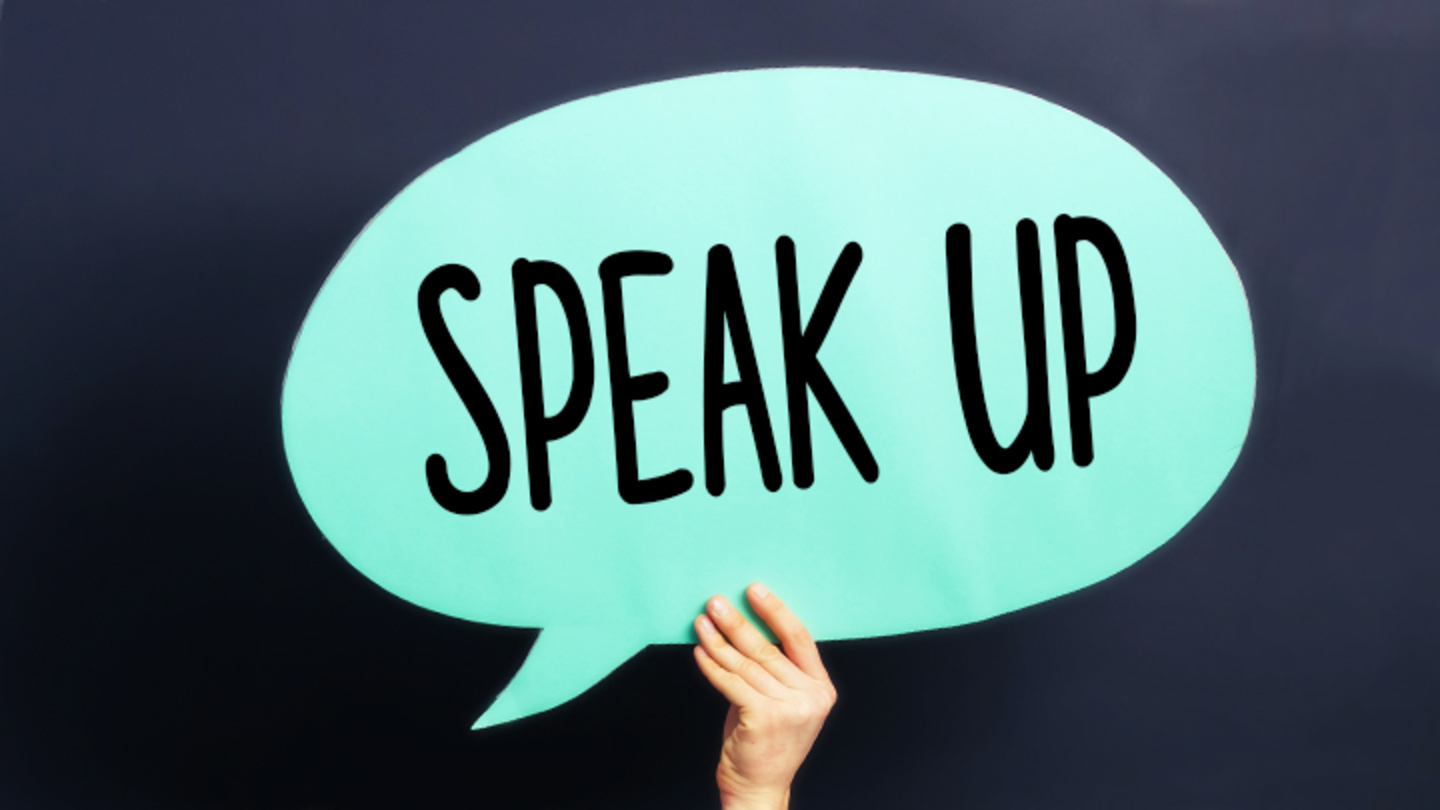 THIS WEEK'S BLOG BOX QUESTION IS; How many parents joined Mr. Smith for his termly Cuppa & Cake meeting last week?
P.E.A.C.E be with you!