After only a week being back at school since Easter, we have another bank holiday break to enjoy, and none of us are complaining. The extra day will be a welcome boost after such a really productive first week back in school.
Achieving success doesn't always come easy to us! Sometimes the harder we have to work to achieve success, the more we come to enjoy it when it arrives. If you are a football fan, you will have seen just how well Liverpool did on Saturday evening; the way they had to come back each time after conceding. It pains me to use this example as an Everton fan – but I really am proud that Liverpool are still hot on the heals of Manchester City!  You may have heard about the recent success of the golfer, Tiger Woods, who has had to climb his way back up to the top of the game, winning his first title in years!  Success requires hard work, dedication, tenacity and belief. Success is about learning to get over the 'bumps in the road' and to keep going when we get lost on the way.  This is my theme for this week's blog.
Firstly, our Year 6 children have been the shining example over the past 5 days in school, showing oodles of resilience and hard work in spades! They all took part in Mock SATS Week.  Mock SATS week is about preparing our children well for the intensity of completing all of their tests in the one week but it is also about giving them confidence and getting them used to the room where they'll be sitting when the actual time comes around.  I am really, really proud of all of them, there were some brilliant scores last week and I think some children really surprised themselves with just how much they had achieved by Friday. Aside from successful scores, for some children, just sitting in the room and having a good go is equally as impressive!  'Having a go' is all that we can ask of every child, for it can be quite easy to avoid the things that we find tricky.  Whatever your view on the purpose of SATS, taking part and giving it your all is what matters and this is very much the bedrock of what our school vision is all about – perseverance!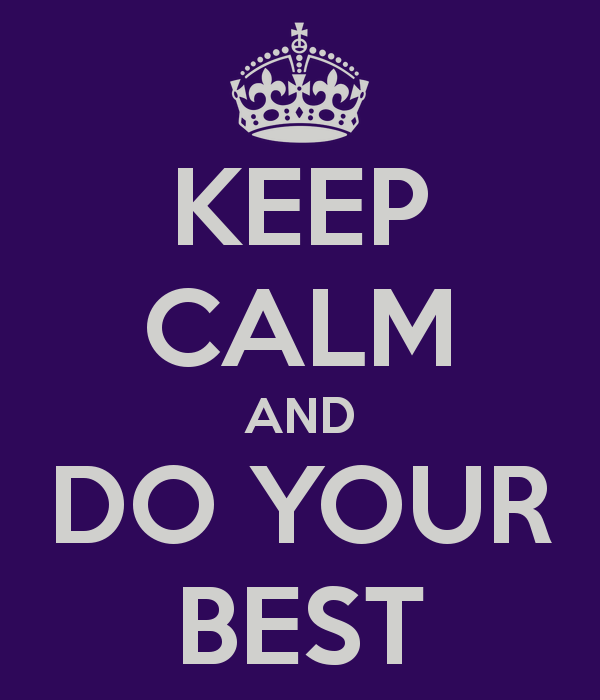 I want to pay tribute to some success that I have witnessed in phonics this past week also.  As many of your know, the Year 1 Phonics Screening Check is just around the corner and many of our Year 1 children have been working hard in preparation.  It was great to see such a good turnout for the extra sessions that Mrs Jones put on last Monday after school.  As we've said before, offering these additional sessions for children (and a home adult of their choice) is living proof that our school vision is not just about 5 random words and a posh window display – it is something that is a way of life in our school. It actually means something!  We like to support families and their children do their very best – compassion!  I also want to give a 'shout-out' to Remi (Learning Ladybirds).  Remi is a lovely little character to have in our school and she gave me a visit with Mrs Mailer last Friday, whilst I was in my office.  Remi has been working hard on her phonic speed sounds and I was super proud of the progress she was able to show me!  Good girl Remi!
It has been a real pleasure to see lots of science happening in school this week!  Firstly, Miss Bains and Curious Caterpillars have been getting all 'hands-on' with their topic on plants and there has been some super scientific reasoning taking place.  I was particularly impressed with Sophie (Caterpillars), who was able to show me a bit of extra home-learning that she had been doing.  It wasn't just the fact that she'd done extra work at home that impressed me (although this is a good characteristic of excellence), it was the fact that she could articulate what she had learnt as a result of her home experiment.  Scientific experiments can be fun but we have to make sure that we can explain what we have found out and how this links to life in general.  Well done Sophie!
Our Fizz-Pop Science Club took place this past Friday and the children who attended had an amazing time.  They really looked the part, with their safety goggles and their specialist equipment. The leader of the club was dressed in her special white lab coat too!  It looked 'real proper!'  Should your child wish to join, we still have some spare places available – we have really tried to find something different for our clubs this term.  We are keen to offer something outside of the 'norm.'  Equally, Fencing Club took place on Friday also.  Unfortunately, there were only a few children who were signed up for this and it would be good to get a few more names.  Last week's fencing club had a Pirates of the Caribbean theme going on and it was a shame that some missed out on the fun.  Again, speak with the office if you think this will be of interest to your child.
As regards staffing for this term, our new specialist PE coach made a busy start to life in school this week and his introduction was greeted with a warm chorus of cheers from the Dazzling Dragonflies in particular.  Will is teaching our PE sessions until the summer but also leading sports activities on the MUGA at dinner times.  Mrs Abbott and Will have done a special timetable – one sport each day – and any child who wishes to join in over lunch will have their name written down.  This is so we can keep a track on how many children are taking part each day. In other staffing news, we also wish to inform you that from the end of April, Ms Challinor has moved on to explore other opportunities and new adventures. This is after 11 years working in our school. On behalf of everybody connected with our school, we thank her for her service to Coton over the years and we wish her all the very best for the future.  Finally, we welcome back Miss Wordley, who will be in school every Tuesday, teaching the Learning Ladybirds with Mrs Mailer. Miss Wordley is already well known to all children in our school, she has spent quite a bit of time with Ladybirds already this year.  I am sure you will make our new staff members feel very much part of the Coton Team.
Well, I have to admit it, I was a little sceptical about our new golden time idea when we first introduced it last term.  I wasn't quite sure how it would work but we decided to go with it!  However, when I walked around this week, I was really impressed with what I saw.  Not only did I see lots of happy children who were sharing and working together with children from another year group, I also saw your teachers joining in and having fun too.  Mrs Weston had lots of children signed up for yoga in the school hall – I know they found it such a relaxing end to the week, especially after the hard work that has been put in.  Miss Bains was tackling origami or paper aeroplanes in particular and Mrs Mailer learnt so much about Top Trumps in 20 minutes!  There was also more sport – rounders, led by Mrs Abbott, and the usual favourites – Cinema and laptops, organised by Miss Newton.  Please remember, Golden Time is about celebrating where children have followed our school rules over the week and where they have embraced our key words.  It is also a time for our teaching staff to build relationships with children from other classes – so important for academic success.
For those of your who don't know, I spent a great deal of time looking into our plans for World of Work Week last Wednesday.  World of Work Week will take place in June and I want to thank those parents and volunteers who have offered to come into school and talk to the children about their jobs.  Essential to any success is ambition and, for every child, the possibilities are endless, if one is prepared to work hard and aim high.  I look forward to sharing our plans at a later date but I want to thank any parents and volunteers who have already invested a great deal of time into thinking about how they can make the week a real success for the children.
Also this week, I have taken 3 new families around our school, with a view to them joining us in the future.  I love showing our school off and I remain very proud of all that we have achieved over the last 4 years and the changes we have made – however there is still much more to do and one cannot 'sit back.' No school is perfect 100% all of time, but aiming to be is what makes the word; 'excellence' so much more meaningful. We have some exciting plans for our school moving into next year and I look forward to keeping you in the loop very soon.
A photographer came into school on Thursday, to take some new shots of the children for our updated version of the school prospectus.  There are some really, really nice shots of the children – you will be overwhelmed at some of the images taken.  Over the next few weeks, myself and Mrs Cresswell will be going through them and then we can upload a new copy of the prospectus onto the website for you all to see.  Our school population is growing all of the time, and pivotal to this is the children.  As always, on Thursday, the children really showcased the 'magic' of our school.  Thanks kids!
Before I list what is happening next week – I'd just like to share the names of children who received a Special Mention on Friday:
Alfie (Learning Ladybirds) – Excellent phonics work – naming his aliens
Liliah (Learning Ladybirds) – Great experimenting with colour mixing
Lucas (Dazzling Dragonflies) – Excellence in Science, when identifying different materials
Leah (Dazzling Dragonflies) – Showing enjoyment in all lessons – a real superstar, completing all tasks well!
Jenson (Curious Caterpillars) – Brilliant work in Science this week
Millie (Busy Bees) – Excellent effort and perseverance in her mock SATS this past week
Robert (Busy Bees) – Perseverance in Maths when converting between cm, m and km.
Also, many congratulations to the Dazzling Dragonflies, who manged to scoop up the Class of the Week Award in addition to the best attendance – 99.29%
This week is a slightly quieter affair but there are still lots of things happening:
On Tuesday morning between 9 and 10am, I will be hosting my termly Cuppa and Cake.  I look to welcome parents and carers for an informal chat. Any new parents are welcome to join us too. This time, I will be discussing a new termly report card that we are thinking of introducing from the start of the new academic year.  I will also be getting your thoughts on our new golden time behaviour system, updating you on our plans for Wrap-Around Care and providing a SEND update on some more improvements that we have been making recently.  I hope to see you there for a slice of cake!
On Wednesday, we have an Allstars KS1 Cricket competition taking place after school and rehearsals for our KS2 production of 'Annie' commence.  I know lots of the children have been waiting to get started for a few weeks now.  If your child is needed at rehearsals, they will have received a letter last week – please check their bags!  We understand that after-school rehearsals may occasionally clash with out of school activities; this is so often the case with enthusiastic children, but it would be really good to see children attending these rehearsals.  Especially given that children are not needed every week and we have a short rehearsal window to work to.
Also on Wednesday, don't forget our Sponsored Cycle/Scoot Event around Rosliston Forestry Centre.  This is a chance for us to raise some vital funds for school so we can enhance what we offer the children.  Last year, we used FPTA monies to part-fund the cost of school trips, keeping the cost down for parents.  We also invested in some new school laptops. I really hope that some of you will be able to come along and support the event from 4pm.  It is a really informal affair.
Right, that is it for another week.  Before I leave you, I have just a few comments of thanks:
The children have looked amazing this week in their school uniform, thank you for embracing our summer uniform policy. They all look smart and super proud to be part of our school community. If you are unsure of anything, please check the website or come to reception and ask for guidance.
School attendance figures have always been pretty good this year, it is usually punctuality for a small minority of families that we have been working hard to improve.  However, this week, there were considerably less children arriving late in the morning.  Thank you for this as it does make a real difference to the amount of learning time that is available to your child. I am hoping that this continues over the next 3 weeks.
I wonder whether Thomas (Dragonflies) will be the first person to get an answer into the blog box this week – he was straight out of the blocks this past week.  Or maybe Jessica (Dragonflies) will race to be there first – she was asking about the blog box question this past Friday.  Well – here is this week's question:
Blog box question – What time does the FPTA Sponsored Cycle/Scoot start this coming Wednesday evening?
P.E.A.C.E be with you!