School has been a very compassionate place this week with children looking out for each other and all staff 'rallying round' to support one another, in what has been a busy week. Being compassionate is one of the things that make our school so unbelievably special and it is also part of our new P.E.A.C.E agenda.  Sometimes, showing you care can be achieved without uttering any words at all.  This week, I have seen many examples of compassion across our school.  The sight of Arlo in Wonderful Willows putting an arm around 'his neighbour's' shoulder in collective worship on Monday without any prompting, to comfort them when they were upset, was an immensely powerful thing to witness.  Hearing about Jenson from the Eager Elms gallantly offering to swap his lunchtime duties around, so a child who needed to change into their PE kit wouldn't get cold outside, made me feel proud and Daisy showing her 'helping hands' over lunchtime on Thursday was pretty special too. It was a lovely assembly on Friday and it was great to hear about lots of examples of compassion.
A big part of showing compassion is 'looking out for others' and doing what is right to keep them safe. On Thursday evening last week, we had a great response to our Online Safety Forum.  We really wanted to ensure that as many of you could attend as possible, which is why we timetabled this for later in the evening.  It is vitally important, in an ever-changing electronic age, that we educate our children about safe online activity.  There are so many things which we have to consider when children are online.  Even when playing console games on devices such as X-Box Live, people who are unknown, are able to communicate with our children.  The session itself was very informal and was an around the table discussion – thank you to all who attended.  We had a long chat about the 'Coton bubble' and how we can best prepare our children for when they leave us for Secondary School.  We will be following up this session with more Online Safety lessons in school as part of the Computing Curriculum.
Showing compassion is modelled at all times in our school and last Thursday was no different. Our staff team worked hard to support each other through our long-awaited OFSTED visit.  The purpose of our OFSTED visit was to check on the progress we were making as a school. This visit had been in the pipeline for a long time as it has been over 5 years since we were last visited.   We've had to make some very important changes over the last 18 months due to heightened expectations and it was really useful to get some feedback on the changes we have been making.  Once again, our children were a real credit to us and I'd like to thank them for being polite and welcoming our inspector in the best way they know.  At this stage, we are unable to share the outcome of the inspection with you, until the report is published. Our report should be published within the next 2-3 weeks.
In Collective Worship this week we have been focusing on the art of making choices and also the consequences of decision making. Sometimes no one decision is 100% perfect and we have to work through the consequences if it means achieving our long term goals. This was quite a mature concept for our children to grasp but they all responded brilliantly and gave some super contributions.  One child expressed that the role of a leader was important when making choices and on Thursday the children were asked to name a number of leaders from Teresa May (our Prime Minister), Pope Francis and outgoing President of the United States, Barack Obama.
I really enjoyed Privilege Time last Friday – it was a positive experience for me personally. We had a grand total of 43 children who cashed in their Privilege Pass and joined in the fun.  Some of these children were attending for the fourth time but we also had some children who were there for the very first time.  Don't forget – once 25 Privilege Points have been collected children can 'cash in' their pass and join in the fun.  Over the next few weeks, I will be working with Miss Forrest and School Parliament to create a wish-list of new games and equipment which the children want us to purchase to make it even better.
This week our P.E.A.C.E focus will be 'excellence' and there are a number of ways that our children will be able to stand out and impress their teacher for a reward in Friday's assembly. Not only do we want 'excellence' in terms of pupils' work, we also want 'excellence' as regards how well the children behave to one another outside.  Our Ministers of Anti-Bullying and Playtime are going to be doing a learning walk on Wednesday lunchtime with Miss Forrest and I hope they'll be able to spot lots of children being kind and respectful.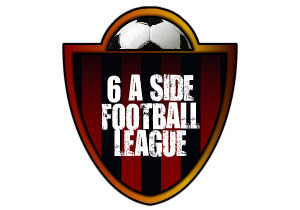 Also next week, we are hoping for sporting excellence too. Miss Popple is taking a group of children to a 6-a-side football tournament on Thursday at Derby County.  I know that as part of our lunchtime sports league, Jacob Wright has been training the children in preparation. We wish the children all the best for the competition, I am sure that they will represent our school impeccably as always.
Don't forget, Young Voices is edging ever closer. I happened to catch Miss Popple and Miss Forrest going through the songs this afternoon with their classes.  Remember, you can access the songs at home by following the link which was posted in the 'General Announcements' section on our website.  We really want to give a good account of ourselves once again so get practising!
Before I leave you once again – here is this week's blog box question:
How many children attended privilege time last week?
Have a great week everybody!