It's been a couple of weeks since I last penned a Headteacher blog and there have been so many achievements to be proud of since. The speed at which our school is evolving and improving is great and not a single day passes where we sit back and rest on our laurels.
First of all, I'd like to pay tribute to the outstanding attitude and behaviour of the Year 3 and 4 children who faced their fears last week, when they attended their Whitemoor Lakes residential.  This was the first time that we had taken a group of Year 3 children away from home with school and I am so proud of how they got on.  It can be quite scary to be away from the comfort of your own bed and to be away from the comfort of your own family but our children were simply magnificent and they developed their capacity to think and act for themselves. Believe me – independence is a big thing!  A special thank you to Miss Bains and Mrs Mailer, who once again, volunteered to support the children on this exciting adventure.  They didn't take any persuading because they fully subscribe to what our school vision is all about.  Thank you ladies for giving up your precious time to make a difference.
I'd also like to congratulate Mrs Mailer's Kurling team who, for the first time in my tenure, brought a sporting trophy back into school after winning their competition against 10 other local primary schools.  I was so thrilled when I heard the news on the night of the competition; it really made me smile.  Many of you will know that our SSP Sports Coach, Rosie, led Kurling Club earlier on in the year.  This extra practice has certainly paid off! Mrs Abbott and I were equally proud of our Table Tennis squad too.  Once again, they gave a great account of themselves and Luke (Busy Bees) made it all the way to the final.  We'll all be cheering for him when he goes along to the final in the coming days.
On Tuesday last week, I took great heart from the visit of our School Improvement Partner, Mrs Hodgson Walker.  Coming into school periodically, Mrs Hodgson Walker comes to check on the progress that we are making as a school and she was pleased with how our maths is developing across the school.  As I have alluded to before, maths has changed a great deal over the last few years and the curriculum is quite tricky to deliver. We are working hard this year, to improve our teaching of it so all children have a much better understanding.  If you have spoken to your child about maths lately, they may have told you about Big Maths.  This happens every Friday.  We also have a dedicated day each week to teach pure arithmetic and then follow this with daily 5 in 5!  More recently, we have been working on using more physical apparatus and more pictorial representation such as bar modelling.
At the staff meeting this week, all of the staff were having a maths lesson of their own from Dave Benson (an ex-consultant turned university lecturer from the University of Derby).  We all had great fun learning about how we could use Cuisenaire Rods, multi-link and Deines apparatus to make maths much more visual.   Children, keep an eye out in your lessons over the next week or so for some new materials being used!  One thing that I need to follow up next, is to what extent learning is being moved forward during individual lessons – whether that is through an extension task or the same task with a little 'deepening.'  We saw a brilliant volume of work being completed in some lessons and this needs to be common-place so we can use time effectively to secure a good level of understanding.
If you haven't been into the school hall lately, then you won't have seen the new Collective Worship board that Mrs Jones and the staff have been using each week.  Our children come up with lots of really good thoughts in worship and we want to try and capture them to show just how reflective they are.  Much of what is discussed in worship permeates into behaviour around school; we do like to promote those Christian values that underpin our general school vision around school on a day to day basis.  This week, our staff team are going to be receiving some further training from Alison Brown (Diocese of Derby) and learning how we can improve our collective worship even more!  Watch this space!
Speaking of Christian values, I'd like to give a 'shout-out' to Natasha in Busy Bees.  Last week, Natasha made the very brave decision to come forward with some information about something unkind that she had heard another child say in the playground.  I was most disappointed to hear about what was said because the behaviour and general politeness of our children is usually very  very good. However, on this occasion, Natasha had heard something that was quite unkind and she came into school at the end of the day to report it to Mrs Cresswell. Having the courage to stand out from the crowd when people are being unkind or mischievous is really quite hard and I commend Natasha for her bravery and common decency. Sometimes it can be easy to ignore it and walk away, for the sake of fitting in and a 'quiet life'. Thank you Natasha – I am really very proud!
I'd also like to pay tribute to some other superstars who have caught my eye over the last week or so.
Chantelle (Curious Caterpillars) – thank you for being so helpful and being a good friend, without it being asked of you
Esmai (Curious Caterpillars) – Perseverance in maths – never giving up until you got it!
Jasmine (Busy Bees) – For starting to believe in yourself – You can actually do it Jasmine!
Eve (Dazzling Dragonflies) – Always hardworking, always wonderful, always Eve!
Leah (Dazzling Dragonflies) – For super work in maths and a very quick recall to arithmetic questions asked of you
George-Thomas (Learning Ladybirds) – For ordering the story of 'The Tiger Who Came for Tea' and telling Miss Newton all about it
Isabella (Learning Ladybirds) – For lots of helping hands this past week!
Don't forget to take a look at the Special Mention's board in reception when you next go to the school office!  Your child's photo will be there for all to see – we are proud of you all!
I'd like to spend some time, celebrating the hard work and dedication to the course in Year 6 at present.  On Thursday morning last week, I had the privilege of taking the daily Rise and Shine session with some of the Year 6 pupils and I was so impressed.  I know that Mrs Brace and Mrs Weston have been really encouraged over the past week, to learn of the improvement in the children's practice SATS scores.  The Year 6 team are working their socks off to make sure that the children are secondary ready and with every passing day the children are getting closer and closer to achieving their potential. It is filling us with real optimism for what they could go on to achieve come what May (so to speak!)  Our SATS results have risen for three straight years in a row and we are determined to continue the trend this year too.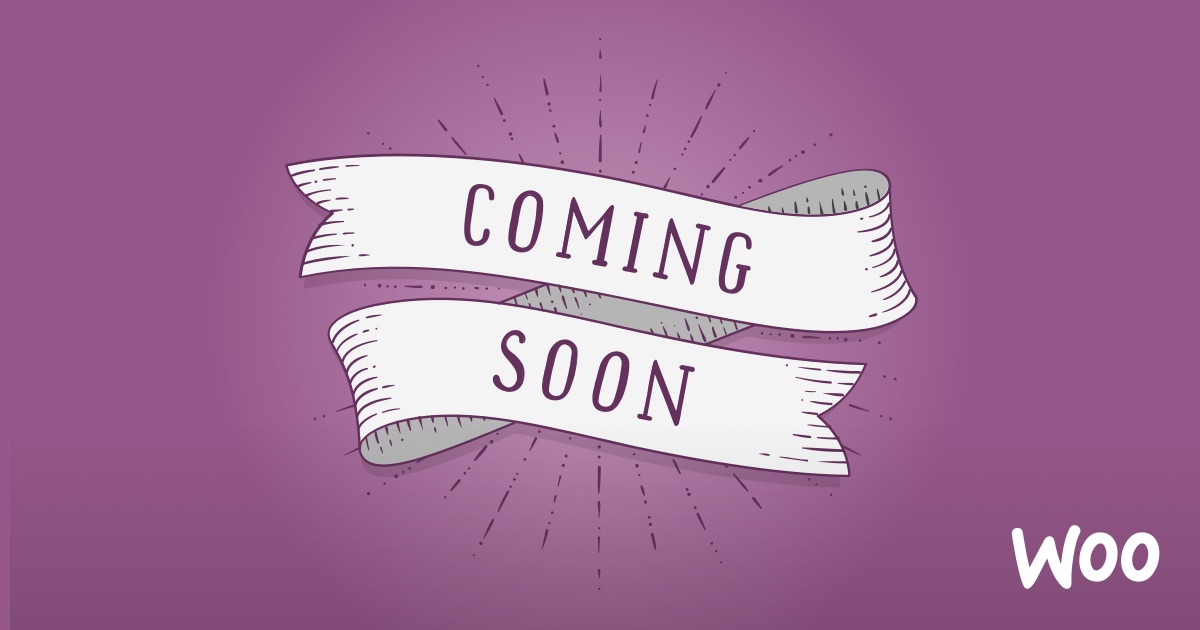 This coming week we have lots of exciting things happening:
On Monday, Reverend Bill Moore will be back in school to deliver collective worship.  The children love Rev Bill and always come up with lots of good ideas that we can put on our working wall.
On Tuesday this week, I will be hosting my termly Cuppa and Cake from 9 am.  Please remember, this is a really informal affair where I can share with you what we are working on and answer any questions that you may have.  One topic of discussion will be that of full Wrap-Around Care for our school, building on the success of our breakfast club.  Please join us for a brew in the school hall – we'd love to see you!  At lunchtime, I will be holding Homework Club as usual, for any children who wish to do their home-learning with the help of a school adult.
In the afternoon, all of the Key Stage 2 children will be taking part in preliminary auditions for our summer production of 'Annie'.
On Thursday morning, we say a fond farewell to Michaela Goodhead, who is hanging up her Coton dance shoes for a well-earned rest.  Michaela has been an amazing addition to our team over the last few years, and I often say – appointing her, was one of the best decisions I have made for our school.  For any parents who have children in Dance Club, there will be a final showcase at 10 pm on Thursday morning.  We hope to see you all there! Thank you Michaela for all of your work – you have been a super addition to our team and one who fully understands what we are trying to achieve in our school. We hope to see you around from time to time!
Finally, please don't forget to join us on Thursday afternoon, in St Mary's Church from 2:30 pm.  Dazzling Dragonflies will be leading the assembly and we'll also be giving out this term's Golden Dove Awards – to the lucky people who have been specially chosen.
Before I leave you for another week, I have a few notices.  Please can we ask that all parents and carers apply due care and attention when parking on the surrounding streets first thing in a morning and at school pick-up time in the evening. It is really important that driveways and entrances are kept clear.  Last week, I was most disappointed to hear that an incident outside our school gates had occurred and we received a few complaints of bad language being used in front of our children.  Whilst we understand that frustrating accidents happen, it is really important to model what we expect from the children ourselves.  This is something that we all subscribe to through the adoption of our school vision and school family agreement.  I know I can count on your support in this matter.  Secondly, please may I remind all parents of our breakfast club facility, that is available to pupils from 8 am daily.  Should you wish your child to attend, please ensure that you have booked with the school office prior so we can adjust our staffing levels accordingly.  As a general rule, breakfast is served until 8:30 am.
Right, I'm off to get some 'zeds' before the new week begins.  This week is a four day week remember – we have an INSET Day planned for Friday.
P.E.A.C.E be with you!
This week's Blog Box question is: What day is Mr. Smith doing his Cuppa and Cake session this week?