My wallet was feeling temporarily lighter during collective worship on Monday, when I told the children about the story of the three servants.  For 10 short minutes, Catherine & Ava (Curious Caterpillars) and Riley (Learning Ladybirds) were a few pounds richer!  Ava was given a crisp £5 note to spend – she decided to invest this wisely and another £5 note followed as a reward.  Catherine also invested her money wisely, carefully earning another £2 to the £2 coin I gave her at the start of worship.  Riley on the other hand decided to do nothing with the £1 coin that I gave him and he lost everything – having no money left by the end.  I did remember to get my money back from the children at the end and my wallet returned to its original weight but in the process, the children were taught a very valuable lesson that each and every one of us can all relate to: make the most of the opportunities you are given!  Don't waste the chances that are put your way and spend those chances wisely. Embracing opportunity is the theme for this week's blog.
There are so many wonderful opportunities that can come a person's way during a lifetime and if we simply let those chances pass us by, we will miss out and we'll be left wondering what might have been. The same is especially true in our school. Whether it is the opportunity to get involved with an after-school club and trying a new hobby or skill, putting your name forward for School Parliament or signing up for Young Voices, it is important to embrace as much as you possibly can, going through our school.  Attending clubs or signing up for a sporting competition can not only be great fun, it can also be good for a child's mental and physical well-being – being a change from the focus on academic excellence.  It can give a child a new string to their bow and ensure that they have the confidence to excel in other areas of the curriculum.
With this being said, I was little disappointed this week to hear that many of the children are yet to sign up to our after-school clubs this term.  Our staff team have all tried to offer something this term and at different times of the day because they recognise how much this supplements the learning experience of Coton School, aside from providing a sense of enjoyment.  Whether it is dance club, which starts this week with Michaela, Lego Club with Mrs Smith or Football with the team from School Sports' Partnership, it would be great to see a good uptake of pupils getting involved.  If you are yet to sign up, please visit the website or contact our school office.  If your child hasn't spoken to you about the clubs, come and find out what we have to offer for yourself – encourage them to get involved.
There were many children who took hold of their classroom opportunities this week, impressing their teachers in the process.  We had a lovely 'Special Mentions' assembly on Friday and I took great pleasure in giving out our new customised school certificates to the following children:
Nylah (Learning Ladybirds) – For beautiful manners this week.
Leonard (Dazzling Dragonflies) – For an excellent attitude to his work and his learning.
Lucas (Dazzling Dragonflies) – For completing every piece of work to his best standard.
Arlo (Curious Caterpillars) – For excellent independence and concentration in the classroom.
Jessica (Curious Caterpillars) – For working very hard in English when writing dialogue.
Teegan (Busy Bees) – For believing in herself a little more.
Norma Rose (Busy Bees) – For a keenness to work and for doing extra homework.
I'd also like to give a big shout out to all of those children who showcased medals and certificates from home.  We had lots of children who had succeeded in hobbies and interests away from school this week – once again, children who are embracing the opportunities available to them.
As regards all things Year 6, there were 4 children who have embraced the opportunity to stand for the prestigious position of School Prime Minister 2018-19. And they are all women! I'd like to wish Matilda, Ava, Gracie and Sydney the best of luck in what will be their final week of electioneering and campaigning.  It was great to see one of these pupils come to school wearing a homemade 'Vote for Me' rosette this past week – this showed great initiative and it made be a proud Headteacher.  The big vote is this Friday and all 4 candidates will deliver their Prime Ministerial manifestos in front of the whole school, before every child is giving the chance to place their vote.  For the third year out of the last four, we will have a female leading the way in our school, following in the footsteps of other female politicians who reached the heights like Nicola Sturgeon, Margaret Thatcher, Theresa May, Angela Merkle and Barbara Castle!

Home-Learning Club started this past Tuesday lunchtime and again, it was a bit disappointing to see that only a couple of children had taken up this opportunity – maybe this means that all of you will complete your home-learning tasks this week and you were all clear about what you needed to do.  Don't forget that your teachers will be checking to see if you can get your 5 Privilege Points tomorrow.  I had a conversation with one child in Year 6 about how they may wish to split their home-learning tasks into manageable chunks – doing a bit each day to help them.  It will be really interesting to see how many of you have completed it this week.
On the subject of home-learning, we understand that this is a difficult habit to get into, particularly for younger children in our school and we want to support all parents and children with this expectation.  We have a meeting planned for all Year 1 parents on Tuesday afternoon this week at 2:30 pm, where we'll be going through all the different home-learning tasks in the log. We know that you are new to this and we want to support you in the best way possible.  Also at the meeting, we'll be chatting to you about transition.  Year 1 is a tricky year group and many children find the transition from EYFS onto the Year 1 national curriculum particularly difficult.  Mrs Smith will be there to shed some light on how we are supporting Year 1 pupils across both classes this year.  We hope to see you there.
I had some great news last week when I heard that our Key Stage 2 performance data from last year was better than we had initially thought.  Last year's Year 6 pupils all worked incredibly hard and they attended the breakfast club revision sessions that were offered to them from February.  We can so tell that the hard work paid off!  I am not just talking about the children, Mrs Weston and Mrs Brace worked incredibly hard to refine their practice and fit it around the needs of the pupils also.  For the third year in a row, our KS2 SATS results have risen, a growing sign that our improvement agenda in school is beginning to bear fruit.  This news was particularly pleasing given that in other areas of school, our children's achievement was up last year too.  The percentage of children achieving the national standard in Year 1 Phonics was 94%, significantly above the national avaerage and reversing a four year downward trend, from a mediocre 63% in the previous year.  Our attainment in Early Years' was also up, with our children achieving much more in  line with pupils nationally.  I have every faith that our school will continue to grow if everyone takes up the opportunities that are provided.
There are a number of other things happening this week, aside from the Year 1 parents' meeting.  Mrs Weston and Ms Bains are out on the first day of a 4-day course aimed at refining our maths provision in Key Stage 2.  There have been many changes to the teaching of mathematics in recent years and we want to make sure that we can offer practice that is at the very cutting edge. In addition to this, we also want to support children lower down the school with their language development.  Mrs Abbott and Mrs Mailer are attending Talk Boost training on Wednesday, learning about an intervention that we'll be rolling out in Years 1 and 2 over subsequent months. Also on Wednesday, I'll be working with Ms Challinor to start work on giving our school website a much needed refresh. Finally, on Thursday, Rev Kate Buckley will be in school to lead worship.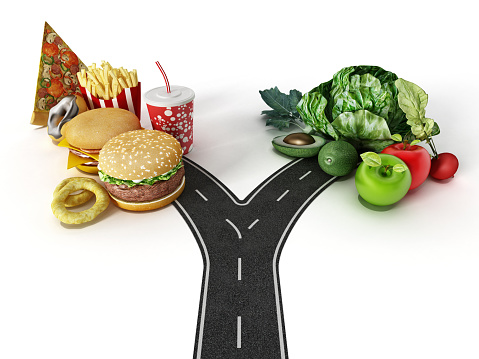 For those parents and children who have missed it, our healthy tuck shop will be back this week, so make sure that the children have some loose change with them.  Last year, our School Parliament set up the tuck shop to encourage our children to make healthy life-style choices.  Between Monday and Thursday, children should only bring a 'healthy snack' into school for break time or they can come and buy an item from our tuck-shop. This takes place in the bistro area at playtime.  We always sell mini-cheese, yogurt, raisins and fruit or raw vegetables for the children to purchase.  Friday is affectionately known as 'Freedom Friday' and the children are free to bring in any type of snack for their playtime – irrespective of how 'healthy' it is. PLEASE BE AWARE THAT WE ARE A NUT-FREE SCHOOL. The whole concept behind this is teaching our children that anything is fine to eat in moderation and that the choices they make as individuals have consequences.  Don't forget to bring in your loose change!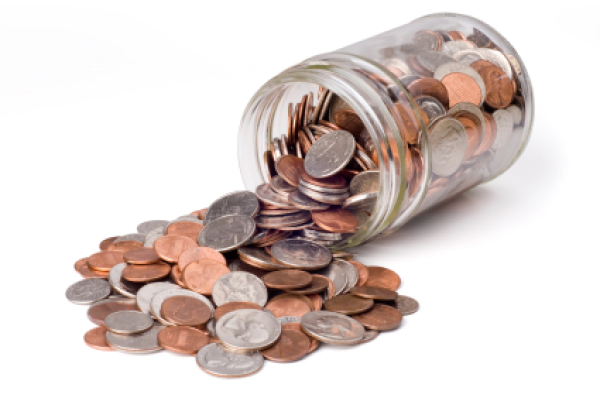 Don't forget some of the events that are coming your way in the next few weeks also:
School Bingo is Tuesday 25th September – Eyes Down @ 6 pm
Cuppa & Cake with me, your HT, is Friday 28th September from 9 am
Get involved, our F.T.P.A  AGM is Monday 8th October @ 5:30 pm
Before I leave you for this week, I'd like to say well done to the Learning Ladybirds on a really successful first full week in our school.  Ladybirds got the most stars and they are Class of the Week.  This means that they have earned 5 minutes of extra play this coming week.  Also, well done to the Dazzling Dragonflies for being the best attended class once again, with an attendance of 99.29% – 5 minutes of extra playtime are available to you also.
See you all on Monday!
This week's blog box question: How many children are standing to be school Prime Minister this week?