Well – it looks as though Spring is finally here at last!  There was a lovely atmosphere in school this past week, as many of the children enjoyed doing their learning outside.  We are so lucky to have so much outdoor space at our school, it is nice to see it being put to good use.
Those Funky Foxes got last week off to a brilliant start.  They were so focused and I saw some excellent work from all of them.  Both Finn and Natasha were specially chosen to show their recounts to me on Tuesday and I was really impressed with the quantity of work that they had produced. They remembered lots of interesting details about their trip to Derby Faith Centre as part of the process.
On Thursday, there was that one moment when I wish I had a camera to hand!  I saw Riley (Happy Hedgehogs) being really caring towards Leah (also in Happy Hedgehogs).  He was cleaning her leg with a wipe after she had received some first aid for a little bump on the yard.  They were both sitting on the puzzle bench and Ms Challinor and I were really taken by this sweet act of compassion.  Thank you Riley!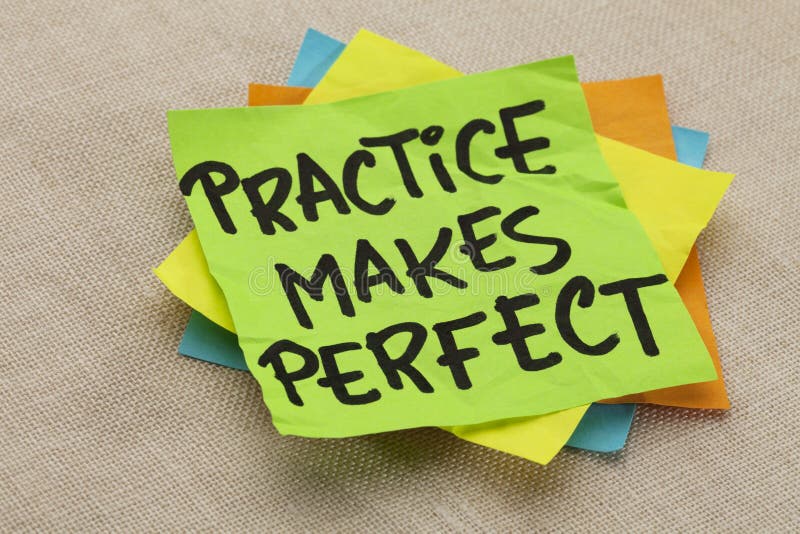 Ms Bains and I were most impressed with some of Brilliant Badgers this week.  They were so keen to achieve their next Times Table Grand Prix award that they requested another go at their speed challenge during Friday lunchtime!  This is fantastic and it is exactly the type of attitude we wish to see from every child in our school.  Drive, tenacity, will to succeed and perseverance.  Never forget those 5 words that we hold dear in school:  Perseverance, enjoyment, awe and wonder, compassion and excellence – this is what underpins the improvements and changes that we make around school and what we aim to nurture in every child.
I was most disappointed not to be able to attend the Key Stage 1 theatre trip to see Jungle Book this week. I am told that the children had an amazing time and they all represented our school with their usual high standard.  I wish to say a massive thank you to our school's FPTA body.  The trip was funded for all of the KS1 children as a result of the hard work put in by Mrs Mack and the team and after months of fundraising and generous donations from yourselves.  We are eternally grateful for all the work that the FPTA does in supporting our school and the money they raise makes a massive difference to our small school.  It is not the first time this year that the FPTA has supported our school.  In January, we used the money they had raised to purchase 8 new school laptops.  This was to add to the 32 pupil laptops that we already have in school. With your continued support, we look forward to purchasing more in the future.
We had an impromptu collective worship session on the field this week.  On Thursday morning we all gathered to marvel at a new wooden gazebo structure that had been erected on the school field.  For those of you who are not aware, almost 3 years ago, a Mrs Sheena Poynton left our school, after an amazing 19 years of service.  Most of her 19 years were spent working in our school office, doing a remarkable job as the 'face of our school.'  Personally, I never had the privilege of working with Mrs Poynton as she chose to retire just before I started at Coton school but I can tell that she was a very well respected and a well-loved member of staff, who contributed so much to our school.  On her leaving, Mrs Poynton left the school a generous legacy and she stipulated that this be put towards the making and erecting of a structure in our school grounds, an area of quiet contemplation.  After much discussion amongst the staff, we came up with a design that we felt was suitable and crucially, one that would provide additional shade from the sun on those hot days. The children were really taken by the structure and we chatted about how they could show respect towards it and look after it.  For some of our younger pupils, we chatted about who Mrs Poynton was and what she did in our school.  I am looking forward to inviting Mrs Poynton back into school over the next few weeks so she can see if for herself, I am sure that she'll be really pleased with the results.  Thank you Sheena, our memories of you are indelibly etched in our hearts.
Speaking of our school office, we are really pleased that many of you have embraced the introduction of our School Money facility over the last fortnight.  As part of our drive to improve in all areas of school, it is essential that we all move with the times and sign up to the opportunities that are available to us.  It takes courage to move away from the systems and routines that we know and love, so thank you to all of you who have already signed up.  If you have not yet done so and need advice on how to do this, please speak to Mrs Beer or Mrs Cresswell in the school office – they'll be happy to help.  Please be aware that in this interim period whilst we are still getting used to the new system, we will still accept cash payments via the school office but these need to be made by a Friday lunchtime each week. From September, we wish to be completely cashless.
We saw tremendous acts of bravery and courage from our Wise Owls this week, who continued the hard work that they have shown all year for Mrs Brace and Mrs Weston.  As many of you know, they are about to embark on their Year 6 SATS.  I am so proud of our Year 6 children, who every day show their best and take pride in their role as 'top of the school!'  This is all that we can ask of them – trying their best!  We are really proud of their dedication to the cause, commitment to be their very best and their drive and focus.  We have high expectations for them as individuals in the future and we want them to leave our school as confident, well-mannered and independent citizens, ready to face the challenges of the outside world.  We wish them to hold their own opinions and be respectful in listening to those of others, be full of ambition and have the capacity to show resilience in the face of challenges – never shying away from things that are tricky.  Keep up the good work Year 6 – you are making me so proud!
Speaking of courage, this Monday is St George's Day.  For those of you who are not aware of the famous legend concerning George and Dragon, it is a great tale of bravery and national pride.  23rd April is the anniversary of our Patron Saint's death and we'll be marking it in school.  If any child is part of the scouting movement or the girl guiding movement, they may wear their uniforms as a mark of respect.  School uniform must be worn as normal, for those children who are not in the scouting movement.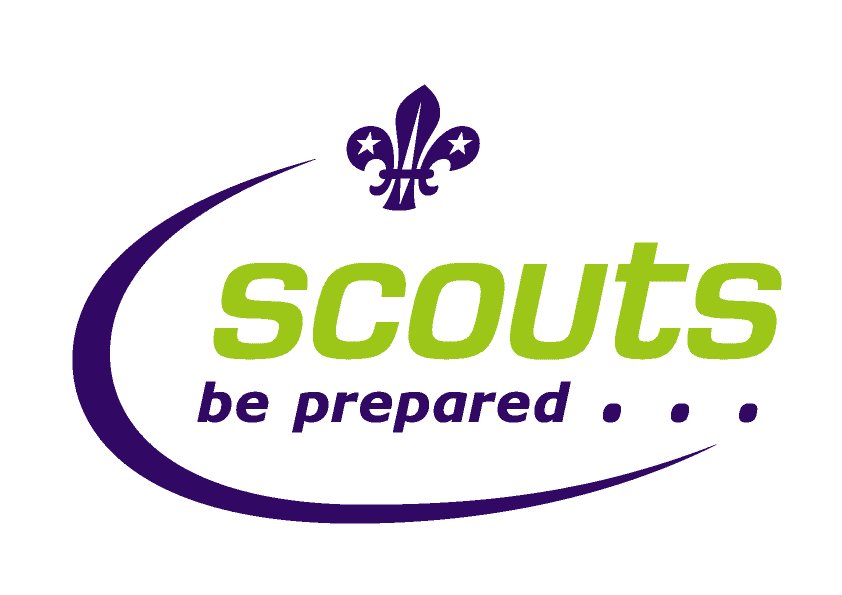 Also this week, on Tuesday it is our annual Governor Day in school.  Our governors take an active role in our school throughout the year but Tuesday is about our school displaying all of the good things that we have been working on this year to date.  From what we have said previously, you will all be aware that reading, phonics and basic maths skills have been a big focus for us this year. As part of Governor Day, the governors will be joining in with our Key Stage 1 phonics sessions and looking at the children's work.  They will also be looking into some of the areas that we wish to improve in the future.
I was most pleased with all of the Key Stage 1 children last week, when Mrs Clare Hodgson Walker (our School Improvement Partner) came into school to observe our phonics lessons.  You will be aware that this is a big improvement focus for us this year and Mrs Smith has made lots of big changes to improve the teaching of it around school.
Our Year 6 children take part in Bikeability this week also.  This will take place on Wednesday and Thursday, as part of our affiliation to the School Sports Partnership.  Please can all Year 6 children be aware that they must have a safety helmet when bringing their bike to school and preferably a lock.  As a school, we do not accept responsibility for any loss or damage to bicycles.  We have set up this amazing opportunity so that the children are well prepared to ride their bike safely in the future.
The Smithy Awards: I wish to congratulate the Funky Foxes on a brilliant week in school.  They received the most stars and were my Class of the Week, an extra 5 minutes of playtime is available to you when Miss Walton feels it is appropriate.  Also, well done to those Super Squirrels who yet again were the best class for completing their home-learning this past week.  100% of them did all of their reading, spelling and arithmetic work. It is the first time this year that a whole class has completed their home-learning so I am really proud of you all!  The best attendance went to the Brilliant Badgers with another 100%!  They can have an extra 5 minutes of play this week too.
Mrs Harris has been keeping a close eye on the Key Stage 2 toilets this week to see if you are all showing respect and looking after them, after the recent refurbishment that took place.  It has been a really tricky job to chose but Mrs Harris tells me that the boys won the award for the best kept toilet this week, although it was a pretty close race!  Thank you boys, I am really pleased that you are looking after the facilities.
Before I leave you for another week I have a few reminders and brief announcements:
Maypole Day – Don't forget that on Wednesday 2nd May it is maypole day in school.  All children will be marking this by taking part in a procession around the village and we are asking them to design and make a maypole at home as part of the celebration.  You should have received a letter about this last week.  Maypoles can be no more than a metre high and 40 cm wide.  The key stipulation is that the children must be able to carry it themselves.  Have fun making!
Royal Wedding Celebration – On Friday 18th May, the children in Happy Hedgehogs will be holding a pretend Royal Wedding service at St Mary's Church in the village.  This will be in commemoration of the forthcoming royal wedding between HRH Prince Harry to Meghan Markle.  The wedding will take place at 10:30am and the whole school will be attending this event to be part of the congregation. Due to the limited space, only parents and relatives of children in Happy Hedgehogs will be invited to attend. We don't even have room for Barack Obama or the Prime Minister, Theresa May!  Following this wedding, the school will all take part in a Wedding Breakfast Lunch, hopefully on the school playground.  Parents of children in Happy Hedgehogs should be receiving a special invite in the coming weeks so watch this space!
Have a good week – P.E.A.C.E be with you all!
This week's blog box question: Who is the Patron Saint of England?