I was feeling really 'chipper' at the start of last week and I challenged the children to guess why in Monday's collective worship.  The children listed a range of things which could have contributed to my joyful mood, ranging from an Everton victory in the weekend's football results to some of them thinking it was my birthday.  It was neither of these things, Everton actually lost (in miserable fashion) and my birthday is still quite a few weeks away!  My upbeat mood was all down to the fact that not one single child was late last Monday!  In fact, there was no learning time wasted at all last week! This is quite a feat for us as I can't remember a time when we last had not one single child arriving late for school.  Lateness is unavoidable at times, we understand this, but having everybody on time certainly got our week off to a flying start – so well done everybody!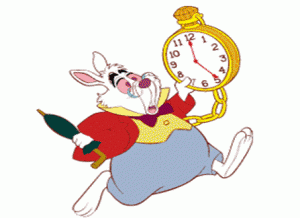 Last week was a week in which some of our Year 4 and 5 children really challenged themselves and overcame some of their fears.  I am of course referring to our Whitemoor Lakes residential, which took place between Wednesday and Friday.  Going away from the comfort of our own homes, for a couple of nights, is a massive step to take, least of all for children as young as 8 or 9 years! I am so unbelievably proud of all of the children who took part, taking this big step. Part of growing up is about having the courage to move away from what you know and step outside your comfort zone!  When I visited the children on Thursday evening, Mrs Mailer remarked just how incredible our children are – she was taken aback by the way in which they had all supported each other with words of encouragement and by how much care and compassion they had shown towards one another.  In times of challenge, acts of togetherness are really important and I am sure that this experience will stand all of the children in good stead for the future. Thank you to all of you, for the way in which you represented our school and thank you to Ms Bains and Mrs Mailer who gave up their time to give the children an invaluable experience. Two things which are unavoidable in life are times of change and times of challenge – we have to prepare our children for this so they have the necessary resilience to come through and 'shine'.
The achievements of our Year 4 and 5 children at Whitemoor Lakes this week were against the backdrop of Children's Mental Health Week.  Mental Health is in the media a great deal at the moment, and it is something that I am incredible passionate about. For years, there has been a stigma attached to mental health and I am so pleased that the topic is now being given the 'air time' that it deserves. Teaching children to be confident about themselves is a big part of helping them to cope in challenging times, resilience being a big part of that! However, to build that resilience, we have to encourage our children to take risks and face situations which are alien to them. We can never shield our children from everything that life throws at them, some things are beyond one's control. However, we can support our children to cope in the best way possible and give them a tool box of strategies to help them. When a child leaves our school, we want them to feel good about themselves, appreciate that everybody is unique and we want them to possess the courage to take on challenges with increased independence. That's is what our school environment is all about, everything that we do in school is designed to embrace this concept.  However, whilst we have taken great strides forward, we know there is still more to be done.  The following website is a useful pointer for information, should you wish to read some more: https://www.childrensmentalhealthweek.org.uk/
On Tuesday, we launched our school social media site on Facebook.  Whatever your personal thoughts about social media, we have to accept that when used safely and appropriately, it can be a useful tool to communicate with one another and in our case, to showcase the good work which goes on around school. We have to embrace that social media is a big part of our lives now, whether we agree with it or not.  Thank you to all of those parents who have already 'followed' or 'liked' the content on our school page.  We would encourage you all to 'share' the page so we can spread the word about all of the interesting things that we offer.  This site is not an alternate to our website or the text system however.  We will continue to use a range of methods to communicate with you and to celebrate what goes on.  Please be assured that we have a strict set of guidelines for Facebook use (as part of our Social Media Policy) and we will only post images of children if we have parental consent.  Under no circumstances will names be added to photos or will children be 'tagged'.
One thing which was posted on Facebook this week was the EYFS Fly on the Wall morning.  I popped into Mrs Smith's classroom on Friday morning and there was a real buzz!  All of the children were hard at work using Numicon to help them with their calculations and some of the children were fishing for numbers in the tuft spot too!  Please remember that Fly on the Wall for EYFS parents happens every Friday – this is a good chance for you to see what goes on in their classroom.  The children absolutely love having a special visitor to help them.
Wise Owls had an interesting start to their learning this week, when Mrs Weston engaged them all in a debate to mark 100 years since women were first given the right to vote.  They all had fun learning about the Suffragette movement and the lengths that some went to, in pursuit of equality and fairness.  I am told that there was a lot of fist pumping involved and many children who usually have a quiet disposition in class were very animated by the topic of discussion.  I'd like to give a 'shout out' to Grace, for the way how she put her points across with such passion and dedication to the cause and also to Mason – who made some very pertinent points.  What pleased Mrs Weston the most, was the way in which many children considered both sides of the argument and the way in which they expressed their views with much respect and measure.
It's not only been the Wise Owls who have had a successful week however.  I was really pleased to hear Mrs Thorne's positive remarks about how well some of the children from Badgers are progressing with their reading and it was also a pleasure to hear that Luke (Funky Foxes) had produced some super work for Mrs Walton this week, showing really good teamwork and manners.  Miss Walton's group had been working on a chocolate project, which involved them making and then marketing a product in the style of Dragon's Den!
I also want to extend a thank you to those Super Squirrels, I love popping into your classroom first thing in a morning when you are doing your morning maths challenge!  Mrs Christie and Mrs Harris love 'stretching your brains' so you are all warmed up for learning.  I witnessed a great moment where Arwen was using her knowledge of known number facts to answer tricky number questions – well done Arwen!
Privilege Time was led by Devon, our sports coach, this past Friday.  There was lots of cheering coming from the hall after lunch as the children were all having fun, playing a game of bench Ball.  Privilege Time will resume after the holidays and baking will be the next reward activity.
Did you know that our Queen, Her Royal Highness Queen Elizabeth 2nd, marked 66 years since her accession to the throne this week?  It is remarkable to think about her extraordinary dedication to our nation over the years, overseeing many challenging times and being steadfast in her commitment to our country and the Commonwealth.  Whether you consider yourself a royalist or not, it is important to learn important lessons from her reign to date – those of tenacity, resilience in tough times, the ability to listen and respectfully consider the views of others, pragmatism and the art of being open to change.  I'm sure everybody at Coton school sends their best wishes to you Ma'am!
Funky Foxes were the best attended class this past week, so well done to them.  They have earned an extra 5 minutes playtime, to be taken this week when it is convenient with Miss Walton.  Also, I am pleased to announce that the home-learning scores were vastly improved too, across the whole school.  It was really close but the best class were the Super Squirrels, with a grand total of 96% completing their home-learning.  This is an amazing achievement and it just goes to prove that you are all getting into really good habits now.  It will be really interesting to see if the Squirrels get the Smithy Award for home-learning next week – will they be able to get to that golden figure of 100%?
Next week promises to be a busy final week in school before we break for the half term holidays.  On Tuesday this week, I am going to be chatting to all of your teachers about the progress that you are all making and I am also going to be in discussions with lots of building contractors!  I am really pleased to announce that we have managed to secure a grant to refurbish the Key Stage 2 toilets.  This news will provide much relief to you all I am sure and the children will be involved in the design so that they can be custom built.
Also this week, I am hoping that those children on our School Parliament will be able to finalise plans for a healthy tuck shop, so we can start this off after half term. I would very much like this to be organised and ran by the children themselves and I know that many children have already given their ideas to Ms Bains.  Let's hope we can get this set up for a start on the first week back.
Mrs Smith and the team will be finalising their plans for the next Classic Book week too.  Classic Book Week takes place the week after half-term.  We have managed to arrange for Michaela to come into school and teach each class a Jungle Book themed dance as part of this.  I have also been in discussions with Michaela about our plans for the Key Stage 2 production of Oliver – taking place in June this year.  This last week, Ms Challinor did the first read through in the computer suite, prior to the official start of rehearsals after half-term.
Don't forget to come to our end of term church service, taking place on this coming Friday.  This time around it will be led by our Super Squirrels. Be sure not to miss it, it will be their first performance since the Christmas Nativity.
Have a good week!
This week's Blog Box Question is: How many years has Queen Elizabeth been on the throne for?