It has been a couple of weeks since my last blog post and so much has been achieved in school since. Speak to any member of our wonderful staff team and they will tell you just how hard we work to give our children absolutely everything we can – often going beyond the call of duty.  As I always say to the children in collective worship – how much you get out depends upon how much you opt in – take the opportunities which are are offered to you and never look back!  Seizing the opportunity is the theme for this week's blog.
Some opportunities don't come around too often – I think we can all lament some of the key things that we turned down in our childhood or maybe in adulthood. Maybe some of us can reflect on some of the things that we never had the opportunity to take part in also. You only have to look to what's happening in politics to illustrate this! Whatever side of the Brexit debate you were on, the United Kingdom left the European Union on 31st January (only a few weeks ago) and however reticent one may or may not be about leaving the 'bloc,' we now have to see this for what it is!
I was thrilled that so many home-adults and child representatives came into school a few weeks ago, to see how we are now teaching maths (Learning Lens Week). A central plank of our school vision is about supporting families and working closely with them in the best interests of every child. We completely understand that getting time away from work for some parents is tricky and this is why we extended the invitation to close family friends of your child and extended family members – we wanted to make sure that the opportunity was accessible to all. We also gave plenty of notice of this date.  A fantastic 83 children had a representative, out of a total 124 children.  Thank you so much for joining us – the feedback has been most helpful in shaping where we go next with Maths in school and also in measuring the impact of our work. Power Maths is unbelievably different but we are hoping it will lead to a turnaround in attitudes towards maths across the school.
Our Morning Mile is another example of an opportunity that seems to be bearing fruit for the children who partake in it.  Only a few weeks in, I have set our Parliament Ministers for Education on the case – trying to capture what they think of it and also what impact it is having on them in school.  Norma (Turtles) magnificently remarked that she hasn't been late in coming to school since the Morning Mile was introduced – she has wanted to get here on time every day this term in order to take part!  Miss Bains has remarked privately, that her children seem more focused earlier in the morning and more ready to learn!  Mrs Weston has remarked that it is nice to chat with the children about non-school things before the bell and to develop even closer relationships with the children – she can then get down to work much more urgently when her class enter the building!  I will be really keen to hear if any children are feeling mentally better as a result of the Mile.  Mental well-being is just as important as physical and I am hoping that some of you can tell me how the exercise is helping you feel better.
Regarding physical and mental well-being, I am going to be keenly awaiting how many of you sign up for lunchtime sport with Miss Knowles, with Rosie or with Nathan and Mitchell. You may not know but myself and our Sports Premium Governor, Mrs Mailer, have to monitor this on a regular basis – to check that the provision is having an impact.  I had a really useful meeting with Mrs Thorne and our sports coaches last week, to map out how we can structure lunchtimes more efficiently and how we can maximise time for physical activity.  Miss Knowles is going to be putting some activity boxes together this week and it will mean that, moving forward, a timetable of independent activities will be on offer at lunch also.  I suspect Miss Knowles may want to train some of the children as mini-sports leaders also, to help with the organising of these activities from time to time. Again, exercise really does play a big part in how you are feeling and it gives you something to do, ensuring you are ready for work once the bell rings at 1 pm.
On Wednesday and Thursday last week, two seperate meetings were held about the forthcoming residential trips that we have set up for children in Year 3 or 4 AND children in Year 6. I'd like to take this opportunity to thank the Year 3 parent who reminded us that we had yet held a meeting – it was a complete oversight on our part, we are usually more organised with these things! The helpful nudge prompted us to put this week's meeting in place. This year, Seahorses have had the chance to go to Whitemoor Lakes and our Year 6 children have had the opportunity to attend Beau Manor in Leicestershire.  Our staff are giving up time with their own families in order to provide the Coton children with the best possible opportunity themselves. I can quite easily 'drone on' about why we offer these opportunties until the cows come home – not every school is so abundantly clear about their rationale behind what they offer.  Indeed, not every school provides this type of opportunity either.  I will never tire of reaffirming why we planned these residentials, and how they match with our curriculum intent.  We want the children to receive a 'character education' as much as one which is focused on academia: Independence, resilience, the courage to try new things, the ability to overcome tricky situations, a chance to take up a new skill that they wouldn't normally, the ability to work in a team and with people who they wouldn't normally and for each of them to have greater confidence and belief in themselves.  As regards the meetings, we completely understand that some parents were not able to make it out of work to attend and for this reason, we have put the necessary information and paperwork issued to one side.  We will send it home with your child so you don't miss out.  If you have any questions or you wish to pass on any information pertaining to your own child, please don't hesitate to speak with us in confidence.
A number of Key Stage 2 children received word about another opportunity this week – those who found out that they had been invited to 'call-backs' for this year's Key Stage 2 production, The Wizard of Oz.  If your child did not receive a call-back slip, please support them not to worry. I was so unbelievably proud of each and every one of them a few weeks back – the performances were very strong! Whilst I won't mention names, there were a number of children who displayed a real enthusiasm for the production in auditions this year, who in previous years have not necessarily. I must reiterate what I said to the children in school – if your child hasn't received a slip it does not mean that your child is missing out on getting a part. Every child is issued with a part in our production as you know! And there are many, many parts!!!!  Some parts have already been cast from the initial set of auditions and there was no need to invite some children back.  Equally, let us remember one of the reasons for holding the process in the first place –  the art of auditions and competition is a true part of real-life; coping with disappointments and the yearning to achieve even better in the future. This can be healthy and it drives us to greater heights as we 'grow.' We will announce which part your child has as soon as we are able and then the work begins!
Mrs Mott was really pleased to have yet another child who came up and asked about starting musical instrument tuition this week. We have always had a number of peripatetic music teachers in our school, over many years.  However, in recent years, the uptake for music tuition has not been as we'd hoped!  In fact, despite demonstrations in assembly and regular contact with the children – many of our children have not took up the chance to learn.  Thank you to Jeffrey (Seahorses) who has hopefully started a new trend!  I started learning to play the piano when I was 7 and as a result, I developed so many skills as I was growing up!  If your child wishes to learn an instrument, please ask them to speak to the school office and we can get the relevant information to your child.
This week I am going to be keeping a close eye on your manners around school!  Mrs Farmer tells me that you are all using really good manners when you collect a dinner from the hatch at lunchtime however, I wish you to pay close attention to general etiquette in the hall whilst sitting down actually eating.  Mrs Cresswell was in the school hall over the lunch period last week and she was looking for children who were using their knife and fork correctly and for children who were closing their mouths when they were chewing.  Sitting correctly whilst at the table is also an important skill.  Every lunchtime you should be eating as if you are expecting the Queen to arrive!!!! I'm going to keeping an eye out and looking at those children who I can reward this week!  Let's keep our standards high – I know you can do it!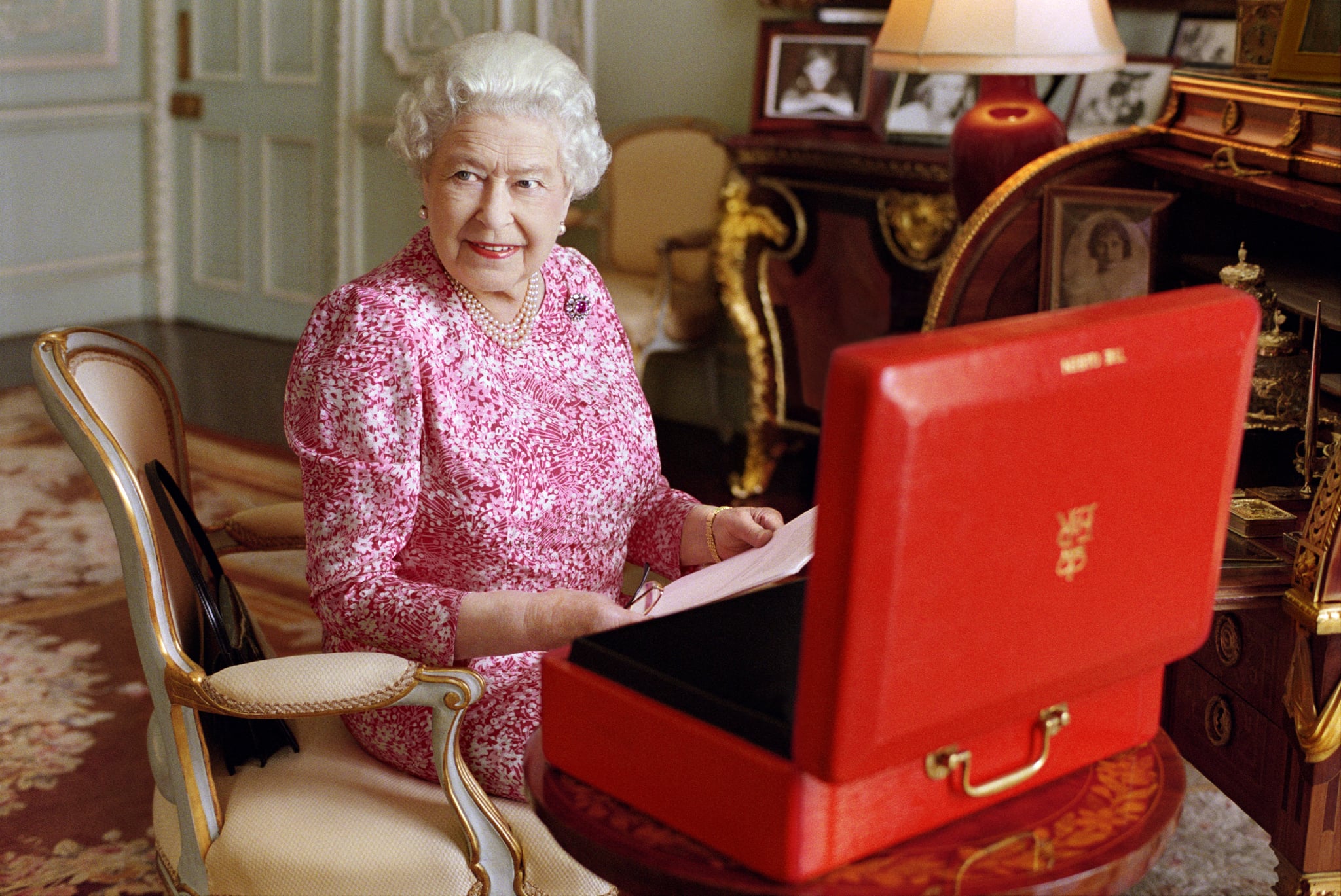 Speaking of the Queen, did you see the cryptic message sent out this week?  We are currently in discussions with a London based company about enhancing our education on the role of parliament in school. We have some very exciting plans and I look forward to sharing these with you in the coming weeks! I have also been in touch with the local MP, Heather Wheeler. Don't forget to read the blog, see the Facebook site, look for email alerts, check your school bag for letters and check for text messages – you really don't want to miss out on what we have planned!
On Tuesday this week, there is another opportunity for parents and carers to join me for Cuppa and Cake.  This takes place in the school hall at 9 am and I will be updating you all on our improvement priorities in school.  I was really encouraged with the turnout a few weeks ago for the afternoon leg of this event – I know some of my 'regular attendees' are only available to attend the morning leg – hence another date in the diary! On Wednesday, our Safeguarding Link Governors are in school once again – to carry out one of our regular health and safety walks.  Years 3 and 4 have a William Allitt Modern Foreign Languages teacher in school for the second time on Wednesday afternoon  – teaching the children the 2nd part of their German lesson.  On Thursday we have our Golden Dove Awards from 2:45 pm in the school hall – letters will be issued to the children on Monday as your teachers were carefully choosing the winners last week!  Finally, why not take up the opportunity to join us in church this Friday!  Miss Bains and the Seahorses are leading our Valentines Day assembly from 2:30 pm.  We look forward to welcoming you!
Before I leave you this week, a massive well done to the Seahorses for being the best attended class!  They have earned an extra 5 minutes of playtime this week so well done to them!  A big well done to the children who were rewarded with a special mention for Perseverance last week also.  Don't forget that your teachers have written a copy of your certificate for the display in reception – all of our visitors can see who achieved an award last week.
Have a fabulous week everybody! PEACE be with you!
This week's Blog Box Question: Where is our Golden Dove Ceremony taking place this week?