It looks like we're in for a great Bank Holiday weekend of sunshine and warm temperatures.  I was beginning to get a little bit worried that I may have jinxed the weather with my proclamations of Spring in my previous blog.  Let's hope this sunshine lasts!
The last two weeks in school have been incredibly busy but we have seen our school vision communicated overtly for all to see.  Our school vision is very important and it drives everything that we do and everything that we offer to the children.  It isn't just about a pretty window in the reception area or a random set of words – it has to mean something.  Over the last few weeks those 5 words which we hold dear have been right at the forefront!
Firstly, awe and wonder and enjoyment!  This is the part of our school that really shines through and it is the main reason why many of us love working in the profession.  We desperately want to make school days memorable and enjoyable for every child in our school so they are well-rounded citizens by the time that they leave us.
Our Maypole parade last Wednesday was simply incredible, and I was amazed at just how much effort and hard work had gone into designing and making the maypoles.  We had a great parade around the village and it was really nice to see so many parents and relatives waving to us from the end of their gardens.  I had the unenviable task of judging the competition for the best maypole design.  It was such a hard decision that I needed to sleep on it over night before I announced the winners on Thursday morning.  Well done to Georgia (Funky Foxes) and Alfie (Happy Hedgehogs) for their winning designs.  I'd like to thank all parents and children for the lengths they went to in making sure that they had a maypole for the parade.
As for more awe and wonder, did you see the photo of the boys from Happy Hedgehogs on Facebook this week?  Preparations for our own royal wedding are in full force and we want this to be a memorable event also.  We have successfully managed to 'borrow' some wedding waistcoats and cravats from Jon Paul Menswear in Swadlincote, and courtesy of Petals, we will be having a special wedding bouquet for our royal bride to carry down the aisle.  Amber is really really looking forward to this!  Whether you are a fan of the royals or not, it is important to educate our children about what is happening in the world around them, so they can make their own informed opinions as they grow older.  Keep your eyes peeled for more royal wedding preparations over the next few weeks.
Our Key Stage 2 production of 'Oliver' is also a source of awe and wonder at present.  Michaela is really excited about the prospect of being involved in yet another theatrical experience for our children.  All of the children are working so hard to learn their lines and follow the advice that their teachers are giving them.  Whilst this is another amazing opportunity for our Key Stage 2 children to develop their confidence and self-esteem, don't forget that we have been careful to make sure that it isn't at the detriment of the formal aspects of the National Curriculum to which we have to adhere.  We are a school that is working incredibly hard to offer all of our children a 'balanced diet' so they shine in all areas – emotionally, socially, physically, creatively and academically.
I am so proud of our Key Stage 1 children for the way in which their phonics is developing.  Having a secure phonics grounding is so essential for children to be able to read unfamiliar words as they grow older and for them to write independently.  It is noticeable when a child enters upper Key Stage 2 and they struggle to read new words (words which a child hasn't learnt to read from memory or by sight).  This is when a child really needs to use their phonics knowledge to progress.  Mrs Smith is going to be getting in contact with a few parents this week about some additional parent-pupil workshop sessions for those pupils who require just an extra little 'push' to pass their Phonics Screening Check in June.  As part of our drive for excellence (this being one of our key words), we want to give every child the best possible chance of success.  On a personal note, I want to make sure that I manage to get round and listen to some readers myself.  I promised Hughie (Happy Hedgehogs) that I would do this a few weeks back! Sorry Hughie – I will come and find you this week.
A big thank you to Mrs Mailer and Mrs Brace for taking our Key Stage 1 children to the Derby County Football event on Friday.  We have entered quite a few sporting competitions this year but due to the weather, some of them have been cancelled at short notice by the organisers.  We were so relieved that the weather stayed dry for this one as it gave our little ones a chance to join in; there are fewer available opportunities for this age group at county level.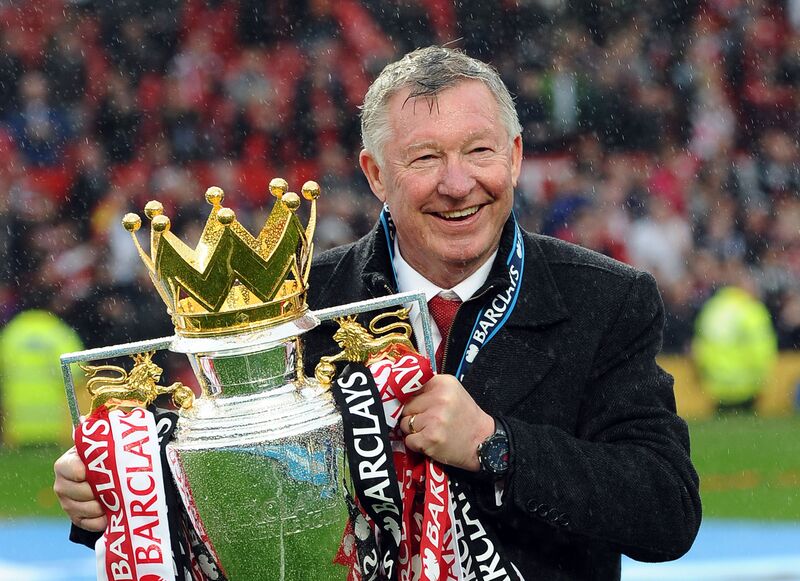 On the subject of football, the world is in shock about the news that came out last night.  Our thoughts and prayers go out to possibly the greatest football manager to have managed in the Premier League, Alex Ferguson.  We wish him well and hope that he recovers from his emergency surgery.  Even as a lifelong Evertonian, I have utmost respect for Alex Ferguson's achievements in football over the years and I know that some of our Year 6 pupils will know him well.  Most notably Jamey! We wish Alex a speedy recovery!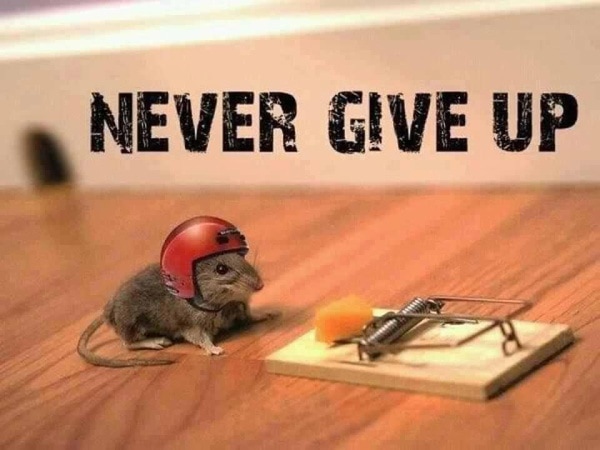 Our morning Rise and Shine sessions have now finished and I wish to thank all parents for embracing the additional support that we have offered to some pupils over the last 7 weeks.  We are committed to making sure that all pupils are given the support and encouragement that they need with their learning and this remains a big focus for our school.  We are working hard to ensure that all of our children 'have a go' and persevere when things get tricky.  Effort, drive and determination usually pays off.  I am so proud of our Rise and Shiners for the commitment they have shown – well done guys!
In addition to perseverance, compassion is another one of those words that we hold dear.  You may have seen from my website post this week that we are making some improvements to our Special Educational Needs provision at present. Our school has a history of offering a range of interventions to support children who are at risk of falling behind, or for those children who need an extra bit of help.  We have also been careful to deploy additional adults in school to support children who need some extra help in the past.  However, since the implementation of the new code of practice in 2014, there is much more emphasis on supporting these children within their own classrooms, so they feel included and they are not made to feel different from their peers.  There is also a move towards supporting and nurturing greater levels of independence in every child. Much of our work will focus on ensuring that our practice is at the 'cutting edge' and is as up to date as possible; there has been much change nationally over recent years!  We are currently working hard behind the scenes to develop our teaching so it is even more inclusive and best fits the needs of all pupils, even those who are different to the majority.  We want to celebrate every child's individuality; celebrating every step they take – however small. We also want to work closer with all parents and carers. Over the coming months we will be developing different ways of measuring the impact of interventions in school and ensuring that there is a clearer path of escalation if interventions are not having an impact over a prolonged period of time.  We have a meeting scheduled for Friday 8th June @ 9 am.  We would love to share some of our plans with you, as we continue to improve our school.  Please telephone the school office if you wish to come along.
Don't forget that this week we have a parents' evening scheduled for the children who are in Happy Hedgehogs.  Mrs Smith is looking forward to catching up with all parents and she'll be giving a break down into how well each child is progressing towards those Early Learning Goals.
I'd ask all parents to keep their eyes on our school website.  We are currently adding new content to many of the pages and giving it a mini-refresh.  Again, this very much goes in line with our school vision about never standing still.  It is important that we continue to make changes and improvements, responding to the shifting expectations and changing times.
It has been a week of 100% with two classes winning an extra 5 minutes of playtime for a full attendance. Well done to the Wise Owls and the Funky Foxes. I'd also like to thank those Super Squirrels as 100% of them completed their home learning this week. The Class of the Week Award goes to those Brilliant Badgers. They have walked into worship amazingly this week – I'm sure that Ms Bains and Mrs Thorne will be very proud of them. Finally, for the 2nd week in a row, the girls won the Loo of the Week Award.
Before I leave you to enjoy the weather, I have just a few reminders:
It is that time of year where we begin to see school uniform getting a little bit 'lax'. This is understandable to a degree – some children grow-up so quickly that their uniform either no longer fits or it becomes a little small for them.  The warmer temperatures play a part too.  A number of staff members have noticed some children wearing trainers to school over recent weeks.  Please be mindful that in accordance with our uniform policy, children should wear plain shoes at all times.  All skirts worn should be at knee length and hairstyles and hair accessories should fall in line with what is deemed to be 'sensible' for school. No personal belongings should be brought into school without prior permission and make-up should not be worn.  Please talk to us if you have any questions or if you are unsure – we'd be happy to clarify anything for you. It is impossible for our school to cater for all individual likes and preferences but please remember why schools like ours have a uniform – it is about collective identity, a sense of belonging and fostering a respect for rules.  The safety of our children also remains paramount.  Please contact us if you have any queries, we want to work with you in your child's best interests and answer any queries if you are unsure.
In the interests of safety can I also politely remind all parents that the climbing frame should be not be used by any children either prior to the bell in the morning or after it at 3:15 pm.  We have seen a number of children using this at both ends of the day, and without being adequately supervised.  Whilst we really don't want to spoil the fun and we are proud to be such a welcoming and friendly school for all, we have a duty of care to make sure that everybody is safe on our school site at all times.  We'd really appreciate your support on this matter.
Enjoy the rest of the weekend.
P.E.A.C.E be with you.
This week's blog box question:  Which local company has let us borrow some wedding waistcoats?