Happy Easter Day to all of you! What are you do doing with your Easter?  I hope you are enjoying the time off and making the most of your time at home.
Easter means something different to each and every one of us.  Whether it's a time for Easter egg hunts in the garden, visits from the Easter bunny or a chance to officially mark the start of Spring, many of you will be involved in lots of activities throughout the next few days I'm sure.   To some, Easter is much more than just chocolate and fluffy tails!  Some regard Easter as the most important event on the Christian calendar for the simple reason – hope!  Hope is the bottom line!  To many of us, Easter is a chance to celebrate new beginnings and hold renewed optimism for the future.
Speaking of new beginnings, many of our staff team are about to embark on some new beginnings of their own during this holiday period.  First of all, Mrs Weston is busy celebrating the start of a very special birthday year (it was a 'big' birthday on the eve of the holiday), she is currently in the Caribbean. Also, our very own Miss Forrest prepares to wed her long-time fiancé, Adam, next week.  Here's hoping that the weather will be good for them!  In addition to this, Mrs Christie (who is not a million miles away from Mrs Weston at present), is having a special holiday of her own to celebrate her wedding to partner Martin, which took place last summer.  On behalf of everybody connected with our school, we send our best wishes and hope they all have an amazing time!  We wish them every happiness for the future.
Last term was a hectic one and it went by so quickly but we achieved so much in a very short space of time.  Whether the Easter break means that you can sun yourself on a sunbed by the pool, go for some long walks in the hills or lose yourself in a good book, It's not until you have chance to sit back and reflect that you realise just what we achieved last term.
First of all, thank you to all of those parents and children who supported our Easter bonnet event by getting creative.  I was astounded by how many of you had taken part when I arrived in the hall on the Wednesday before the holidays.  I think that we may have started off a new Coton school tradition!  We had so many wonderful designs and it was really hard to pick out just two winners.  Well done to Amber (Happy Hedgehogs) and Bailie (Wise Owls) who were selected to win our chocolate prizes; we could have easily chosen many others.
I'd also like to say a massive well done to those children who were awarded with a certificate and a badge for 100% attendance during the whole of the Spring term.  We had a total of 41 children who had attended school without a single day off and our average attendance has really improved as a result.  I know that there have been lots of germs going around this year, but it really helps your learning when you attend regularly.  Our school average attendance figure for the whole year now stands at a respectable 96%!  This is a vast improvement on the 94% that we had before Christmas.
Another success last term was our improvement in punctuality.  You will be probably be aware that all schools have to track attendance and punctuality quite closely, so that we can ensure we are doing all we can to maximise a child's attainment and progress.  Just recently, we have seen fewer families arriving late for school in the morning and this has had a hugely positive impact on these children in school.  Not only are these children more settled at the start of the school day, having not had to rush, they are also not missing any vital learning time.  Thank you to everybody who has worked hard to improve this.  Please keep talking to us if getting your child to school on time is still proving tricky, we want to support you. And remember – the clocks have gone forward now!
Our school tuck shop was another successful addition to our school improvement work last term.  The children absolutely love having the responsibility of selling the items for themselves and being responsible for the stock management.  As Ms Bains and I said to all of the children when introducing it, tuck shop and 'Freedom Friday' is about teaching the children that anything is okay to eat in moderation.  It is also about giving the children some responsibility for their own lifestyle so they can make informed choices of their own as they grow older.  This very much echoes the sentiment behind our school vision – independence is pivotal to the notion of self-improvement and self improvement is the key to striving for excellence.
We really hope that you like our latest communication tool – our school Facebook site.  We thought long and hard about introducing a site of our own and especially in light of how social media can sometimes be used in the wrong way.  Safety was always of paramount important to us, whilst embracing the changing times. So far we have had lots of positive comments about the usefulness of our site, every effort is being made to not only get messages to you in a much more timely way (in addition to our website or text) but also to give you a window into what is happening in school each day.  Please remember to 'like' or 'share' our good news stories.
I'd like to pay tribute to a few children who had really impressed me last term.  First of all thank you to Anton and Jessica (Brilliant Badgers), for really working hard to develop their reading and spelling.  Mrs Thorne sent Jessica to me on the last day of term with some great writing – I was most pleased with the sentence construction that you used Jessica!  Also, I'd like to say well done to Gracie (Funky Foxes), who has been very busy at home, extending her learning.  Gracie was really keen to show me a totem pole that she had been making and I was most surprised by the detail that she had included.  In Key Stage 1, Eve was really keen to show me some extra maths work that she had been doing at home also.  I am led to believe that Eve had been doing some work with Dad and I was so impressed with her level of understanding that I sent her to show Mrs Weston!  Thank you Eve, thank you Dad!
I had some great meetings with all the teachers and TAs in the last week of term, talking about how you were progressing in your learning.  I was very pleased to hear your teachers tell me about how many of you are more confident with your basic maths facts now.  Remember, there is a difference between knowing the basic facts when they have been taught them in lessons and being able to recall them at random when asked.  There seemed to be a deluge of grand prix certificates given out a fortnight ago and I know that many children are looking forward to getting their next one when we get back to school.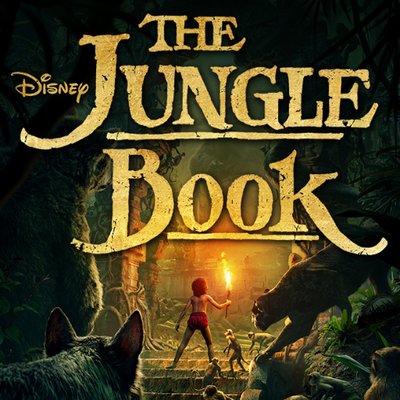 I must say a big thank you to everybody for the wonderful displays which are up in the library at the moment. Our jungle themed displays have really brightened the place up and we have had lots of positive comments about them.  I spent last week talking to the builders who are putting in our new Key Stage 2 toilets and they were really taken by them. Next term, we will be looking at how we can enhance the appearance of our school hall.
We will all be delighted to welcome back Mrs Smith next term.  Mrs Smith will be really interested to see how we are doing with phonics as this is a big focus for us this year.  Mrs Christie and the TAs have all done an amazing job over the last few weeks to keep things 'ticking over' and this year, we are aiming to obtain our best phonics screening check results for 4 years!  In conjunction with our Easter theme – here's hoping! Keep working on those alien words Year 1!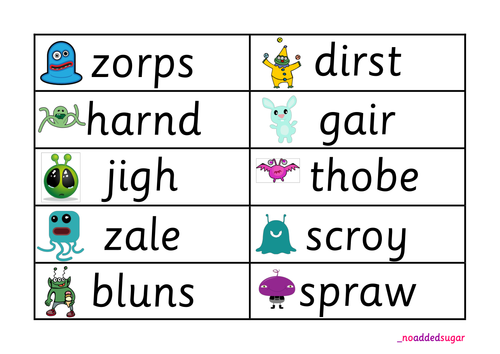 I'd like to take this time to thank Miss Wordley for stepping in whilst Mrs Smith has been off too!  Miss Wordley is a really safe pair of hands and she is well known to our older children and widely respected by everybody connected with our school. Many thanks for all you have done Miss Wordley – it has been lovely to have you around again.  Thanks for supporting many of our Year 1 and EYFS children this term. Mrs Mailer has had a great trip down memory lane I'm sure.
On the subject of goodbyes, the whole school came together on the last Friday of term to wish Mrs Dyke farewell and all the best for the future.  Mrs Dyke leaves us after a prolonged period of absence from school and after a fantastic 18 year service to our children. Her decision to leave us was a very difficult one i'm sure but I know that she'll take many memories of her time at our school with her.  We all gathered in the school hall for a special assembly and we presented her with lots of Spring themed cards and many gifts.  I asked many of our children to come up with some special words to describe Mrs Dyke, the person. Alice (Brilliant Badgers) said that she was patient and calm,  Ava (Super Squirrels) described her as wonderful and Gracie (Brilliant Badgers) said she was kind.  We wish Mrs Dyke a happy whatever comes next.
Are you ready for online payment?  Are you up to speed on our latest improvement initiative – School Money?  From the start of next term, you will be able to pay dinner money, trip money, swimming money online, from the comfort of your own home.   Don't forget to read the guidance that Mrs Cresswell posted on the website last week – then you'll be School Money ready!
Right, I'm off to enjoy the rest of my Easter Sunday.  Here's hoping the weather stays dry and I can reach my daily goal of 10,000 steps!  Some fresh air and a long walk around the National Memorial Arboretum is in store this afternoon. Did you know – the Royal Air Force celebrates its centenary today!  Happy 100 Years to all associated with the RAF. Thank you for your service and dedication to our country!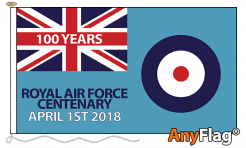 Happy Easter and P.E.A.C.E be with you!