It's been a really strange week in school as so many people, children and staff, have been struck down with seasonal bugs and germs!  We've also had a number of staff who have been out on training this week too, trying to stick steadfastly to our school improvement regime despite the temptation to become distracted by Christmas at this busy time of year! I was one of them who was out on Wednesday and on Friday this week and Ms Challinor was out on a Modern Foreign Languages course this past Thursday too.  The Autumn term is a really long term and in order to continue the journey forward as a school, we all have a duty to be kind to ourselves and keep our resilience topped up!  Kindness the theme for this week blog.
There is no act of kindness too small and it all adds up in making somebody else feel so much better. Whether it is showing concern for somebody who is having a difficult time and asking how they are or letting somebody know that you are there for them. Sometimes it can be just be a 'listening ear.' And then there are those surprise actions which people don't expect – they do say that actions speak louder than words!  It could be rushing to help somebody who has fallen over on the playground, helping somebody to open a yogurt tube at breaktime, making a phone call to a relative when somebody is unwell, giving somebody vital time and space or making exceptions in times of need.  It is important that we all take the time to recognise any act of kindness – however small.
Over this term, there have been a few notable incidents where children have shown kindness to others in their class but they have then expected that a particular child will play with them instead of playing with somebody else out on the yard.  Let's be clear, showing kindness should not be about expecting something back in return  – whether that be winning friendships, being on your side in a game, showing you the answers in class or simply sticking up for you.  When they say that 'Kindness' is the gift that keeps on giving, it simply means that we model how we wish to be treated ourselves, as individuals, in the hope that it rubs off on everybody else.
One particular act of kindness last week was the generous donation of art and craft materials from Max and Lucas' Mum.  At this time of year, we are always using card, glue and glitter and we were really grateful for your kind donation – so thank you!  I know that the children will really enjoy using this and it will bring much greater joy to the festive season as a result!
I'd also like to thank Alan Timmins, the local Church Warden. Mrs Cresswell and I took the artificial Christmas Tree up to church on Thursday morning, just before the Dazzling Dragonflies walked to church to add their decorations to it.  Mr Timmins kindly helped put the tree together – despite it being a bit of jigsaw – and he stayed in the church to help the children whilst they were all there.  Thank you Mr. Timmins.
Speaking of Christmas trees, Breakfast Club have been making some fantastic decorations this week, involving pom-poms and wool!  Mrs Billings and Mrs Mailer managed to find another small artificial tree to decorate, as part of the local Christmas Tree Festival taking place in St Mary's church.  I hope you all have a chance to go and see the trees at some point over the festive season.  Their decorations, really are worth a look!
There were lots and lots of kind children on Thursday afternoon this week – who treated me to some wonderful singing to kick off the festive season. It really lightened my afternoon!  I was amazed with Mrs Jones and Mrs Abbott's class when they gave me a joyful rendition of "Make me Smile" from their forthcoming Christmas Performance, which will involve children in the Early Years, Year 1 and Year 2.  I was amazed by just how many words they all knew off-by heart!  I also enjoyed Miss Wordley's rendition of the Christmas Pudding Song – and I know the Ladybirds did too! Singing is often a good way to turn that frown upside down!
With compassion being one of our school words, we are always on the look-out for anything that encapsulates the art of kindness and thinking for others.  This includes when our actions are not always popular and we have to be 'cruel to be kind.'  As teachers, and as parents, our actions may seem a little harsh or unfair but we have to do what is right to keep you safe and to look after you and the school in the long run! Let's talk about home-learning for instance!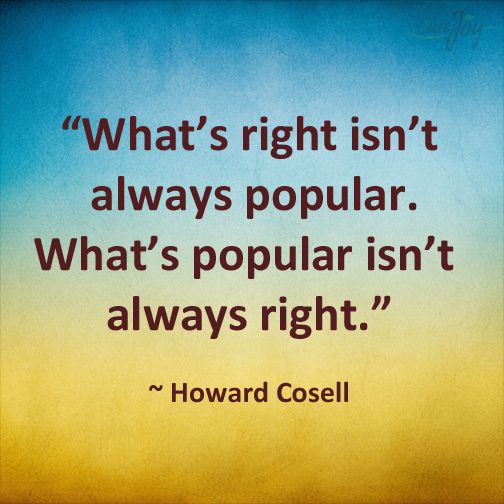 I was most impressed when Mrs Brace told me that all of the Busy Bees had completed their homework tasks this past week – I know it can be a real battle trying to encourage children to do a little bit of practice in their own time away from school.  Let's be clear, as a compassionate human being, and as your Headteacher, I want all of our children to have a childhood – I want them to have time away from school that is rich and fulfilling! They must have their 'down-time.' As youngsters ourselves, all of our teachers had the chance to climb trees and play with friends in our day! However, as a school, we also have a duty to prepare our children well for their future.  Speaking to one set of parents a couple of weeks ago, they felt that we still had more work to do in preparing children for the extensive amount of homework that they will be given when they leave Coton for secondary school. We take this thought on board and there is always difficult balancing act for schools of every kind and in every location to grasp.  I know that Mrs Smith set our Year 1 pupils a bit of extra phonics work last year, and this was warmly received by parents.  In the end, it meant that 94% of our Year 1 children met the expected standard in Phonics for the first time!  These children are now really well set up to achieve well in Year 2 as a result.  For the time being, we believe that the balance is about right but sometimes – homework is one of those things where we are being 'cruel' in order to be kind! Did you know – we have a home-learning club that meets every Tuesday?  If your child is struggling, please encourage them to come to homework club and there will be a teacher on hand to help them!
It can be quite difficult to take a step back and recognise an act of kindness which appears 'unfair' or 'cruel' at first.  Sometimes, our emotions get the better of us and we only see what we feel at the time – hassle, hard work or having to do something that we don't want to do. If we have a clear, healthy mind, and stay resilient, we can often see things more honestly and recognise the bigger picture.  This was highlighted in my discussions with Gracie K (Busy Bees), Seb (Curious Caterpillars), Reece (Dazzling Dragonflies) and Logan (Learning Ladybirds) this week, when they had lunch with me and told me about their learning in maths.
It was a real pleasure to talk to the children about what they had been learning and there were some great soundbites produced from our discussions!  Gracie told me; "…maths is sometimes tricky but it is important to have a go and not give up!"  She was also able to prove to me just how well she had been learning – "When you times something, it is the opposite of dividing it and it makes the number bigger!"  Mrs Brace was thrilled when I told her what Gracie had said, in the staff room on Thursday! There was a fantastic volume of work from Reece (Dazzling Dragonflies) and he was really proud of the purple polishing work that he had been doing!  Do you know – when we introduced 'purple polishing' a few years ago, many felt that this was beyond children as young as aged 6!  I am so proud of the way that our teaching team have suitably high expectations of the children in KS1 and I know that as the children move through the school, this will serve them well with the challenging curriculum!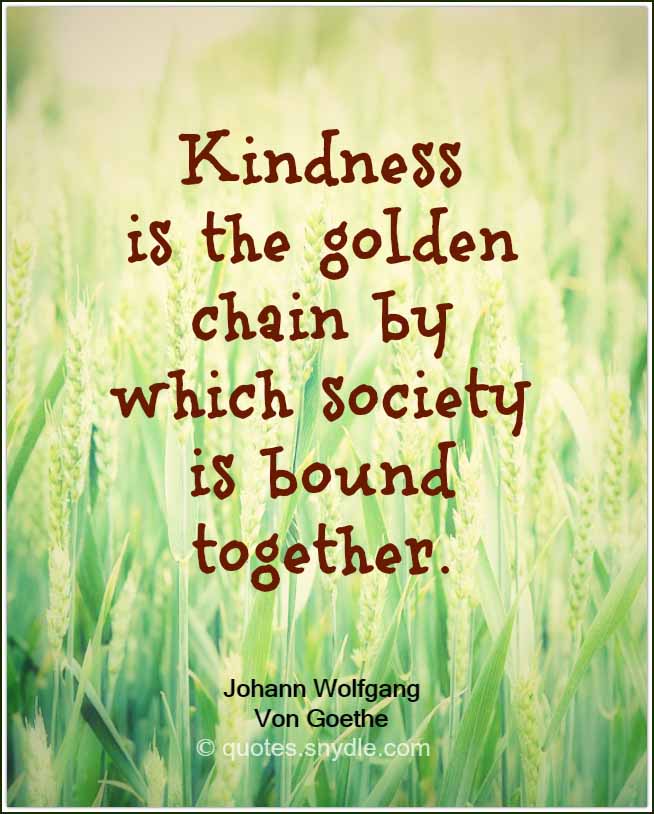 This week, I am going to be drawing a few more names out of the hat in assembly, to have lunch with me on Friday.  I am excited about the prospect of seeing more of the good work that is going on in maths lessons across the school and I know Mrs Weston will be too.  Also this week, Mrs Smith and I are going to be having a little nosey at your English work and the writing that you are producing in topic and science lessons!  In order to be a competent writer, we need to see you applying all of the punctuation and grammar that you are learning in English lessons, whatever you are doing.  It is that time of year, where as Headteacher, I take a good look at how much progress you are all making.
Speaking of progress, many of you will be given a chance to show your teachers just how much progress you have made in class this week. It is Assessment Week in school and this will be an opportunity for you to have a go at some questions on your own and see if you can remember all that you have been taught!  Remember – kindness may seem 'unfair' sometimes but it is a great chance for you to impress us all.  Your teachers will also have a clearer idea about what they need to do to help you next term also.
I have Alison Brown visiting us tomorrow morning. Alison is from Derby Diocese and she is coming to see how we are all getting on as part of her annual visit!  She'll be wanting to see that we are still an 'Outstanding' church school. With all of the work that we strive to do with families, I am sure she'll be pleased with everything that we have put in place this term. We've had a fantastic response from families this term. Finally, don't forget our next family event – our Christmas Fayre this Friday evening from 6pm.  Please bring your neighbours and relatives, and support the school in raising vital funds!  As an act of kindness, if you are able to help out on a stall then please speak to Isabella's Mum, Janey's Mum or Aisha Mack – they are still a few volunteers short!
Before I leave you for another week, I just want to thank all of the children for their brilliant responses to my Maths Blog Box question last week!  The questions certainly generated a lot of interest and it was great to see lots of entries in the box! I am sure that you all want to know the answer – so here goes:
KS1 question answer – Why is 8 scared of 7?  Because 7 ate 9!
KS2 question answer  – How can you add 8 eights to get the number 1000? 888 + 88 + 8 + 8 + 8 = 1000
This week, I am going to ask you all to do something off my kindness advent calendar – please see below!
This week's blog box is: Write down a kind comment that you have made to a friend, family relative or somebody that you don't know, over the last week
Have a good one!