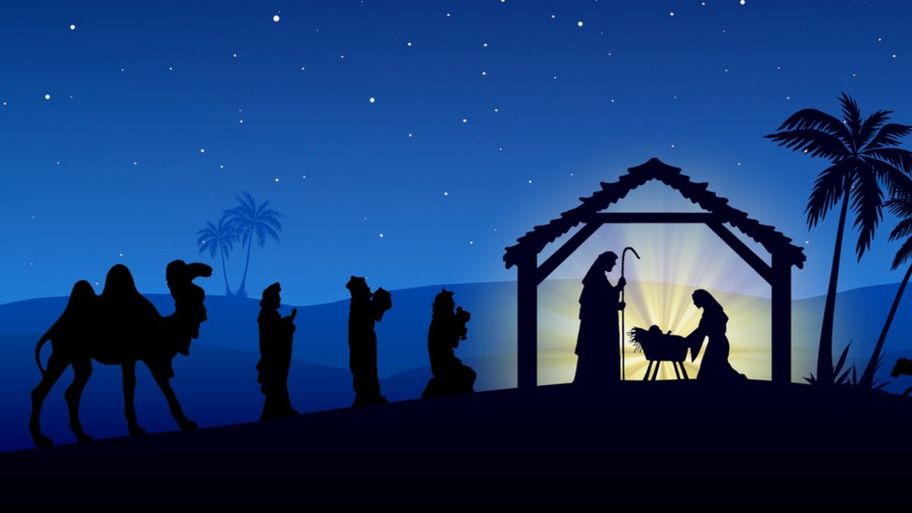 It's that time of the year. The time that we reach every single year. The time when we have to de-Christmas and pack up the festival baubles, box up the Christmas ornamentals, or take down the lights from the garden. I hope you all had a super break and you made good use of the extended time with your families. Today marks Epiphany, the lesser known aspect of the Christmas story – where the wise men finally made it to visit the baby Jesus in the stable! Or if you are going with the other dictionary definition, a defining moment of realisation – we're back to work tomorrow!
Those Wise Men or Three Kings as they are often referred to in the bible were pretty persistent! They had travelled so far and yet they still kept going until they reached their destination – the stable where Jesus lay. Let's not fail to spot the parallel with the story of the three wise men and our journey as a school! Our school vision is about constant improvement, reflection and refinement – no matter how long we've been travelling. A journey to excellence. A very wise man of my own once said: "If you don't improve, you get worse!" Wise words from a dear friend but his message echoes what our school vision is all about: perseverance, aiming for excellence by the way how we conduct ourselves and the effort we put in, whilst enjoying ourselves and showing compassion along the way.  And there are so many highlights from the last calendar year – who could forget:
Key Stage 2's outstanding production of Oliver! at the Brewhouse last June
The school's best Year 1 Phonics results for 5 years last June – 94%
Results in the Early Years above national for the first time in 4 years
The school's Royal Wedding last May – when Amber married Oban!
Year 6 SATS results rose for the 3rd year in a row
The magnificent Y6 leaver's assembly from last July
The purchasing of new reading books across the school last October
The WW1 centenary celebration that our children took part in at Church
Our Y5 Christmas assembly in church and the wonderful singing
Taking part and having some success in the 21 sporting competitions we entered against other local schools – thank you Mrs Mailer and Mrs Abbott for organising these
The independence of our Key Stage 1 and EYFS children in their recent nativity performance in St Mary's Church
The fantastic Christmas Fayre organised by our FPTA and attended by so many friends and family
and I could go on and on…..
Celebrating success is vitally important, just as living in the moment can be also.  However, it is important that one never rests on their laurels and they still keep a 'level-head' and an honest and realistic outlook – our journey is not yet finished and there is more to come from us in the new year.
Starting this week, our children in Early Years and Key Stage 1 will be going on Safari!  On an African journey of discovery.  I am of course referring to their topic WOW Day on Tuesday.  We will have lots of special visitors in school, some of a furry kind, to say hello to the children.  Mrs Jones and Mrs Abbot have been really busy getting ready for a number of weeks now – their role play area is set up and your child should have received a consent letter about this event. I am sure that they will have an amazing time!
The work steps up in Year 6 this term, as they prepare for not only their SATS but also their life as a Year 7 pupil.  Many of our former parents and children comment on just how different secondary school education is, but not until they leave us.  We are working hard to prepare the children for what they will encounter once they have left our school, from home-learning to taking responsibility for themselves and showing independence.  Starting this week, a number of children will be starting their Rise and Shine SATS Revision sessions.  Your child will have sent home a letter about this about 5 weeks ago had they been chosen.  Rise and Shine sessions take place on a Wednesday, Thursday and Friday from 8:20am with Mrs Weston.  We'd kindly ask that the chosen pupils turn up on time as we want to maximise the additional time so it makes a real impact.  For those children who haven't been selected on this occasion, there are a number of approaches and strategies that we are adopting in school to support them and you'll be able to hear about these and also what the SATS involve at the parent meeting that we have planned for Monday 14th January @ 6pm.
One thing that has pre-occupied the thoughts of our Ladybird parents is who is going to be teaching their child(ren) when Mrs Smith commences her maternity leave.  You should have received a letter about this before Christmas.  We are delighted to have appointed Miss Samantha Newton who brings with her a wealth of experience from teaching in an Outstanding Infant School.  Over the next few weeks, as we promised in September when we announced the news of Mrs Smith's pregnancy, we will begin the transition process for the children.  But also for you as parents.  Miss Newton is already well-known to the children having taught them this year on several occasions but she'll be teaching alongside Mrs Smith so the transition is seamless.  We have planned in a Meet and Greet session so parents can meet her too – this will take place on Thursday 17th January @ 2:15 pm.  This is a really informal session for you to get to know her and to put your minds at rest.  We know that any staffing change mid-year can be tricky for some children and that is why we are being careful to manage this as best as we can.  Mrs Smith will be in touch throughout her maternity leave however, and we'll love getting her baby updates! In the meantime, Mrs Smith will be on hand should you have any questions.
There are a few performing opportunities coming the way of our Key Stage 2 children. Most notably, Young Voices takes place on Wednesday 23rd January and there is our annual school summer production to look forward to in July also.  We will be announcing this year's production in the forthcoming days, we have been waiting to hear that we have been successful in obtaining the license. It's all a bit of a mystery but many children are keen to know what we are doing for this year's extravaganza.
Before Christmas, I met all of your teachers to hold pupil progress meetings and chat about how we can support the children in the next term.  A number of quality first teaching strategies and 'reasonable adjustments' to our classroom provision was discussed alongside potential interventions.  Over the next fortnight, the team will be analysing the impact of last term's interventions and updating your child's Learning Passport should your child have one.  This will probably not mean much to you unless you were able to attend my Bacon Buttie and Brew meeting last term, or if your child is on our Special Educational Needs register.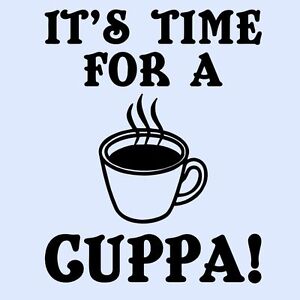 Speaking of Bacon Buttie and Brew, the next opportunity for you to come into school and find out what we are working on and ask questions will be Tuesday 12th February between 9 and 10am.  Please do come along and meet me for a cuppa.  It's the best way to find out about what we are working on in school.  At our last meeting, I chatted to the parents about our plan to purchase a new online app so that all of the messages about school come from one place – this is also similar to what secondary school parents have.
Also this term we have the following things to look forward to: Y3/4 Whitemoor Lakes Residential, Y1 Phonics Prepare Aware Session for parents, Y2 & Y6 Fire Safety Talks, Y2 SATS Prepare Aware Session for parents, World Book Day, School Disco, FPTA School Bingo, Commonwealth Day Celebrations, a Mother's Day lunch, Class Zorbing sessions with Progressive Sports and Y6 Bikeability. Please check the diary dates on our website. There will also be a number of sporting competitions for your child to sign up to – as I've said before, the more you make of the opportunities provided, then the more you will get out of them.
On the subject of Whitemoor Lakes, Ms Bains and I will arrange a meeting for all parents prior to the residential so consent forms can be completed and important information can be issued.  Please keep your eyes out for notification of this in the coming days.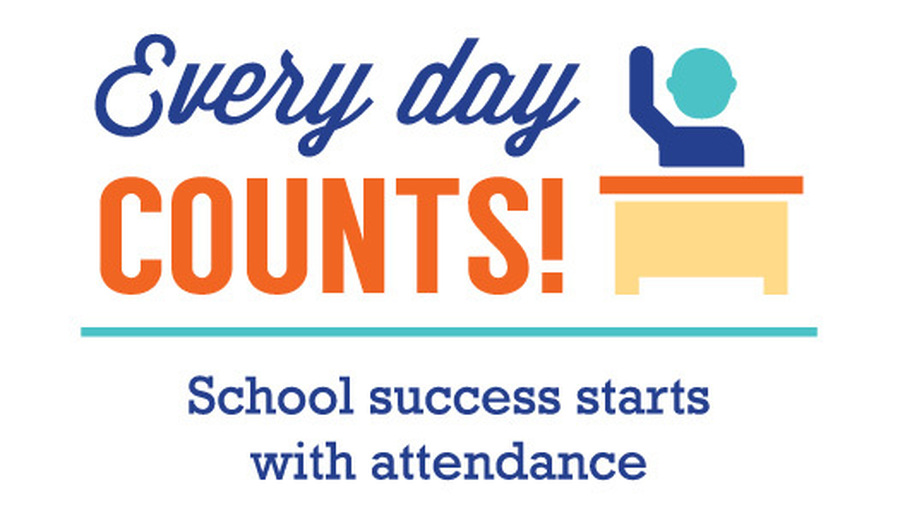 Did you know, we gave out 62 certificates on the last day of term for 100% attendance!  This is an amazing number and we'd like to say well done to all children who made it to the end of a big term, without a single half-day off school through illness or an appointment.  In the last week of term, the best attendance was from the Curious Caterpillars – with a brilliant 99.37! This term, we will be focussing on lateness as a number of children are beginning to be persistently late in the morning. Please remember that if your child is late, not only is it detrimental to their learning, it also deprives them of a chance to catch up with their peers before the bell.  Please talk to us if you are having difficulty in getting your child to school in the morning – or enrol them into our Breakfast Club, starting at 8 am. Mrs Billings and Mrs Mailer are always on hand to keep them actively engaged and feed them with a hearty breakfast to kick-start their day,
Before I leave you to bemoan the official end of the Christmas period, I have a few important thank you messages.  Firstly, a big thank you to Mrs Farmer and the team in the kitchen for their wonderful Christmas dinner before the holidays – it was delicious and, as Mrs Thorne put it, a big success.  We managed to serve the children in record time I believe!  I'd also like to thank Mrs Thorne and Mrs Harris for their part in setting up the tables.  We had a wonderful festive programme of entertainment in the last week of term and so I'd like to congratulate Ms Challinor, Mrs Smith, Mrs Abbott, Mrs Jones, Mrs Mailer, Mrs Brace and lastly Mrs Harris for their part in it.  Finally, thank you to all parents for their support and, in the case of our nativity, embracing the change of venue.  Change can be difficult to get used to but we've had so many positive comments about our decision to use the church this year – despite there only being one toilet!
Finally, a Christmas present of a different kind was given to our much loved Mrs Christie in the last week of term.  We are pleased to now be able to announce the news of her new arrival, a baby girl weighing in at a healthy 6lbs.  All of our team were delighted once we heard the news and we are so glad to be able to share it with you.  We'd like to wish Mrs Christie and her husband many congratulations and offer them the best of luck for what parenthood brings.
Have a good first week back – remember school starts at 8:55 am prompt – don't forget to set that alarm.
This week's Blog Box Question: In what month did we purchase the new reading books last term?