Happy New Year to you all.  I hope you have all had a fabulous time off with your family and friends over Christmas and you are fully refreshed for the term ahead.  It seemed really strange to come back into school on Tuesday last week with the Christmas decorations still up.  Usually, we return to school a little later into January!  However, the sooner we are back, the sooner we get back into routine. It was great to see all of the children once again.
I'd like to start by officially welcoming Mrs Bains into our school (our new teacher for the Brilliant Badgers.)  We are really pleased to have her on-board and I know that her expertise will be hugely beneficial to our school as it moves forward.  Thank you to the Badgers for helping her out this week, by showing her where everything is! It can be quite daunting to start a new school, especially mid-way through a school year.  However, the transition arrangements which happened before Christmas have really helped ensure that there has been a smooth handover from Miss Popple.
I have been really impressed with the attitudes on display in classrooms this week – there has been a very calm atmosphere in school and it has been great to see you all focused.  You also looked really smart too! Santa had obviously been very busy delivering new rucksacks, coats, scarves and hats as well as new school shoes!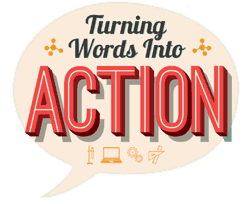 In collective worship on Wednesday last week, we all chatted about how we can have a good start to the new year and what we could do to make our school vision a continued reality. moving forward.  After all, our school vision isn't just about a fancy window in reception or a few random words – it has to mean something – how we act, what we do, and what we say.  Everybody has to be part of this and work together to make it a reality. We all have a responsibility to make it happen. Teachers, lunchtime staff, children, parents and governors. Sophie from the Wise Owls said that it was important that we looked the part – tucking our shirts in, making sure that our ties are firmly in place and having the correct school uniform.  I would concur with this very much – how we present ourselves can have a big impact on our work ethic and our mind-set at times!  I particularly liked Owen's suggestion that we should be exceeding our limits and not be afraid to keep pushing ourselves, regularly setting ourselves challenges.  Mrs Thorne tells me also, that some children had already done two days of reading for this week and recorded it into their home-learning diaries before they returned on Wednesday.  Home-learning really helps you to practice those vital skills needed for our future life but also to support you with the work that our teachers ask of us in class.
I am hoping that our Ministers for Reading, Edward and Ruby (Brilliant Badgers) will be able to help us by writing a nice letter to a local author over the next few weeks.  Mrs Christie has given me a useful contact!
I had some good discussions with your teachers this week, talking about the progress that you are all making in reading, writing and maths.  Remember, that this is one of our main jobs in school – to check how you are getting on with your learning and help you if we feel you need it.  This term, some of you will be working with your teachers during collective worship, going over some of the things that you found tricky last term – closing some of those gaps.  If you are in Year 6, Mrs Weston and Mrs Brace will very shortly be starting the revision period for SATS.  I was really pleased to hear that you had all improved your scores on the practice papers that you undertook before Christmas. Keep up the good work Wise Owls!
We had a very exciting delivery on Friday morning last week when a new school projector and sound system was fitted in the school hall.  This new system will mean that we can show video clips and play music in the school hall much more loudly and also much more effectively.  It will also mean that the hall can be used as an additional teaching area at certain times of the school day.  I gave the Y6 assembly monitors a little tutorial on Friday – Keona and Rosie were most impressed.
It was lovely to be visited by Miss Forrest last Friday and of course, by baby Florence. It was her first official visit to our school and she enjoyed having lots of cuddles around school.   It sounds a bit cliche but baby Flori has grown so much since she joined us for our school Christmas Fayre. Oliver in Wise Owls, was simply mesmorised by her!  Miss Forrest and Florence are both doing really well and we looked forward to seeing them in the very near future!
There was a wonderful sound coming from the hall on Thursday this week, when Key Stage 2 came together to go over the Young Voices songs in preparation for this week's concert at the LG Arena.  This is the fifth year that we have took part in this, the children look forward to it every year. It is usually a big awe and wonder moment on the night of the concert, when the lights are switched off and the whole arena descends into darkness, except for the torchlights of the children. Just a few notices about this Thursday:
The children will need a packed lunch as they will have their tea at the arena, prior to the concert starting
We will leave school at 12:30pm and make our way to the arena. Mrs Bains, Ms Challinor, Mrs Weston, Mrs Brace and myself are all attending this year.
Any Key Stage 2 children who are not taking part will be taught in school during the afternoon and will need to be picked up at the usual time of 3:15pm
After the concert, we usually return to school around 10:30pm and assemble in the school hall, so you we can safely handover your child. We will not hand any children over to parents at the side of the coach in Elmslea Avenue.  Please come into the school hall to collect your child.
A text message will be sent to parents when we are on our way back to school and about 15 minutes away.
On Friday, those children who have taken part in Young Voices, will be allowed to come into school later (by 10:30 am) without it counting as a lateness. This is not compulsory but it may be appropriate due to the late night finish.
Also this week, we are going to re-opening our school library.  Over the last year or so, usage of our school library has not been as high as we'd like.  The art of reading is very much the gateway to the world around us. By simply not keeping up with the reading, which usually happens once children have learnt to read independently for themselves, written and spoken vocabulary becomes limited and their understanding of information suffers.  From next week, Mrs Billings will be putting her librarian hat on after lunch and the children will be able to sign out another book to read at home, in addition to their reading book.  It is perfectly okay for you to have a book to read for pleasure and then another book to develop your reading in the first place.  Remember to choose your book wisely and to never judge a book by its cover!
Did you know – last week there were 94 minutes of lost learning time?  You will all be aware that we have been trying to improve the amount of lateness over recent months, especially given that we know it has a detrimental impact on  your learning and also on your ability to build relationships and start each day off on the right foot!  Parents, please come and talk to us if lateness is becoming a persistent thing for you – we may be able to help.  We want to work with you in your child's best interests. Otherwise, please do your best to arrive at school in plenty of time before the school bell goes at 8:55 am.
Whilst lateness at the start of the day can be damaging,  lateness at the end of the day can be so too. We appreciate that at times, lateness can be unavoidable and it is really helpful when we receive timely communication from parents if they are going to be late picking up their child.  However, it is also the case, owing to meetings and other school events, that teaching staff are not always available to supervise children in the event that they are late being picked up.  As a school, we have duty of care to ensure that your child is supervised at all times whilst in the building.  Please be aware that in such cases, your child may have to be put into one of our clubs until somebody arrives for them and regrettably, we may have to charge you the cost of the club for that occasion.
Before I leave you I'd just like to announce the winners of this week's Smithy Awards.
A big well done to the Wise Owls who had the best attendance last week with a fantastic 99.6%.
The class of the week, for a calm start to the new year, were the Funky Foxes
The Brilliant Badgers won the Smithy Award for being the best with their home-learning.
Have a good week everybody – P.E.A.C.E be with you!
This week's Blog Box question: Who is taking on the role of school librarian next week?