Not a day goes by when I fail to reflect upon just how far we've come as a school, and the impact of all that we do and all that we promote around school has on our children.  The truth is, it's been a testing term – full of manoeuvres, and full of 'tweeks' to our safety measures.  To repeat a phrase from our Chair of Governors, Mr Evans, we have needed to be agile and respond to the ever-changing situation.  However, we have done it!  We have continued to ensure that our school is a safe environment for everybody and I personally thank all of you for the co-operation and patience you have shown.  I also wish to pay tribute to our hardworking staff team, for the way how they have ably supported all children back into normal school routines over the past 8 weeks – they have really worked their socks off!
There was much anxiety about coming back to school from children and parents; along with the usual dose of excitement too.  I know that for many children, getting back into the habit of normal lessons was a tall order to begin with.  Mrs Smith noted that the Key Stage 1 children had shorter concentration spans in lessons last term and the extra breaktimes that we put in certainly helped them to settle in better. Re-forming previous relationships with others was a key challenge for some children too – after such a long time away from the classroom environment, where attention needs to be equally apportioned to all pupils.  Our timetable changes, ensuring that circle time and daily PSHE happened, has really helped some children in this area over the last 8 weeks!  Finally, a substantial amount of time has been invested into communicating with families and signposting them for external support this term.  Communication is always important and it is one of those things that always impacts on anxiety levels – for the good and the bad. As a school, we always pride ourselves on just how much interaction that we have with our families – how we know every parent and their individual circumstances, how we know the names of younger siblings and how we have an open dialogue at all times. Every morning and evening spent on the school gate for me, Mrs Weston and Mrs Cresswell is time well spent; to interact with you and understand how things are going, to offer reassurance and put your mind at rest, and to answer any questions or queries you may have.   Aside from the cheerful 'good morning' face to face conversations that we had with you all last term,  I have some interesting facts for you below and this just underlines our commitment to families in spades:
Last term alone, a total of 267 individual phone call conversations were had with individual parents about their children – whether it was from a class teacher, Mrs Cresswell, Mrs Smith (Our SENCO) or from myself. The calls were about remote learning, well-being checks to children at home, support in accessing a COVID-19 test, queries about learning in the classroom or 'struggles' that children had, or how additional support could be accessed for their child or family.
We successfully managed to acquire some additional funding for 2 pupils on our SEND register so they could receive some extra help in school.
We made 5 new referrals to our Early Help Service, ranging from supporting behaviour at home, mental health support, counselling for home adults, support for separation anxiety and supporting the health of pupils.
We took part in one Attendance Panel Support Meeting, liaised with Social Services in the form of one PEP meeting and held one Child In Need Meeting.
We really are a school that puts families first, and I am passionate about this area of work. It has been this element of our school ethos and vision that has improved so dramatically over the last few years.  At this time, more than ever, there is a pressing need for a safe, close-knit and caring environment so that children have the right diet to flourish.  Having the word, 'compassion; as part of our school vision really does mean something!
Compassion doesn't just exist within our own school community however, we also try to look outwardly and support people who are not part of the 'Coton Cause.'  Our Wear Yellow Day, in support of the Young Minds Mental Health Charity was a roaring success a few weeks ago!  Indeed we managed to raise a total of well over £100 for such a worthy cause.  Well done to everybody for taking part!
Aside from 'compassion', we also talk a great deal about 'enjoyment' around school.  I was thrilled with just how well our Welcome Week went at the start of last term and Miss Gibbons has been busy collating all of your feedback.  Thank you for the comments you made, they will go a long way to help shape what we do next year.  A few parents remarked upon just how effortless if was, to get their children to school in those crucial few first days back – because we weren't doing formal lessons.  The class shields that were completed as part of the week are now proudly displayed in our school hall, alongside lots of really excellent writing.  Miss Bains' children had great fun making their own beer barrels and pretending to be Coopers for the day.  Mrs Weston's Miners learned just how hard life was down the pits in the 1970s also.  In Key Stage 1, the Farmers went fruit picking as there were quite a few apples growing on the trees near the playground.  Welcome Week was a huge success and we are already planning how we may replicate this next year, and also how we may extend the learning that took place into our World of Work Week, later this year.
I challenged many of your teachers this term, by introducing them to the concept of a virtual collective worship. A few staff members have 'persevered' with this – Mrs Mailer in particular – and I am really proud of them for not giving up, despite the technical challenges.  Every Friday, I have completed our Special Mentions Assembly live on Microsoft Teams.  It has really developed as the term has progressed and all classes are now used to seeing my face on the big screen in their classroom.  We successfully managed the Golden Dove Awards on TEAMS at the end of term also, some parents joined us for this and it seemed to go well.  As we move into next term, I will be raising the expectation a little and trying to ensure that more of our collective worship is done online. It also means that any children who are isolating at home can still join us!
As regards our Remote Learning Strategy – thank you also!  This went out at the end of term and I cannot tell you just how much thought and how much time and discussion has gone into getting this right.  Hopefully, your child will never need to use the Remote Learning Packs that we have put together but they are all there and ready for the worst case scenario. Next term, we will be hosting a few more remote learning trial events after school, where the teachers will teach a very short 10-15 minute session using Microsoft TEAMS.  This serves two purposes – firstly, it enables all parents to try and log on for the first time and to report any potential technical challenges, and secondly, it supports the children and teachers to know how the remote lessons will actually work. Keep an eye on the 'General Announcements' for dates. As I mentioned at the virtual parent session last Friday, our Remote Learning Pack is part of our 'Catch-Up' initiative also.  The children can use it to complete additional work from home – extra pracitce at the end of each week based on what they've been doing in school (provided that it is only doing activities from weeks preceding the week commencing that we are on!!!! They must not do the work that is planned for any future weeks as this will be needed in the event of an isolation from school)
Next term, aside from managing the ever-changing COVID-19 situation, we will be focusing on our school improvement agenda much more.  I will be visiting classrooms and checking in on the attainment of the children more frequently, now that they are settled.  Last term, Mrs Weston produced some really interesting data for me, using the baseline testing that took place throughout September and comparing it to the attainment levels of the children pre-lockdown.  When I am visiting classrooms, I will be keeping a close eye on those children who, from the data, appear to have 'fallen back' a little after such a while out of school last year. Myself and the team will be thinking about which children require some additional support to catch-up.  It has been very well documented that schools have been assigned some funding to mitigate for lost learning time and also for the emotional impact that the lockdown period has had on the children. We are looking at a raft of measures such as; a school nurture group, small group extra tuition and specialist pastoral support for children. The teachers and I have been closely monitoring all children behind the scenes for the last 8 weeks – names for extra support have been put forward by the teachers themselves and we will be triangulating this with the attainment data that we have captured.
On the subject of attainment – I wish to congratulate all of our Year 6 pupils!  Mrs Weston and I are thrilled with just how well you performed in your Mock SATS Week before the holidays.  Since September, you have all been working hard in class, and at home on our new SATS Companion software! Again, we purchased this on the back of COVID-19 and many of you used it over the summer holidays in order to get a head start on the Y6 curriculum.  I am told that Henry, Ruby and Archie have really shone whilst using SATS Companion at home and it really shows!  Let's keep up this hard work – we are all incredibly proud of you!
On the subject of learning at home (NOT to be confused with Remote Learning), I wish to clarify our plans for the recommencement of formal home learning in a few weeks time.  I know that for some families, there was a little confusion as to why we had temporarily suspended the setting of formal homework in September – with the exception of TT Rockstars, reading, work on phonics for Y2 and Y6 SATS Companion activities. I am aware that this harboured a perception that we were not robustly supporting the COVID-19 recovery effort enough.  As we mentioned then, we have been focusing all of our efforts on getting the children back into school safely and making sure that we carry out thorough assessments of where the children are at in terms of their attainment before making any decision on this year's plan for homework.  We also wanted to prioritise the well-being of pupils in the first instance – a long day at school was enough for many children to begin with!  We believe that this was a sensible approach as many of our decisions regarding homework are taken based upon the needs of our children each year and what we need to focus on as a whole school.  I can confirm that we will issue an updated Home Learning Booklet and Policy midway through the next half-term and this will outline our expectations for homework moving forward.  There will very much be, a graduated increase in expectation through to the end of the next half-term regarding homework, with the aim that full home learning expectations be enforced from January.  This includes signposting children to our lunchtime homework club if work is not completed.  We'll be in touch in the coming days and weeks about this when we have everything all set up for you.
Also next term, both Miss Knowles and Miss Bains are going to be really busy driving two key improvement activities for us in school – alongside two very important weeks on the school calendar – Well Being Week & Multi Faith Week. Miss Bains will be working with the staff team (and children) to improve the effectiveness of collective worship and Christian Life in school. Miss Bains has a fabulous reflection space in her classroom and we want to make sure that we build in similar approaches throughout the whole school.  We also want to consider how we can continue to make our collective worship successful, despite the restrictions placed on us with social distancing and health and safety. Miss Knowles is going to be our Mental Health Champion in school and lead our Brilliant School's initiative.  I mentioned Brilliant Schools at my 'Share a Brew Meeting' with parents in September, it will support all of our children, our parents and also our staff with their levels of resilience.  As COVID-19 has proven, you can't control what life will throw at you but you can control how you respond to it!  Brilliant Schools will give a toolbox of strategies to help children cope, and in turn flourish with their learning!
Mrs Smith is going to be focusing on two key elements for our school next half term.  Firstly, reading books!  I am aware that there has been a few 'wobbles' concerning the reading level that children are demonstrating post lockdown and this has meant that lower reading bands have been issued to children, compared to what had been issued to them before. The staff have chatted long and hard about this.  We MUST keep the children interested in reading, it is such an important skill and one that they need to practise continually.  I have allocated some additional funding for Mrs Smith to spend on new books in school and suggested that we buy some high interest, lower band books. One scheme which I know to be incredibly popular for reluctant readers is the Project X series!   This will mean that children don't get bored if they are needing to be held at a different level, albeit temporarily, and we can move away from some of the standard titles found in most schools.  Also on reading, Mrs Smith and I have chatted about putting on another reading workshop for parents – so we can reaffirm the skills involved with reading.  This is a common area of focus for children in lower – mid Key Stage 2, where the emphasis shifts from decoding words accurately, using expression and 'barking at print' to actually answering questions about what has been read and understanding it much more without prompting.  I think that all teachers will lament a disconnect between how a child's reading is sometimes measured in the home environment and how we measure it in school – it is such a complex area with many hidden parts to it.  We will endeavour to issue more guidance to you in the future.
The second thing that I have asked Mrs Smith to look into this term, is our communication with and support for parents of children on our SEND register.  If you are a parent who has a child on the SEND register, it can be quite an anxious period for you at the minute.  All children are clearly getting back into the school routines and familiarising themselves with the curriculum once again but if you have a child who struggles with aspects of their learning normally, this is especially difficult.  We are liaising with outside agencies daily and trying to access additional support where we can.  Obviously, given the pandemic, outside agencies are incredibly stretched at present and additional support can take a bit longer in arriving than normal. This is incredibly frustrating for everybody concerned and it involves quite a bit of 'chasing'. We want all parents to be fully reassured that we are doing everything that we can behind the scenes and we are here for them if they need to off-load any concerns or if they need a bit of guidance for outside of school.  We care passionately and we will do all that we can to build on the good work that was started by Mrs Butler, before she went on Maternity Leave. Mrs Smith will keep in touch with you.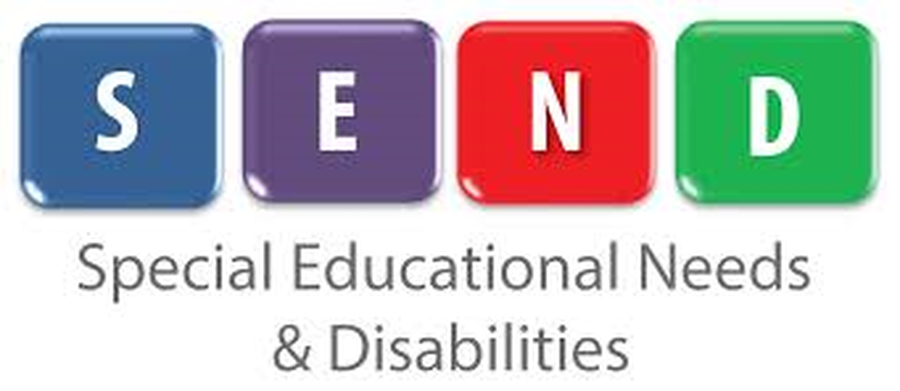 Mrs Weston will be having another look our the class PSHE scrapbooks next term too.  With so much being taught in PSHE, it is really important that we look at the impact this is having on the children around school and how this is helping them to cope with the current situation.  One area of focus for this term will be reaffirming the work we have done on Anti-Bullying.  Anti-Bullying Day is coming up soon and we will put together a few interesting things to mark the event.  Please remember the Anti-Bullying Charter that is displayed in all classrooms.  In school, we regard bullying as 'several times on purpose' and it is not to be mistaken for the occasional rough game of footie or being overly competitive in a game.  'Bullying' is simply unacceptable but it can sometimes be a term that is banded it about quite freely, causing much anxiety and worry.  We'll keep you posted on our plans for this work next term.
Before I leave you for the rest of your half-term, I have a few messages for you all below.
Keep an eye on your personal email  inboxes next week as we issue your child with an initial report, prior to the first parents' evening of the new school year.  The initial report will feature a series of grades linked to your child's general demeanour in class and how they have settled.  We will be offering telephone appointments to parents from the week after next, to those who request them. These will take place over the next 2/3 weeks and you will have an opportunity to request one upon receipt of your child's report.
Half Term Pumpkin Competition – Please remember that the FTPA are holding a competition for the best pumpkin carving over the holidays and also into next week. I believe that there are a shortage of pumpkins at present, so if you want to draw a design that will suffice also.  It costs £1 to enter and entries should we brought into school (with £1 in an envelope) on Friday 6th November. There will be a winner announced in each year group
Social Distanced Prospective Parent Tours (2021 INTAKE) – It is that time of the year when we look to welcome interested parents and carers who wish their children to join us next year.  Our EYFS 2021 Intake tours will take place on the following dates – 24th November and 26th November, after school. Please visit our Facebook site to book your timeslot.
Learning Passports – For children who are on our SEND register, the latest termly Learning Passports will be sent home on the first Friday of the new term.  We'd encourage all parents to read these and fill in the parent sheet attached.  These passports outline what the school is offering to do in support of every individual child this term.
INSET DAY – Monday 2nd November.  Don't forget that the children return on Tuesday 3rd November, as Monday is an INSET Day.  Our staff team will be undergoing their Youth Mental Health First Aid Qualification – to support children with depression, eating disorders, anxiety etc
Finally, I wish to congratulate both Miss Lester and Miss Dennis on a superb first term as part of the Coton Team.  Both ladies have really enhanced what we offer the children and provided us with much needed capacity in quite a few areas of our school. The children absolutely love working with you both – I particularly enjoyed the dressing up  Superhero WOW Day that you involved yourself in Miss Dennis!  And Miss Lester, I have really enjoyed seeing you teach Geography, when I walk through during the afternoons! Miss Dennis wished to mention a school holiday offer that is being provided by the staff at the Bubble Inn – Coton in the Elms, in support of those families who need help with hot meals over the half-term period. Check out the offer on their website.
See you Tuesday! P.E.A.C.E. be with you!