Well – what a June we are having! Rain, rain and more rain!  Our annual Sports Day had to be cancelled this week due to the downpour but we are not going to let it move us off course.  Showers come and go but we have two choices – we can wait for the showers to pass or we can learn to dance in the rain!  This is very much my theme for this week's blog.
There is always so much to do at this time of year. All of our energies are put into finishing the school year with a 'bang' but some of us also have our heads firmly turned to the new school year, with lots to get ready in order to hit the ground running in September. At present, there are a number of things in our in-tray.  We have the usual festivities to look forward to such as our rescheduled Sports Day on Thursday 27th June, the Year 6 Leavers' Service and our Key Stage 2 production of 'Annie' at the Brewhouse Arts Centre. We also have our inaugural World of Work Week planned in, starting Monday 24th June, to get enthusiastic about. Let's not forget our FPTA Summer Fayre too – on Friday 28th June at 6 pm.  At busy times like this, we sometimes forget just why we do all these events.  The key reason – because it benefits our children and as a 'Good' school, we want to offer our children so much more than what is set out in the National Curriculum. It is very much about 'awe and wonder' and 'enjoyment' – an essential part of the diet we strive to provide and what it says on the door!
On the subject of World of Work Week, I am thrilled with what we've got planned. I'd like to say a huge thank you to those people who have been integral to the planning of this (you know who you are); some excellent ideas and it is great to have so many people coming forward to volunteer and make a difference.  As a small school, it can be quite easy to get caught up in a 'village bubble' and only look as far as what is immediately in front of us or to get stuck into a mind-set of what has gone before. World of Work Week is about inspiring our children to think beyond that.  It is about the children taking time to consider what role they would like to play in our wider society as they grow older. It is about the children understanding the value of what they learn in school and how this connects with what comes next.  Crucially, it is about harnessing aspiration and ambition.  I have wanted to be a teacher ever since the tender age of 8 years!  This burning ambition drove me to work hard, overcome the hurdles and navigate my way through. And yes, there were times when it wasn't easy but hard work and tenacity pays off- where there is 'will', there is a way.
A few parents have asked about the Monday of World of Work Week – 24th June.  I would like to confirm that this is in fact a 'dress-up' day, but one with a difference.  We will be asking the children to come dressed up as the role that they wish to pursue in the future.  It may be the role Nurse or a mad-scientist, maybe a mechanic or an electrician, how about a High Court Judge or a firefighter.  Maybe a Headteacher – Mr. Smith mark 2?  Whatever it is, we hope it will make the children think.  Even if they change their ambition, and they quite possibly could, there is no harm in the children taking the time to consider this from a young age.  Please don't feel that you need to shelve out a great expense either – it could be that you borrow actual overalls and uniforms from people you know or you ask companies to lend or donate.
I am so excited about how our Key Stage 2 production is progressing at present.  I'd like to pay tribute to all of the children who have a part as a Servant/New Yorker.  This past week, they were learning one of their first bits and they picked it up really really quickly. As your Headteacher, when I stand back and watch them, it fills me with enormous pride.  Mrs Cresswell put a really useful post out last week, outlining the benefits of what this performance opportunity brings for our children. With every passing year, the children are getting more confident, having a greater level of independence and adopting greater listening skills.  I'd also like to thank those children who have lines to learn.  Slowly but surely, the books are being put down and the characters are coming across. Don't forget to order your child's commemorative t-shirt and also your tickets!  They usually sell out really really quickly!  For those Key Stage 1 parents and children who wish to come and see it, we will be putting the tickets on general sale from Monday 1st July.  Those of you who saw 'Oliver' last year, know just what to expect.  'Awe and Wonder' and 'Enjoyment' at its very best.
Plans for our Summer Fayre are well underway too!  You may have noticed that Oban's Mummy and Dorothy's Mummy have been hard at work, setting up a new FPTA display board in the entrance to reception.  Keep your eyes on this and have a look every now and then.  It will be really useful for you to see what is planned, but also for you to see just how much money is raised throughout the year. The FPTA have kindly asked for some helpful donations which can be used for our tombola too. Having donations really helps to maximise the amount we can raise for the children. We'd kindly ask that you can send in any donations on Monday 24th June, this will give the FPTA team time to sort through them. In order to ensure that we have a good mix, please see the list of desirable items:
Ladybirds – adult tombola prizes
Dragonflies- adult tombola prizes
Caterpillars- child tombola prizes
Bees – bottles
I was super proud of our Year 1 children this week.  They took part in the National Phonics Screening Check and they really excelled.  It is worth taking a step back and considering just how much time and effort has gone into preparing our children for this, and also into supporting them. The attendance at our Prepare Aware sessions this year was excellent and the after-school workshops for children and adults were also well attended.  We are just waiting for the official pass mark to be released nationally but if it stays the same as the last few years, once again our levels of attainment should be favourable in comparison to the national average. Standards are rising!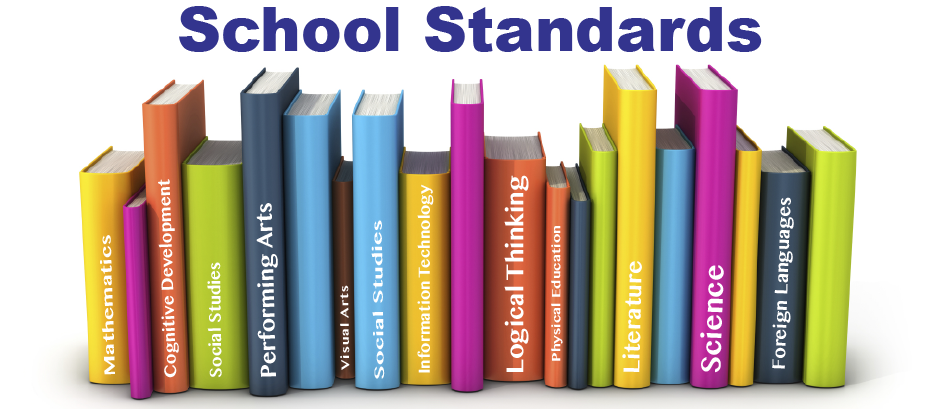 I have seen many examples of brilliant writing around school this week.  Firstly, both the Busy Bees and the Curious Caterpillars were mastering the art of non-chronological report writing. Then Miss Newton and her Year 1 children showed me some more amazing sentence work.  A huge well done to Logan and also to Ali!  When I took Mrs Potter (our Senior School Improvement Partner) around school on Tuesday, she could sense a real 'step-up' in the standards being achieved in writing for Key Stage 2. Mrs Potter hasn't visited us for about 12 months but she remarked that all of the hard work and focus at the lower end of our school, to secure firm foundations, was starting to pay off. Equally, there is great consistency to the teaching over time in Key Stage 2, which is impacting on standards also. Again, it is a real pleasure for me, as Headteacher, to see the impact of our 'excellence' agenda.  No one school is perfect and there are always things which can be improved. When we sit back on our laurels, this is where it becomes dangerous. Make no bones about it, we still have a journey to travel, but the hard work of the last few years is paying off. Thank you staff, thank you parents, and well done children!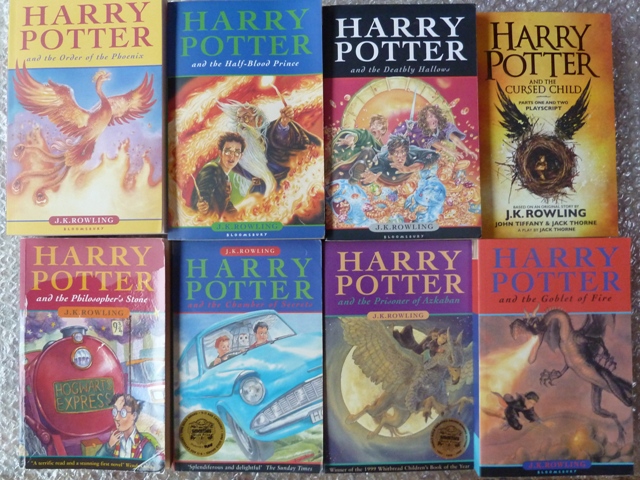 I'd like to thank Mrs Thorne for her donation of Harry Potter books this past week.  Harry Potter is still an incredibly popular series that our children love to read.  As a small school, donations like this go a long way.  It was been well documented at length in the media over recent months, that all schools are facing tighter budgets and cuts to their funding. As a small school, funding can be essential to what we offer.  This is why we have to think creatively and 'outside of the box' in school at times.  Money isn't the only thing that makes a school successful!  Money goes a long way but I am great believer in those human qualities that make an even greater difference. As a child, I was brought up to believe that anything is possible, provided you are prepared to 'put in a shift' and make it happen.  'Hurdles' are there to be overcome and sometimes some creative thinking is required.  Qualities such as resilience, tenacity and imagination go along way. I am proud that our team regularly go the extra mile, often beyond the call of duty, in the best interests of every individual child. As Headteacher, this is the school I am proud to lead.  As I mentioned earlier, nothing will 'rain on our parade' to make a difference!
Speaking of going beyond the call of duty, I'd like to pay tribute to our Year 6 team, Mrs Weston and Mrs Brace.  They are due to take our children to Beau Manor residential centre on Wednesday this week. I hope that the children are ready for a few days away.  One word of advice for parents; let the children pack their own bag!  You'd be surprised at just how many children don't know what has been packed or where anything is when they arrive.  Again, we all must take a step back and think about why this is offered to our children – we want our children to have good levels of independence as they leave us.  And dare we mentioned that word – 'fun!'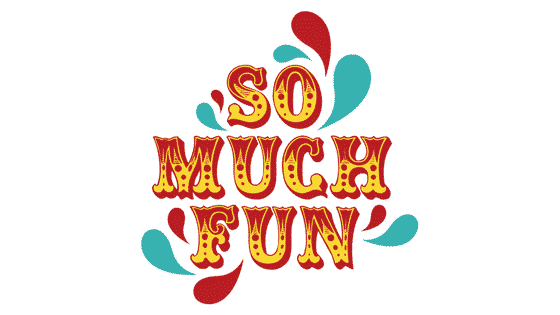 It is a real shame that so many sporting competitions have had to be cancelled due to the weather over recent weeks.  Mrs Mailer had worked incredibly hard, getting our children ready to take part in the annual Dance in the Forest event, only for it to be called off.  The KS1 football event at Melbourne was another casualty of the weather last week also.  Let's hope that the rescheduled dates are compatible with everything else that we have planned in school.
I'd like to take this time to pay tribute to Mrs Farmer and the lovely ladies in the kitchen, for yet again making our Father's Day Lunch a success this past Wednesday.  We had over 50 additional adults attending and I hope you all managed to see the pictures on our web alert or Facebook.  Equally, thank you to the ladies of the FPTA, for preparing the special Father's Day Gift Shop once again.  I hope that all of our Dads are tucking into their treats this afternoon!
Don't forget, this week we have a class assembly taking place in church.  It is the turn of those Learning Ladybirds.  This takes place on Friday afternoon from 2:30 pm.  Parents of Ladybirds will have reserved seating at the front but other parents are welcome to attend too.  Again, this will be a great chance for our younger children to showcase just how far they have come this year.  Miss Newton and Mrs Mailer have been working really hard to get things organised, especially around the Foundation Moderation which took place. We hope to see you there!
Before I leave you to enjoy the remaining hours of your Sunday.  Last week's Special Mentions are awarded to:
Poppy (Ladybirds) – For such amazing sentence work!
Zac (Ladybirds) – For such improvement in his handwriting and careful thought about his sentences
Thomas (Dragonflies) – For being a wonderful child to have in the class all of the time.  Always the first to help others – adults and children
Harrison (Dragonflies) – For working hard in maths to improve his scores in 'Clic It' and 'Learn it.'
Hollie (Caterpillars) – For some really good ideas and thoughtful contributions in class
Ava (Caterpillars) – For always being kind and considerate.  No mater who it is or what it is – she is always there to help others
Olivia (Bees) – For super measuring and drawing of angles
Georgia (Bees) – For always working hard and performing to her best
The class of the week were the Curious Caterpillars – they had the most stars given to them. Miss Bains will be really pleased that you are leading the way once again! I must say – your classroom is always sounding and looking great whenever I pay you a visit. I'd also like to say well done to those Dazzling Dragonflies – 97.87% attendance!  Dragonflies are our most enthusiastic class and boy does it show!
Finally, just a few reminders.
We are having a number of children arriving late at present.  We do understand that getting to school on time is a challenge, especially if you are having to leave earlier than normal because of the distance.  We know that traffic plays a part too on occasions, as do younger siblings.  However, getting to school on time is so important and a key responsibility. From a safeguarding perspective, it is also imperative that all parents sign their children in when they are late.  Thank you to those people who do this. Last week, not all, but some children who were late, were not signed in by their parents.  These were also parents who have been part our school community for a while and who therefore hold a good understanding of our systems and procedures. It is not the responsibility of the office staff to do this and it can be quite embarrassing for the children, if they don't have an adult present to do this.  If you drop your child off and the blue gates are closed, please park up and come to the office.
Should you have a query or question, please remember that we do have a graduated response set up to ensure that you get an answer as quickly as possible. At this busy time of year, we really want to continue being as approachable as we can and we want to be around to set the record straight if you are unsure! Please remember that the first port of call is always the class teacher. This is because they are often able to shed more light on a situation, or they have more knowledge of a situation at first hand. Mrs Weston and myself are always on hand to pick up any issues if they continue thereafter. It is important that communication continues, even at this 'business end' of the year.
Thank you to Emma and Brett for the wonderful planters which are on display on the walk-up to our reception.  It is great to see flowers at this time of year, and with all this rain, we won't forget to water them either!  On behalf of all connected with our school – a big thank you!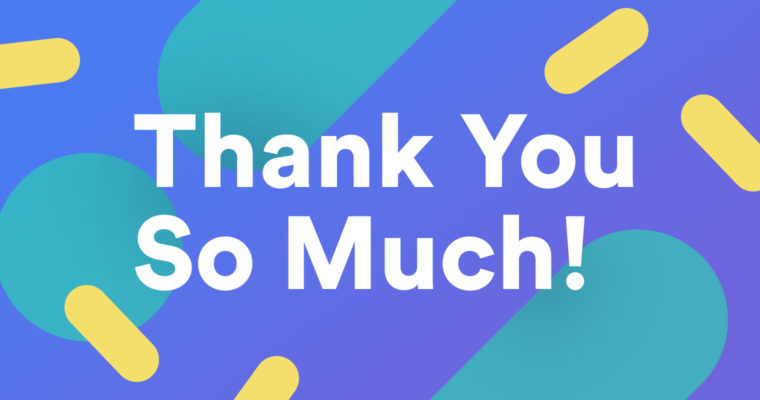 This week's blog box question is: How old was Mr. Smith when he first wanted to become a teacher?
See you Monday!