This week in Collective Worship, as part of our tribute to Black History Month, I told the children a story about a courageous lady called Rosa Parks.  Rosa Parks stood up for equal rights in America at a time where there was real hatred and great inequality, where racism was rife and where your seat on a bus journey was determined by the colour of your skin.  Society has moved on a great deal since then, but unfortunately, in some parts of the world – this type of ill-treatment still exists.  Whilst we all hold on to the hope that our future world will be completely rid of this type of injustice, we all have an active part to play in promoting what Rosa taught us. The truth is, Rosa was a lone voice and she dared to 'stand out from the crowd' and she was not being afraid to express views which were different to some others at the time. A real champion and an inspiration to us all! Daring to be different is the theme for this week's blog.
We believe that every child is a unique individual in our school and every single child has their own special personality which makes them stand out from the crowd. At this week's parent consultation meetings, it was about acknowledging this fact and celebrating everything that your child brings to our school.  We hope you found the meetings useful, especially as we are now 6 weeks into the new school year.  The Autumn term is always a time when children slowly adapt to being in a new class or they adjust to new year group expectations.  I am really pleased with how all children have risen to the 'new school year' challenge over the last few weeks and it has been a pleasure to work with all parents in this transition period.  Thank you to all parents who attended last Tuesday or Wednesday and a massive thank you to our staff team who stayed late into the evening on two successive nights.
On Tuesday this week, Mrs Weston and I visited the new John Taylor Free School and what an experience it was!  It was a real pleasure to be greeted by Charlie, Rosie and James and to have an 'access all areas' tour.  For me personally, as their Headteacher, the most pleasing thing was reflecting on just how much the three of them have really flourished and grown-up in such a short space of time.  Each of them looked so at ease and comfortable in their new surroundings and, most importantly, they hadn't reverted from their true unique personalities either – still acting and behaving in the exact way which we came to love when they were at our school.  Charlie was still his usual 'cheeky chappy' self – the life and soul of the party!  We saw Savannah (last year's school Prime Minister) with that ever-present infectious giggle and Alex with his usual bashful grin.  I was really proud of them! As the Librarian alluded in her conversation with Mrs Weston and myself, it looks like the children will stay true to themselves and maintain their youthful charm for many years to come. Well done Year 7 – never change – stay true to yourself!
On Wednesday this week, I took a new family around our school.  It was a real pleasure to meet Jenson and Blake and they will be officially joining the Coton family on Monday this week.  Blake will be joining the Learning Ladybirds and Jenson will be joining Ms Bains' Curious Caterpillars.  I know that you will all make them feel incredibly welcome – we are a compassionate school and I know I can count on you all to make them feel at home.  One thing that both boys were taken aback with was just how much physical space we have available in our school – we are so lucky to have so many areas in which learning can take place.
At the start of last week, we held our FPTA AGM meeting and it was really good to see a new team of people forming and many new faces willing to get involved.  If you couldn't make this week's meeting, there is still time to join in.  Even if you don't wish to hold a formal position on our FPTA, we need as many new hands to support events and take on tasks.  You can sign up for as much or as little as you are able to manage.  Please speak to either Oban's Mum, Isabella's Mum, Dorothy and Janey's Mum or Mrs Beer.  There were some really good ideas expressed about how we could raise even more money over the course of the year and I'd like to thank all of the parents who attended.  Last year, our FPTA funded coach travel for trips and this reduced costs for all parents. They also purchased some new stools for the computer suite, in addition to 8 new laptops.  Funding for schools has been in the media quite a bit over the last year and it is widely known that all schools are having to seek alternative ways to supplement their school budgets and what they can offer the children.  As a small school, our FPTA makes a massive contribution to all that we can offer and it ensures that our school continues to thrive and build on the improvements that we have already made.  If you wish to get involved, don't be shy – please come and speak to us.
I had a special knock at my door on Friday morning this week.  I do love getting special visitors!  It was Riley and Maggie (Learning Ladybirds) who had been working really hard on their story writing!  Both of them were able to tell me what their story was about and I was really pleased with their use of finger spaces, capital letters and full stops.  There were lots of other children who impressed us this week and they were all awarded with a 'Special Mention' for their hard work:
Owen (Learning Ladybirds) – for fantastic progress, learning to write his name
Alfie (Learning Ladybirds) – for great sound work with Mrs Thorne
Reece (Dazzling Dragonflies) – for an exemplary attitude at all times and great behaviour
Amelia (Dazzling Dragonflies) – for fantastic ideas when writing stories, beautifully presented
Jeffrey (Curious Caterpillars) – for a positive attitude to everything
Chantelle (Curious Caterpillars) – for some super writing for Ms Bains
Felicity (Busy Bees) – for lovely presentation and pride in her work
Gracie G (Busy Bees) – for great maths progress on Friday when learning about BODMAS
I's also like to say well done to two other children.  Massive congratulations to Catherine (Curious Caterpillars) for being the latest child to obtain her pen license.  I know that Mrs Thorne and Ms Bains are keeping their expectations high and there is some great writing going on in their classroom.  Also, a big 'shout-out' to Archie (also Curious Caterpillars).  Mrs Mailer and Mrs Abbott will be pleased to hear that he has been selected to play for the Under 10s Derbyshire County Cricket Team this year.  This is a great achievement and I am so pleased that one of Coton's own is leading the way – who knows Archie, you could be the next Alastair cook!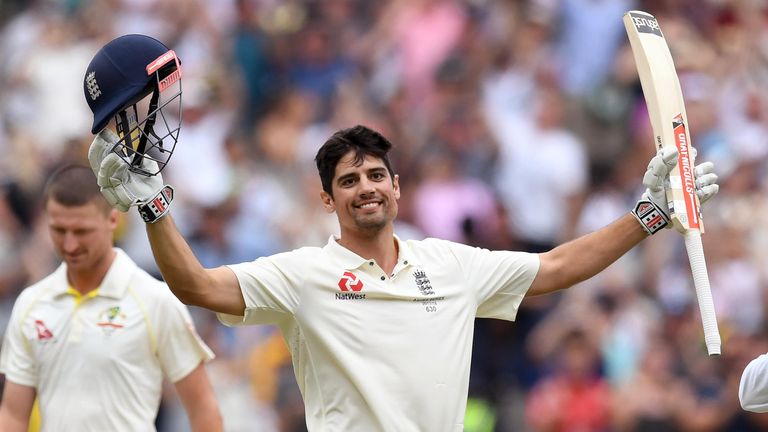 The class with the best attendance for this week was those Curious Caterpillars, with a fantastic 99.35%.  Caterpillars will be entitled to an extra 5 minutes of playtime when it is appropriate.  Thank also to the Dazzling Dragonflies for once again being the Class of the Week and obtaining the most stars!  It was a pretty close thing though!
On Monday this week, I am meeting parents to talk through the changes that we are making to our Special Educational Needs Provision.  Please note that your child does not need to be in receipt of additional support for you to attend this meeting.  Our newer provision is as much about the universal strategies that we can apply in the classroom for all children as it is about individualised support programmes.  I hope you'll be able to join us, from 2:30pm in the ICT Suite.
Don't forget to come 'suited and booted' for school photos on Friday morning. If you wish for group photos of siblings to be taken (including younger siblings not attending school yet) please bring them into school from around 8:40pm and stay with them until their photo has been taken.  Individual photos of every single child will be taken once all parents and non-school siblings have left; class teachers will escort their class to the hall at some point during the morning.  Smile for the birdy!
Year 5 and 6 go on their 2nd school trip on Thursday this week.  They are all going to Eyam, as part of their Geography learning.  I am sure that they'll have another great time and represent our school in the best light once again.
Can I thank both Matilda and Millie (Busy Bees) for their mature attitude on Friday afternoon this week.  Both girls came to the school office and I was really pleased with their manners and their grown-up attitude.  Thank you girls – I know Mrs Brace and Mrs Weston will be really proud to hear that you are living up the responsibilities of a Year 6 pupil.
Can I also thank every child who put an entry in the blog box this past week!  We had a grand total of 32 entries in the box – this is a Coton record!  Once again, our target was met with gusto!  Mrs Thorne and I have set a target for over 35 entries this coming week – I know we can do it.
Right, I'm off to plan my collective worship for tomorrow – I am going to be continuing my theme of Black History Month.  Don't forget to learn from the lessons of others!
This week's blog box question is: Which character did we learn about in Collective Worship last week?