Continuing my theme for last week's blog, last Monday in Collective Worship we took part in a spot of colour mixing.  I asked the children to predict what colour would be made if I tried to mix green and yellow.  It was quite interesting, there were a range of answers from the children,  Some thought blue, some orange and some thought we'd get pink believe it or not!  I really thought that it illustrated my point brilliantly; in times of change – not one single one of us is entirety sure how things will work out.  Sometimes, things can go just as we expect but more often that not – things work out differently and we are pleasantly surprised!  There were lots of examples for this over the past week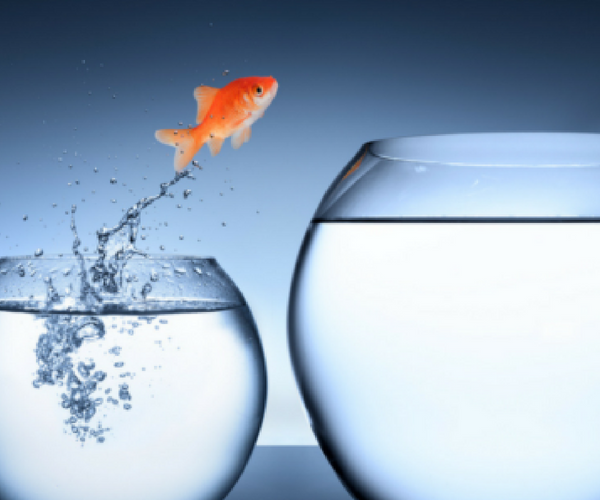 Firstly, many of our Year 6 cohort were feeling a little depleted at some points over the week as a few children were out on transition days at their new schools.  The overwhelming majority of our children are moving on to John Taylor Free School in September but there are some who are due to transition to John Taylor Academy also.  Although some children felt a little trepidation about what was in store for them before their visit and the change of scenery, they came back full of excitement having made lots and lots of new friends.  One child was amazed by the size of the library at their new school!  As we always tell the children; sometimes the worrying about something being different is often the worst bit…the actually reality is much easier. Sometimes a fresh beginning is good to keep us on our toes and keep complacency away!
Another preparation for 'change' this week was the start of our transition for children in Year 1 Ladybirds. The Year 1 children in Ladybirds joined the other Year 1 children for PE, Science, Grammar and also Friday's English and Maths lessons.  It went really smoothly and I have every faith that the children will adapt really easily to Year 2 next year, as a result of the next few weeks. I am going to be issuing a letter to all Year 1 Ladybird parents this week, outlining the transition arrangements for these children. Please check their book bags over the next few days.
On the subject of Year 1, myself and the team have been looking at the progress made by the children this year and we have seen some fantastic results. Firstly, in phonics. It was wonderful to have a special visitor knock on my door this past week in Maggie (Learning Ladybirds). She had improved her phonics score phenomenally over a short two week period and she has proven that she can do it when she puts her mind to it! Well done Maggie, you little superstar!   There has been some tremendous improvements in Year 1 writing since September also.  Other 'shout-outs' go to Logan, to Ali and also to Zac – these children came to visit my office  with good work also! You all know how much I love seeing good work!  I know that Miss Newton is exceptionally proud of all her children for just how much they have progressed in her class this year; lots of dedication and hard work has been put in by all.  Mrs Jones and Mrs Abbott are equally proud of the progress in Dazzling Dragonflies too!  There are some phenomenal pieces of writing to be proud of across the whole year group and I desperately need to order some more Headteacher Award stickers as a result!
Another example of 'change' can be illustrated from the special visit of Rev Libby Lane this past week – her official title now being the Bishop of Derby.  Did you know that Libby Lane was the first female Bishop appointed in this country after the rule changes of 2014?  Until then, Bishops were only allowed to be male!  I am sure this change was difficult for some to get their head around at first but, after seeing Rev Libby interact with our children on Wednesday afternoon, I am left with no doubt that this rule change was a positive one.  Rev Libby was able to share her personal journey in becoming a female Bishop and she was able to allude to some of the challenges that she had to overcome as an agent of change.  Thank you to all the children for the way how they conducted themselves and for their thought-provoking questions.  The Bishop specially selected our school as the first one to visit in Derbyshire and she knew that we achieved an 'Outstanding' judgement in our last inspection. Rev Libby presented us with a special plaque to commemorate the visit and we will put this on display in reception over the coming weeks – she wished to congratulate each and every one of us for making Coton a special place to be.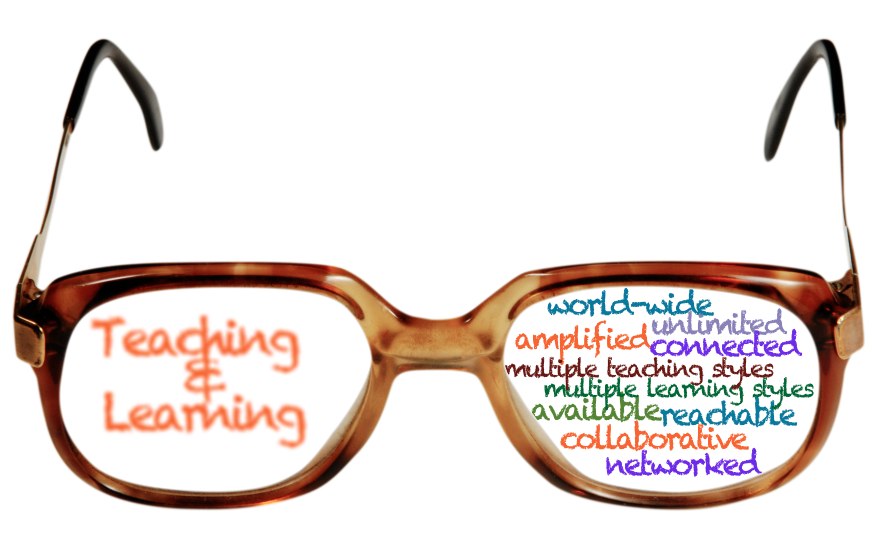 I was so thrilled to see lots and lots of home adults come into school this week for our Learning Lens workshops.  The feedback has been overwhelmingly positive and the atmosphere in school has been wonderful! I was really disappointed to miss the ice-creams that were handed out to Busy Bees on Friday, unfortunately I was on a conference call and I couldn't pop my head in to the session.  It is a shame that not one Y5/6 child saved me an ice-cream; i'll have words with them later! Mrs Weston tells me it went really well and many children were excited to have an adult there.  I loved seeing the houses that Ladybirds were making on Wednesday – what an excellent idea! We had some experts in the room clearly (not mentioning any names, Eleanor's Mum!) Miss Newton came up with the brilliant idea of testing all of the house constructions that were made in the classroom with a hairdryer – obviously trying to replicate the huff and puff of a big bad wolf! I was sorry that I missed this bit of the workshop.  Miss Bains got the paint out and it created a very therapeutic atmosphere in her classroom whilst Mrs Abbott's class did a science experiment surrounding materials and their properties.  They were trying to work out which material was best for Winnie the Pooh's umbrella.  Thank you all for attending and thank you staff for planning such excellent workshops. We will put some more dates on the calendar for the new school year!
It has been a real pleasure to see lots of focus on Science at the moment in school.  Miss Bains has worked hard to raise the importance of investigation skills in Science and also how the children capture their learning when doing experiments.  For those parents of children in Dazzling Dragonflies – you will have seen the new proforma that we use when carrying out experiments.  Experiments are fun and there is a lot of learning that can be taken from them.   We also had a great uptake for a Fizz-Pop Science Club!
A huge thank you to all parents of children in Caterpillars, for sourcing and making some amazing costumes for the Brit Pop WOW Day last week.  We really appreciate the time and effort that goes into finding a costume for your child; it really does help them to be enthusiastic about the topic that they are studying. There were some superb costumes and some true likenesses!  The children had a fantastic day!  I think we can honestly say that we will never ever get Madonna and Freddie Mercury in the same room ever again! Before I leave Caterpillars, I'd also like to give a 'shout-out' to Edward, for his amazing short story that found its way to my desk for perusal.  Again, the school's progress in writing has been a real success story this year and Edward's work was a true reflection of that!
This week is incredibly busy as we begin the 'end of term madness!'  However; it is a time where once again we can demonstrate 'Awe and Wonder', 'Enjoyment' and 'Excellence'.  Please see what we have in store below:
Year 1 Phonics Screening Checks will be taking place this week between Monday and Wednesday.  Mrs Smith will be in school to administer these checks and work with the children.
The Prepare Aware Session for Year 6 Parent Puberty Talks, which was planned for this Monday has been rearranged, due to staff absence.  This will now take place on Wednesday 3rd July @ 2:30 pm.  Sorry for the inconvenience.
On Tuesday, Sue Potter, our Senior School Improvement Partner, will be joining us to look at the changes that we have made this year to further improve our school
It's our Father's Day Lunch on Wednesday – Mrs Farmer and the team always serve up a splendid roast!  You should have already confirmed if you are sending an adult into school for this.
Dance in the Forest is taking place on Wednesday evening at Rosliston Forestry Centre.  Mrs Mailer and Mrs Abbott have been working hard with arrangements for this so that our younger children can take part in the festival.  Your child will have been handed a letter with all the arrangements on some time ago.
Sports Day is taking place on Thursday morning and parents will be invited to take their seats about 9ish.  Please be aware that this is weather permitting.  In the event of a poor forecast or wet and slippy conditions, we will make a decision by 8 am on the actual morning and we will communicate this via text message and our website.  Stay by your phone! We do have a reserve date penned in for Thursday 27th June, for we know that many of you take time away from work to attend. Please be advised that at this event, parents and children will be kept separate, in the interests of our safeguarding procedures.
On Friday, we have a Key Stage 1 Football festival planned in.  This is taking place in Melbourne and those children who are taking part will need to be picked up over the lunch period by parents, so they are there in plenty of time.
Rehearsals for 'Annie' really picked up last week and this week they will continue.  If your child is a main character, please look at the timetable that they were issued, so you know if they are needed tomorrow night and/or on Wednesday evening.  This week the New Yorkers and Servants will be using their music lesson in school to learn one of their scenes.  I hope you have all been listening to the 'Annie' CDs which were handed out last week!  Sorry if it is driving you all potty!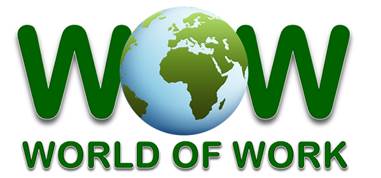 Are you ready for World of Work Week?  Have you heard what all the fuss is about?  Well – we've been incredibly busy in the background planning a special week dedicated to the world of work. Clearly, if our children have something to aim for in life then they will have the motivation and drive to do their best.  This hunger for success will go with them beyond the 'Coton Bubble' and stay with them for their whole journey through secondary education also.  We want our children to have ambition and to aim high. Nothing comes easy in life – it has to be earned. We want our children to have some idea about the type of job that they may wish to do (although many of these jobs will vary in the future) and we want to abolish stereotyping.  That is the philosophy behind our forthcoming World of Work Week.  During the week, we have a number of people coming into school to talk about the jobs which they do.  We currently have the following people coming into school:
A hairdresser
A photographer
An accountant
An artist and former Coton student
Burton Albion Community Trust
 A Forensic Scientist
A local Member of Parliament
A software engineer from the British Library
A HR partner and more!
Keep your eyes peeled for more news but mark the date in your calendar – it's the week commencing 24th June.
We had a lovely rewards assembly on Friday.  Here are the winners of last week's Special Mentions:
Blake (Learning Ladybirds) – For really showing us his best this week and trying hard to impress us!
Maggie (Learning Ladybirds) – For trying hard with phonics and making good progress in writing
Olivia (Dazzling Dragonflies) – Beautifully presented work in every subject.  A real delight to have in the class, I'm sure.
Reece (Dazzling Dragonflies) – For sharing some fantastic ideas during group and class discussions
Maisie (Curious Caterpillars) – For listening to advice and remembering what she needed to do to improve in dance
Robert (Busy Bees) – For super concentration and control when sewing this week.  You really enjoyed it!
Teegan (Busy Bees) – For showing kindness and consideration towards all adults and children consistently!
The Class of the Week were Miss Newton's Learning Ladybirds!  Well done to you all for being amazing and getting a record 5 stars! You were 'spot on!'  The best attended class were the Curious Caterpillars with a total of 98.96%
Right, before I leave you I have a few notices:
Firstly, it has come to my attention that some parents are not receiving communication from school on occasions.  We have worked tirelessly over recent years to have a range of forums for communication: text messages, website alerts and also the Facebook site. Letters are also sent home on occasions too. If you know that you are not receiving the messages then please let us know.  Equally, if you are not on the Facebook site or you are not signed up for web alerts, and you wish to be signed up but don't know how, ask a friend to show you.  Much time and effort goes in to sharing messages and good news on a daily basis.  It is such a shame when people can't get the notifications.  We'd kindly ask you to 'like' and 'share' Facebook posts also; this helps to get the good name of Coton School out there.
Please be advised that both Mrs Weston and Miss Bains are out on a Maths course tomorrow and Miss Walton will be in school once again.
I know that I can rely on my 'usual' blog followers to answer this week's question.  Special thanks to Leonard, Frankie, Lochlaan, Frazer and Olivia (who always manage to put an entry in.)  Let's see if we get some more names this week:
 This week's Blog Box question is: What year did the rules change to allow female Bishops?
Have a good week everyone!