I hope you all had a great half-term holiday and the extra day off due to the INSET day on Monday. We have had a super start to the new term, it's like we've never been away!
First of all, I'd like to thank all parents for attending Parents' Evening on either Wednesday or Thursday this week. I was really pleased by the turn-out. I spent some time chatting with parents and the two things that were commented on the most were how much work the children have done this year – there is an excellent quantity of work in all books already – and the feedback we are providing through our marking.  It was really good to have positive feedback about this as we have worked very hard over the last few months.  In many books, it is great to see the children responding with their purple pen also – it is a good way to check that they have understood what they have been learning and it provides that extra challenge also. In a recent study, Sutton Trust found that marking and feedback, if done precisely and in timely fashion, made the biggest impact on pupil attainment overall.  It was found to increase a child's learning by an extra nine months within an academic year. Professor Steve Higgins, from Durham University referred to the Bananarama principle -" it's not what you do, it's the way that you do it" that counts.  In some classrooms, we have introduced the concept of 'live marking' also.  This can be equally effective and I know that in the Early Years it is a useful strategy to ensure that all children instantly understand how well they are doing and what they can do better.  'Live marking' is when teachers or classroom adults give feedback immediately within the lesson and reshape learning accordingly.  This is a big part of our school improvement agenda this year – so I look forward to seeing the results as the year progresses.
Also at Parents' Evening this week we asked you to fill in our parent feedback questionnaire. I was really pleased with the responses that you gave and we will be collating the results very shortly and sharing them with you.  If you took one home with you, we would ask that you kindly return it on Monday.  Our school is improving all the time and it is always good to welcome any feedback whether it is positive or developmental.  As with the business sector, continuous improvement is essential in order to drive standards. We are a school that is always looking to continually improve what we do and feedback is an essential part of this process.  We acknowledge that we don't always get everything right but we are not afraid to reflect and make the necessary changes to suit the best interests of all children and the school as a whole. If you are in any doubt as to what we are working on as a school this year, please look at the board in the reception area and read our School Improvement Plan.  If you have any questions, we'd be delighted to talk to you.
At our INSET day this week, governors and teaching staff came together to think honestly about how effective our school is and what we need to do in the future to make sure that we continue to achieve its core functions: keeping our children happy, healthy and safe and ensuring that every child makes the amount of academic progress that they should – in line with their potential. We drafted out some key words for a new school vision and the children spent some time thinking about these in collective worship on Tuesday. These new words will go on to underpin everything that we do – from our classroom room practice, extra-curricular and enrichment activities and also our school policies and procedures.  Our five key words are:
Perseverance
Enjoyment
Awe and Wonder
Compassion
Excellence
Keep your eyes peeled around school as these words will be represented with a dove symbol, the letters of all these words can be arranged to form the word 'PEACE' – a dove being the symbol of peace. We always begin collective worship with the phrase – 'peace be with you', and we felt this would serve as a good reminder to everybody connected with our school.  This vision will be communicated vibrantly around school and on our website very soon. It is important that we all understand what this means and what our role in this vision is.  I will be hosting another Cuppa and Cake session for parents on Tuesday 15th November @ 9:00am until 10:00am where I will be asking parents what these words mean to them.  It would be great to see you, feel free to bring little ones too – we can arrange for some play equipment to be on hand should they need it!
The Hardworking Hazels went on their trip today to the Derby Museum & Art Gallery in Derby. They have been learning all about Derby and its location.  Being situated on the border of Leicester, Derbyshire and Staffordshire –we are in a very handy location – close to many different towns and villages.  The children had a great time learning outside of school and I know that Miss Forrest was very pleased by the way in which they represented our school.  Thank you to Mrs Harris and Mrs Thorne for going along too. Children in Key Stage 1 and the Early Years also went out this week, on an Autumn walk.  It is a great time of year where the leaves are falling from the trees and Mrs Dyke felt a walk would inspire the children to write some quality descriptive writing. I really look forward to seeing the results.
A big congratulations must go to the children who were in gardening club last summer term. Mrs Evitts got in contact with Blue Peter about acquiring a green badge for them as a result of their commitment to the environment and gardening within our school.  It was great to see some children wearing their badge with pride this morning and Mrs Evitts was very proud of them.  Obtaining a Blue Peter badge is still a huge honour and generations of children have gone on to achieve great things as a result.  Blue Peter badge winners are entitled to obtain free access into many attractions up and down the county – museum, theme parks, zoos etc.  Well done and thank you once again for representing our school brilliantly.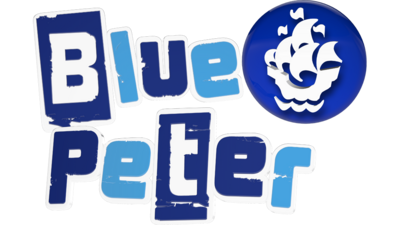 I would like to take this opportunity to thank our Prime Minister, Mark Howard, for donating some unwanted reading books this week also. Mrs Smith is going to be looking at guided reading over the next few weeks and we will be investing in some new resources to meet the demands of the new reading curriculum.
Next week is a very busy week in school. On Monday, I will be working with Danny Brown (our Pupil Premium Link Governor) on our Pupil Premium Strategy going forward. Once we have done this, we will be uploading it to our website. In the afternoon, I will be working with Mrs Dyke and we will be devising an action plan for our SEND provision this forthcoming year. I will be working with Mrs Weston and Mrs Smith to look through our English and Maths subject action plans on Wednesday too. Mrs Weston will be having a 'good peep' at the childrens' maths work this week too.  She will be looking to see how much progress the children are making and how they are doing with their purple polishing work in lessons.  On Wednesday, we have a Grandparents' lunch – we look forward to welcoming family members into school once again. We are expecting 79 Grandparents (or relatives) in school this time around and I'm sure it will be a great occasion.   The timings for this are on the 'General Announcements' section of the website.
Don't forget to purchase your poppy for our act of Remembrance on Friday. Unfortunately, I won't be in school that day but our school will be coming together to observe a 2 minute silence to think about all of those men and women who have lost their lives in conflicts and wars across the world.  Poppies are on sale in Reception and some children from Hardworking Hazels will be coming around classes every day this week.
Next week will be an interesting week in the news too with the election for a new President of the United States. Either Hillary Clinton or Donald Trump will be chosen by the American people.  Whatever your views on the candidates, and the election campaign itself – once again we must celebrate an active democracy in action.  Polls indicate that it will be a very close result so it will be interesting to see the outcome on Wednesday.  The nearest thing that we have in school, closely resembling a democracy, is our School Parliament.  Unfortunately, we were not able to meet this week so we will be finding time to have a meeting at some point next week.  We will be talking about writing a School Parliament termly blog and also Anti-Bullying Week which is coming up soon.

Before I sign off for another week I just have a few reminders. Don't forget to complete your ballot paper for the forthcoming parent governor election and post it in the red box in our reception area.  We have 3 parents who are standing for election and all the ballot papers need to be in by midday on Tuesday 8th November. Also, I would just like to direct you to our 'dates for your diary' section on our website.  We are adding dates all of the time – so please keep your eyes peeled for what is coming up.  Also, you will see from the 'general announcements' section of our website that we have registered our participation in some local sporting events with other schools.  If your child expresses an interest in any of them, we will be sending a letter home nearer the time.
This week's blog box question is: What are our 5 special words that begin with each letter of 'PEACE'?
Have a superb weekend – time to wrap up warm I think! The weather is turning!