I want to start this week's blog by saying a huge thank you to those of you who have been in touch with us by letter, video or by email over the last week or so.  The current lock-down is really difficult for every single one of us, in our own unique way, and it is important that we do our best to keep everybody's spirits up.
My spirits were lifted instantly last Monday, when I received an email from Willow's Mummy (Jolly Jellyfish).  Willow has been getting really active whilst she has been off and making the most of her lock-down by doing something really worthwhile for charity.  At the same time as keeping her mental and physical health in good shape! Willow is running miles and miles for the Age Uk Derby & Derbyshire Charity – so far she has managed a fantastic 63 miles miles in total – and let's remember that she is only 5 years old!!!! Willow has vowed not to stop running until lockdown is over, she has managed to raise over £1000 up to now – this is simply amazing! Both Miss Knowles and I are incredibly proud of her and I wrote a special letter to her last week, telling her just that. Willow has really shown great tenacity, perseverance and overwhelming compassion – well done on behalf of the whole school Willow!  Should any of her Coton friends wish to donate to this worthy course and show their support, please visit the link: https://www.ageuk.org.uk/derbyandderbyshire/about-us/news/articles/2020/5yr-old-willow-run:/
I hope that all of the children enjoyed receiving their special greeting cards in the post this past week – we really miss each and every one of them and it is so upsetting not to be able to do what we know and love.  School is simply not the same without them and we think about them all, every single day, believe me!  We look forward to the children's safe return, whenever that time may be.
I had lots of conversations with parents again this week, as I continued to phone around or have a nose on Tapestry and Purple Mash to see how you were all getting on.  It was super, getting to know what you have all been doing.  Maggie (Dolphins) has been going on a lot of bike rides with her Daddy and also doing some maths with lots of objects from around the house.  Austin  (Dolphins) has been starting to learn his times tables and Megan (Seahorses) has been keeping up with her English and Maths work over the last few weeks also! I really enjoyed looking at Florence's writing (Jellyfish) – some super letter formation and finger spaces!   Joseph (Jellyfish) has been doing Fancy Dress Friday and finally, I wish to give a 'shout-out' to Henry (Turtles), who has been trying really hard to complete his Purple Mash work with care and precision during this time and Mrs Weston remarked just how well he had been doing last Thursday.
On the subject of Purple Mash, last week I did a bit of a check to see just how many of the children were managing to log on and have a go at the activities that were being uploaded. Your teachers are taking the time to put activities on each week and, because of this, we want it to be useful to you all and beneficial for the children.  I think there was a little technical issue last Monday which was beyond our control but i understand that it is now fixed!  It is worth pointing out that I know many of you are doing a wide range of interesting things online and that Purple Mash is only one of the ample of things that you could be doing at home, to keep up with your learning during this time – White Rose, Joe Wicks, STEM activites, baking etc.  However, it was really interesting when Mrs Smith and I had a little nosy at Purple Mash.  Last week there were 87 of you who went on to have a go at some of the activities. Let's see if we can up this next week.
In chatting to some parents over the last few weeks, it has become clear that all families are doing their level best at this time and working incredibly hard.  Juggling working from home and 'home educating' is not easy and many of our children love to be occupied all of the time.  When we initially set up Purple Mash – this was on two days notice of the school closure and we never expected that this lock-down situation would go on as long as it currently has.  With this, last week I mentioned that we were looking into more online subscriptions to aid our children at home. I can now inform you that the school has signed up to Pearson Active Learn and your child can use this from tomorrow.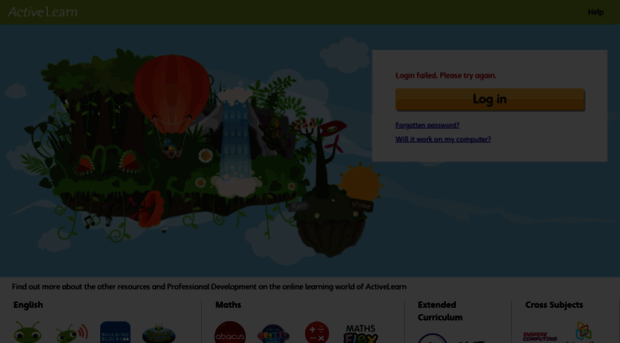 Active Learn is an online subscription which will enable the children to access Bug Club and ePhonics from tomorrow morning. Bug Club is a reading resource featuring loads and loads on online reading books, akin to all the levels that we have in school.  It also features simple questions to aid the children's understanding. Children should be aiming to read for a short period every day. And to echo what Mrs Smith said in her reading workshop during January, reading a book more than once is actually more helpful to a child's development over a time than simply 'ploughing' through. ePhonics is a games resource so that our children can keep this aspect of their reading going also.  Last week, all teachers went onto Bug Club to set it up ready and when your child logs on tomorrow, you'll see that teachers have set their reading level to what they are currently on in school.  It will automatically give each child, texts akin to their individual level.  To log in, the children are to use their Purple Mash password and voila – they should be able to get on.
We also spent time looking into whether we could access Power Maths.  Unfortunately, after much work at this end, Mrs Weston and I found out that this was simply not as straight forward as was advertised.  We have been told that Power Maths are going to be releasing some special lock-down resources to be used at home in the coming weeks. In the meantime, we have set up Oak Academy and also White Rose for the children to access online maths lessons akin to their year group. White Rose follows all the principles of Power Maths so this should mean some continuity.
Finally,  a number of parents have asked just how much their children should be doing each day.  We have always been very clear on this – there is a balancing act to strike.  We know that the children require the structure to their day that they would normally get in school. We also know that they need to be kept occupied.  Our school has always, and will always advocate a 'balanced diet' featuring a variety of activities.  In response to this, Mrs Smith, Mrs Weston and I have put a sample weekly timetable together for all children last week.  The suggested timetable will be issued on the 'General Announcements' tab tonight, ready for use tomorrow, and it features all the relevant hyperlinks to a range of sites and online resources – this way, there is no need for parents to spend the time 'trawling' through.  As I said, the timetable is a guide only. You must do right for your own child and their needs. As always, please contact; learningsupport@coton-in-the-elms.derbyshire.sch.uk, if you have a query or need support.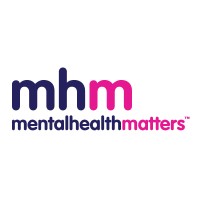 Last week, your teachers were busy doing some online training for Dyslexia Awareness and also Mental Health.  The staff were due to do their Mental Health First Aid qualification on an INSET morning this past Monday, but with social distancing, this could no longer happen.  As a substitute for the time being, all staff have undertaken an online module to help them support our children's mental health for when school returns.  They also completed a module on how to support children recovering from a period of trauma or an unprecedented situation.  As I said last week, we continue to make provisions for supporting the children when they return.
Also this week, I started writing to our new families due to start the EYFS in September.  We have started to think about how we may provide effective transition into our school for the children, in the event that the current restrictions continue. If you are new to our school or you have younger siblings who are due to start, you should be receiving a letter this week.  Keep your eyes out for this.
Finally, we now have Internet in The Nest!  This is fantastic for our school as it means that more children can use the facility in the future, and access the resources that are available in all of our other classrooms.
In finishing, I wish to say a huge thank you to all those parents who are defined as 'Key Workers' at this time.  Only last week, a close family member of mine passed away from Covid-19 and I know first hand, just how difficult this situation is!  My Grandmother was really well cared for in hospital and I wish to thank you all for the contribution that you are making to this great effort.  Whatever essential service you provide – thank you so much from all connected with our school.
P.E.A.C.E be with you!