The art of 'talking' never goes out of fashion does it?!  'Talking' is one of life's pleasures and it has many benefits.  In school, talking helps me to find out how every child is progressing with their learning. It is talking that helps me to build key relationships with you all and answer any questions that you have.  Myself and your teachers often spend many hours re-living what has happened over playtime or lunch – if there has been a slight disagreement.  The truth is – talking is important and it helps us all to gain information.  However, the question remains, when does 'talking' become a bad thing?
Over the last few weeks, we've had a few children who have used 'talking' to spread inaccurate information as a means of having fun!  This is disappointing and very out of character for you all.  It is often said of life that you 'shouldn't read everything you hear in the newspapers!'  Mrs Weston and I have had to chat with lots of children earlier this term about what information needs to be shared and with whom do they share it.  You can never be truly certain about what you hear – unless it is 'straight from the horses mouth!' Sometimes what we hear cannot help but stir our emotions and make us feel worse – educating our children to keep a balanced perspective and an open mindset is always something that we are focused on.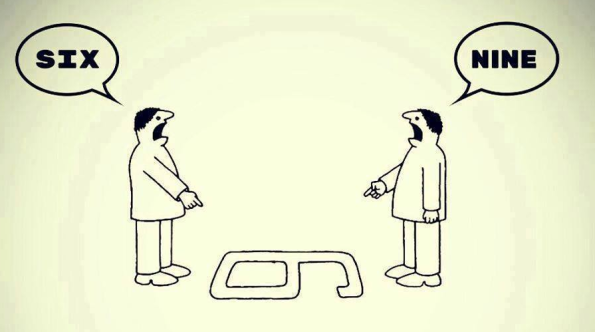 We've had a'talk-fest'of our own in school this week.  Firstly, I've had some great discussions with parents about how we can support their children further. I am really keen to keep up with the communication, we do so much in our school to support every individual child and sometimes, even I forget just what we offer.  Please remember, if you are unsure about something, arrange a chat or call with the class teacher and they can shed some light on a situation. It will put your mind at rest and help us to do all we can.  As we tell the children – get it straight from the horses mouth!  The class teacher is often best placed to shed light on a situation.  Should you need to escalate your query, Mrs Weston and I are the next ports of call.
I've also had some wonderful discussions with your teachers too and we've been making some exciting plans for sport, science, lunchtime, phonics and collective worship.  Mrs Jones and I have been talking about how we can support the children to display our Christian values at playtime.  Values such as; honesty, trustworthiness and forgiveness.  We've been talking about the language that all of our staff can use to model what we expect from the children themselves. Miss Bains and I have been chatting about setting up a Science Club and getting some consistency in terms of what you all do when taking part in experiments during lessons.  I am looking forward to Friday, when Mrs Abbott and I will be working hard on our Sports Premium Statement and then a massive sort of our PE store will be taking place.  There is a lot planned for phonics too!  Mrs Jones is leading some targeted parent sessions in a few weeks with selected pupils who would benefit from a little help to pass their Year 1 Phonics Check but we also have a Learning Lens Session for Phonics planned for all Y1 parents to come into school and see how we teach it at the end of this term.  Please look at the diary dates. Communication can be so productive.
On the subject of communication, Mrs Cresswell and I had a looked to see who was receiving our web alerts last week.  So much time and energy goes into promoting the good work which goes on in school – and we use Facebook and the website daily, posting the key news of the day.  This is a really effective way of us sharing the children's successes and keeping that balanced perspective on what we offer at our school.  Please chat to your friends and if they are not signed up to receive the alerts, encourage them to do so.  Again, getting the information from the direct source is helpful and you can be sure that it will be accurate.  One thing that was communicated this week, was our school Commonwealth Day celebrations.
On Wednesday, the whole school came together to take part in a scavenger hunt around the site.  The children were asked to locate the 53 flags of the Commonwealth in pairs and then produce some work for display.  I know that the Learning Ladybirds had a super time, learning about India.  Mrs Mailer's daughter came into school to talk to the children about Mendhi patterns.  There are some super displays in production in the school library area – take a look when you are in next in school.  The Commonwealth champion was Ms Challinor, who showed excellent knowledge when I questioned the children over which country joined in 1996. The Commonwealth has been an excellent institution and this year, it celebrated its 70th Birthday.  You may have seen on the news that a special service was held at Westminster Abbey last Monday and attended by the Duke and Duchess of Cambridge and the Duke and Duchess of Sussex among others.  It is important that we learn from the strength of the Commonwealth – building relationships and holding a common set of values is important – that is why we made it a focus for the children this week. We also wanted the children to learn about diversity and how difference can be a positive thing!  There had been many rumours and gossip surrounding who the next Head of the Commonwealth would be, at the Queen's passing.  I am pleased that HRH Prince Charles has been confirmed  – the endless gossip and rumours have done little to project the positive image of the commonwealth in recent months. Some countries have began to question to effectiveness of it as a result.  Endless gossip without the full facts is disappointing and unhelpful.
There were some very strangely dressed children in school last week –  I am of course referring to the Roman WOW Day that was enjoyed by the Curious Caterpillars. Miss Bains and the class had an amazing time and learnt lots of interesting facts – some of which I didn't know either!  Thank you to all children and parents for getting the children dressed up – these WOW days are important to get the children 'hooked' into their learning and it is very much a vision of mine to make sure that we do more of these in the coming months.  Going on a trip is one thing but sometimes we can provide these experiences in school.
This week, there are lots more opportunities to learn about what the children are doing in school.  Tomorrow, we have the Learning Lens Session for Curious Caterpillars.  This was rescheduled from a fortnight ago, due to Miss Bains being ill. All children in Year 3 and 4 are welcome to have an adult come into school to see how we teach reading.  Please remember, this doesn't need to be Mum or Dad.  It can be a grandparent or a family friend too.  It starts at 9 am .  On Wednesday, Miss Abbott and Miss Jones will be holding a session for Year 2 parents concerning the forthcoming Y2 SATS.  It is that time of year where we share with you, what the papers will look like and what they can expect to be asked.  We try to carry out these national tests in a relaxed environment – they are so young!  We certainly wouldn't want the children to worry about them.  Once again, there is so much hype in the media surrounding them, it is important to get a full handle on the facts in order to keep a balanced perspective.  I hope to see you there, Year 2 parents.  Better to be Prepare Aware!
Please don't forget to support our School Bingo this week.  It is always a good night of fun and it really helps the FPTA to raise vital money for school.  This takes place on Thursday, doors open at 5:30 and it is eyes down at 6:00 pm.  Children are invited too!
Before I leave you for another week – here are last week's Special Mentions!  We had an 'Awe and Wonder' theme last week.
Logan (Learning Ladybirds) – For being really interested when learning about different countries on Commonwealth Day
Eleanor (Learning Ladybirds) – For some wonderful art work on Commonwealth Day
Henry (Dazzling Dragonflies) – For some enthusiastic writing of a good quality
Leonard (Dazzling Dragonflies) – For engagement and confidence, starting to raise his hand more in lessons
Maisie (Curious Caterpillars) – For having great fun, demonstrating the Marius Mule and discovering how heavy it was
Arlo (Curious Caterpillars) – For having some excellent ideas when being asked about what a stigil was on his Roman Wow Day
Matthew (Busy Bees) – For showing genuine appreciation and excitement when hearing that he'd been cast as President Roosevelt in Annie'
Frazer (Busy Bees) – For showing a good attitude and genuine pleasure at the part he'd been given in the Ks2 Summer Production
I'd like to give a 'shout out' to Owen too!  He is a little superstar at the moment and making some great strides forward with his writing – Mrs Mailer and Owen gave me a visit earlier this week with some wonderful work.  Keep it up Owen!
The class with the best attendance was Curious Caterpillars – 99.69% – well done Caterpillars.  I know that Miss Bains and Mrs Thorne will be really pleased
Have a good week!
This week's Blog Box Question: Who will be the next Head of the Commonwealth, after the Queen?