It has been a really purposeful first week back in school, and so many things have been achieved.  Some might say it has been 'brilliant' in fact!   We have done extensive work towards supporting our children's emotions this year – supporting pupil wellbeing and fostering good levels of resilience. This has been achieved via a range of means: through the set-up of the new Nurture Group, our employment of Mrs Kiteley – as our Pastoral Care and Inclusion Manager, our PSHE Matters curriculum, and through the Brilliant Schools lessons that we've been teaching. And that's where I wish to start this week's blog – Brilliant Schools.
On the back of the pandemic, and in light of the fact that 'life' is so busy and less predictable as we grow, developing the capacity in all members of our school community to reflect, adapt and uphold a positive mindset in the face of challenges has never been more important. We purchased the Brilliant Schools' curriculum this time last year and it has been implemented in school since the start of this academic year.  Much of this charge has been led by Miss Knowles this year – as our Brilliant Schools' 'Commander in Chief' – and last week she set our teachers and children the challenge of completing a few more 'Brilliant Me' activities. I witnessed a few of these first hand as I visited your classrooms.  Miners –  they all attended Special Mentions with their Positivity Glasses, aimed at getting them to see the good in all situations and supporting the children to be more optimistic – as the Y6 Miners continue their transition to secondary school, this kind of outlook will support them all through the change of leaving Coton and moving on!  Miss Dennis has worked really hard too, to display lots of examples of the key messages from Brilliant Schools around her classroom. For instance – HUGGS! Huge, Unbelievably Great Goals.  Over the next few weeks, we have HUGGS of our own.  One of these being, to become an 'Outstandingly Happy School.'  Andy Cope will be coming into school in the coming days, as I mentioned last week, and he will see all of the work that we have been completing. In the coming days also, all children will be asked to fill in an online Brilliant Schools survey, ranking their overall happiness. The first one of these was done earlier on in the school year – some of the children did it at home whilst others filled it in during their computing lessons in school.  It will be really interesting to compare the survey results from pre and post.
Continuing our Brilliant School focus – on this coming Thursday, 17th June, all classes are going to be taking part in a 'Random Act of Kindness' hour.   There are some activities planned, aimed at teaching the children about doing something to help others. Or Global Citizenship, as I like to call it.  The Y5/6 children will be washing the cars of all class teachers, our Coopers and Potters will be going on a great litter pick around the village – either in surrounding roads and lanes or around Coton Woods, and our children in Farmers or Foresters will be spreading the word of Brilliant Schools – posting positive messages on the doorsteps of nearby residents.  It's all about getting our children to think beyond themselves and supporting them to do something nice – spreading a wave of happiness.
I mentioned our Nurture Group above, and this week Mrs Brace and Mrs Kiteley had 7 new inductees. The impact data from the previous group was really encouraging and we will continue to monitor what impact it has had on these children as it can take a few months for the full impact to show.  The new group will run until to the end of the school year and then into the new one.  The children decorated their very own snack plates this past Wednesday. Snack time is an essential part of each nurture session – learning those social etiquettes at the dinner table; talking in turn, listening to others, using manners, taking responsibility for some of the jobs, developing independence etc.  I hope to get an invitation to attend snack time in the coming weeks!
You will have received a reminder about our Sex & Relationships Education curriculum last week.  We sent out a letter on the day that we broke up for school, asking for your feedback on the content planned to be taught.  The reason for gauging your feedback is so we can tailor the delivery of these lessons sensitively, and we can work with you if you have any reservations about the content.  Much of the Sex & Relationships curriculum is statutory and new content has been added for all schools in recent years.  Much of this new content is about acknowledging the modern Britain in which we live and recognising that some children develop much sooner than others.  It is very much up to individual schools to work with all parents on how they approach these sensitive themes and we intend to do just that.  Thank you to those families who have already returned their Parent Voice slip – we will collate all of the feedback and then decide upon our next steps.  These may include an opportunity for parents to come into school (when they are permitted due to the pandemic) and see the resources that we intend to use.  It could mean that we organise the lessons in a particular way or that we speak with families direct. In the meantime, please refer to the school RSE policy on our website – it is a statutory policy and it clearly states the approach that we aim to take.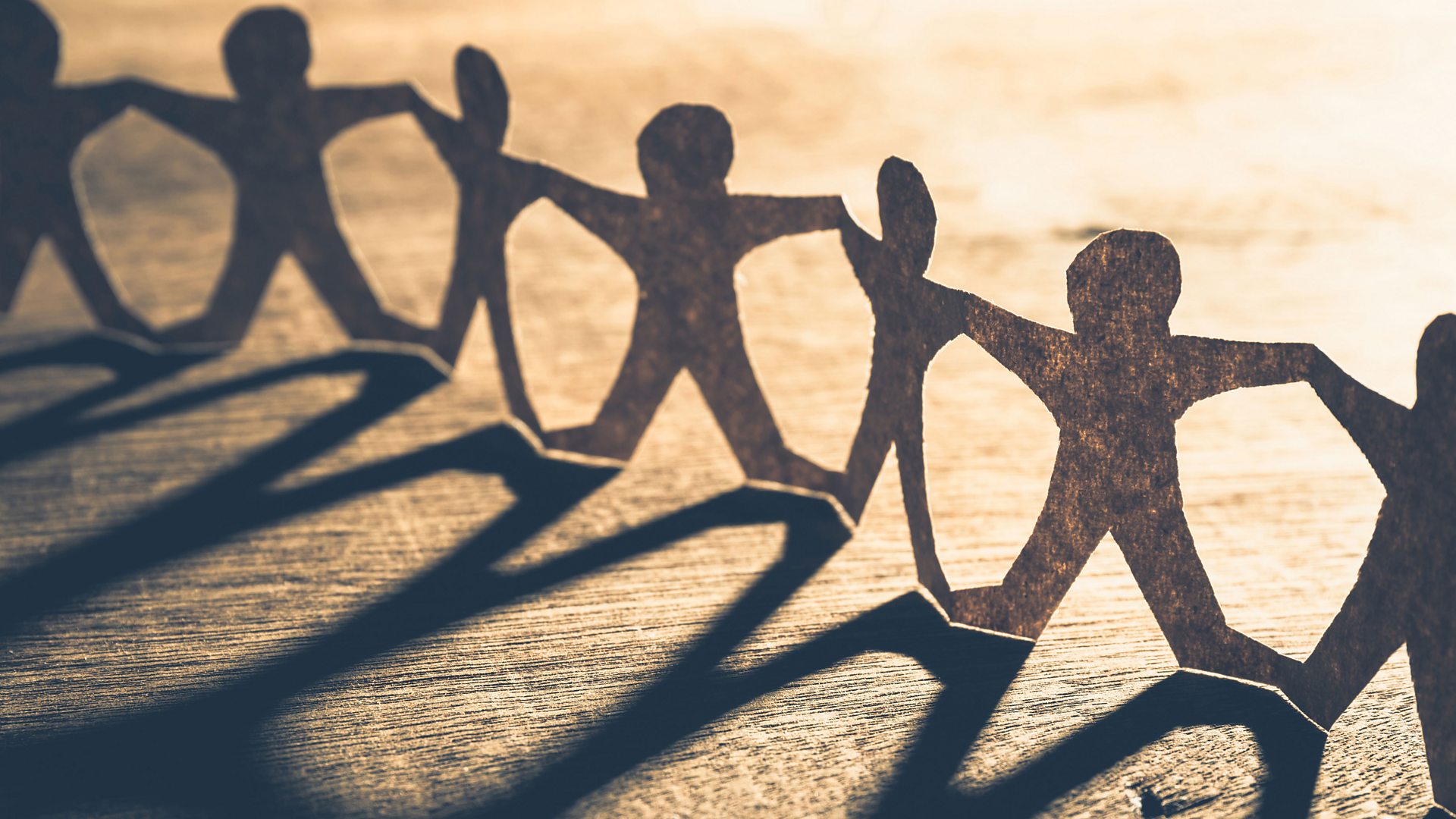 Mrs Weston has had a busy week, working with staff members on further developing our teaching of Power Maths.  We have focused quite a bit on Maths over the last couple of years – that's because our performance data told us that many children found it tricky.  Whilst our improvement focus has been interrupted due to COVID-19,  all families have been given a chance to see just how we teach maths – through the remote lessons that we delivered during lockdown.  We will continue to enhance our maths teaching and do all that we can to tackle any generational barriers which may exist – "I was never good at maths – he takes after me!"  Or "I can't do Maths – I'm alright with English!" Miss Dennis and I were chatting this Friday, about how some children are still focused on getting the answer and, when they do, they stop thinking! Our most proficient mathematicians are prone to this way of thinking!  It is really important that we hear children using mathematical vocabulary and that they explain their reasoning rather than just saying – "I did it in my head".  This reasoning skill will further support their Maths as the curriculum gets more difficult.
As I said last week, our improvement focus for next year will be reading and this week, I ordered our new library furniture.  Our library has been re-designed and we are making it bigger -partly because we have lots and lots of  additional books!  Also this week, I ordered a new signing in and out system, meaning all children will be able to scan books in and out of the library in the new school year.  We do intend to have a big, grand opening of our library at some point in September but the new facility (and the signing in and out system) is all designed to motivate, encourage and 'kick-start' our children into good reading habits.  With the new signing in and out system, Libresoft, all children will be able to go online at home, browse our catalogue of books and then reserve them. They'll be able to leave a book review for others too.  It is our intention that we will open our library for parents and children afterschool in the future – we'll let you know more about this when we have everything in place.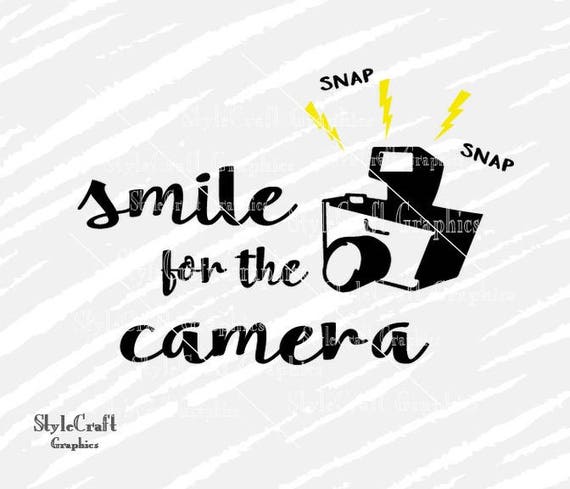 There are some really lovely pictures of our children, which were taken last Tuesday as part of our prospectus renewal.  So much so, Mrs Cresswell and I had a real job trying to select which ones we wished to use.  I want to say a big thank you for the extra effort put in, in making sure that your child had their hair just right and that they all had the correct school uniform.  We will soon be uploading the updated prospectus onto the website – you'll receive an announcement when we do!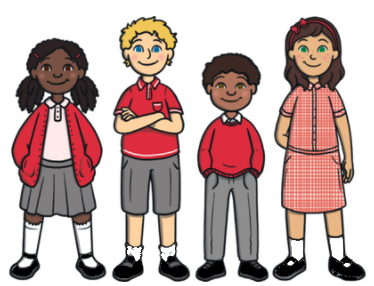 On the subject of school uniform – I will be writing to all parents in time for the start of next year, but I wish to point you all in the direction of our expectations.  Generally speaking, most children have an impeccable school uniform and they look very smart but we do happen to see a few notable additions as the year draws to a close and I wish to mention these, with a view to getting it right come September.  'Excellence' is not just about striving to be better, it is about looking the part as well.  Since the return from lockdown, we've seen a few hairstyles which could be deemed 'extreme' or 'unusual' and jewelry continues to be something that we have to remind some children about.  Finally, as we approach the end of the school year, children begin to 'out grow' their existing uniform and we see items which appear too short for them.  Most notably skirts for our older pupils.  We don't want to cause any unnecessary expense for families at this time of year but it is worth remembering that skirts should be at knee-length and this expectation is no different to many other schools, including secondary schools – even at this time of year.
Last Friday, our rewards assembly was focused on 'excellence' and there was a range of reasons why children were chosen for an award;
Lily (Farmers) – For showing many excellent learning behaviours and coming back to school 'Year 1 Ready'
Mikey (Foresters) – For excellent concentration in lessons and trying really hard with his writing
Alarna (Potters) – For an excellent learning attitude in every lesson
Oban (Coopers) – For excellence in Reading
Rocco (Coopers) – For a massive improvement in his handwriting & presentation and for gaining his pen licence
Ryley (Miners) – Excellent quality of research about Maya gods and religion
Jessica (Miners) Excellent skills using a protractor, accurate drawing of a shape
There was other 'Brilliance' too, last week.  The following children were awarded for their kindness to others; Jacob (Farmers), Joseph (Foresters), Lily (Potters), Saffie (Coopers), Hollie (Miners).  Being kind to others doesn't cost anything at all!  It is important, after everything that we have all been through in the past 15 months, to help others and spread a bit of compassion!
Moving into this week:
Please keep a look out for a letter from myself that will be coming home on the back of the Prime Minister's expected announcement surrounding the pausing of his 'roadmap.' This will give you information about what this means in school.
New arrangements for our Breakfast Club, and an improved service will be announced in the coming days.  We have been working to secure an improved facility for parents which is more affordable and, one that is more widely used
There'll be information forthcoming about a Summer Holiday Club – led by Progressive Sports (our PE Provider)
Please continue to send in your Parent Voice forms for our SRE curriculum, and also the Parent Voice on our Brilliant School's work.
Key Stage 2 parents should have received a letter about our end of term production last week – more information will follow about tickets in the coming days, and children with minor roles will receive the words for the songs they are in.
Finally, before I leave you, another date for your diary.  I will be hosting my final Cuppa & Cake meeting of the year – or a 'Share a Brew' meeting via Teams on Friday 2nd July @ 9:30 am.  All parents will receive an email invitation into their school inbox.  At the meeting, I will be sharing our school improvement plans for the new school year and be joined by Mrs Kiteley (our Pastoral Care & Inclusion Manager) and Adam from Progressive Sports.  Adam will be doing a presentation on the wraparound offer and the deals that we have in place for September.
Well done to Elias (Farmers), who won this week's blog box challenge.  This week's question is:
What is the name of our new library software – that will allow all children the chance to reserve the books from our library that they wish to read?