We have reached that point in the school year where there are so many wonderful things going on and so many exciting whole school events to partake in.  Everybody is working incredibly hard behind the scenes to make sure that our year ends on a real high note and that the high dose of 'awe and wonder' upon which our school community thrives is a big part of the final weeks leading up to our summer break.  But that's not the only thing to do!  For all of us in school, we have lots of loose ends to tie up, cementing our school improvement work of the past year and evaluating the impact of things that we have introduced. Our school is improving all of the time and everybody is working so hard to ensure that nothing distracts in our quest for higher academic standards. Who knew that spinning plates was so much fun?!
You only have to look to last Friday to see how busy school has been.  First of all, our Key Stage 2 children were pre-occupied with rehearsals for their forthcoming production of Oliver.  It is only 3 short weeks away now and it has been a real pleasure to see them all grow in their performances over the rehearsal period.  Many of the children have already ordered their t-shirt, ready for the performance and we have had quite a few ticket requests too. In addition to this, I led Privilege Time for the 36 children who decided to 'cash in' their passes.  We had great fun making fruit skewers – however I'm not sure whether they made it till 3:15 before being gobbled up!  Mrs Mack and Mrs Clarke (two of our governors) had a busy afternoon moving all of the reading books into the school hall, ready for our Staff INSET Day and it was also school group photos in the morning.
On the subject of the school photos, I'd like to issue an apology as regards the late notice of this.  This occurred due to a booking error and we know it caused some confusion and unnecessary anxiety for some parents.  We all like to know when it is photograph day – especially those of us who have a 'best side.'  Every effort is made in our school to communicate through a variety of means. We usually pride ourselves in this, believing that communication is not only about informing all stakeholders about what is going on but it is also about encouraging all parents to come on board and be part of our journey forward.  From our parent workshops, my weekly blog, our school Facebook site and by having staff on the yard first thing in a morning, we are usually very careful to ensure that everybody knows what is going on and communication is strong.  Please accept our apology on this occasion and be assured that this 'blip' won't happen again.
Thank you to those families who were able to join us on our sponsored walk around Coton Woods this past Wednesday. It was such a glorious day and great to see so many younger siblings join us as we meandered through the village. Our decision to move the date of the walk from March to May was an inspired one. The weather was perfect! Mrs Beer and Mrs Cresswell will announce how much money has been raised in due course but early indications show that we are well on the way to achieving a really good sum of money to pump back into school.
Following on from our walk, it was great to see many parents and relatives join us for my termly Cuppa and Cake session in the school hall.  This session focused on our forthcoming Summer Fayre event and we were so pleased that many people put their name down to play a part in this.  For those of you who are not aware, our fayre is usually a really good end to the week and it brings so many people together.  Again, it raises vital funds for school and as a small school, we rely on the ideas, and input of all to make it a success.  If you missed the meeting but would still like to play a part in supporting the event, speak to Aisha Mack or Stephanie Traynor.  I know they'll be keen to hear from you.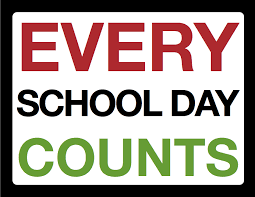 I spent some time this past week looking at our attendance figures.  The governors and I are pleased to announce that our overall attendance figure has improved significantly this term.  It now stands at a credible 96.7%.  This is just short of being above the national average and I am sure that we can get to 97% with a bit of push.  We also have a total of 14 children, who are still on track for a 100% attendance award in July.  This is remarkable given that the amount of bugs that have been going around this year.  Another interesting fact surrounding our attendance is that the boys are out-performing the girls, when it comes to attending school each day.  We know that figures can be misleading in a small sample size, but we will be looking at this in the future.  Finally, it is pleasing to see that those families who received a standard attendance letter last term from myself have made a big effort to improve their child's attendance since.  Please remember why we focus on attendance. If a child is in school more often then they can maximise the progress they make with the curriculum and they don't develop gaps in their knowledge.  There is a misconception that having time off at the end of term means a child won't miss as much but this couldn't be further from the truth.  Much of our whole school 'awe and wonder' happens at this time in the term and we want all children to experience it with their peers, so they don't miss out.  The end of a term is also a time where we bring all the learning together and celebrate what has been achieved.
Thank you to Maggie and Leonard (Happy Hedgehogs) for the wonderful letters that they wrote to me concerning the Royal Wedding Day.  I love it when I see some great writing.  I was really impressed with the letters completed by the class as a whole, when Mrs Mailer showed me on Thursday evening.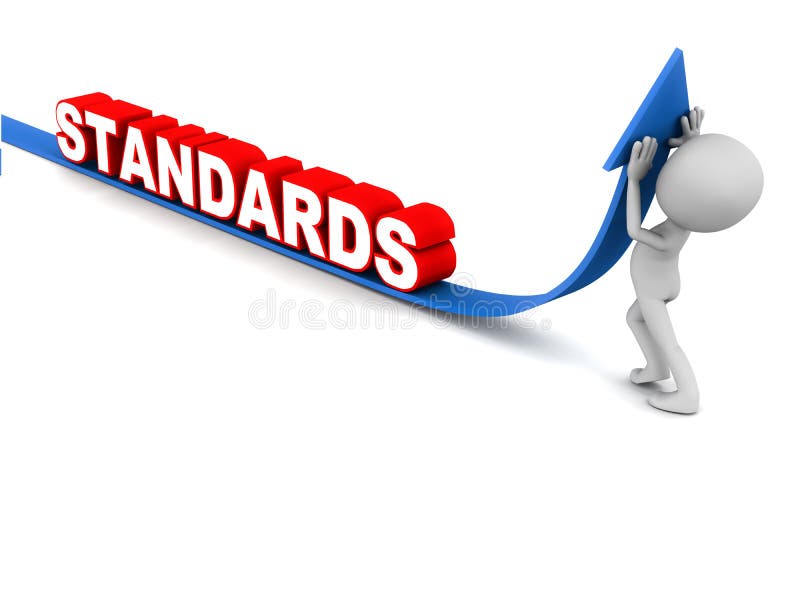 Speaking of writing, Mrs Brace and Mrs Weston attended a writing moderation event on Wednesday afternoon at Overseal Primary School.  It was pleasing to hear Mrs Weston remark that our Year 6  children had completed a good volume of work over the year, compared to other local schools and that there were visible signs of progress that the other teachers could see. I can't emphasise enough how important it is that we get every child writing for fun in our school.  Even as young as 4, if children can mark-make with different pens, chalks and materials – it really makes a big difference to the standards that they will go on to reach in later years. In the current climate we need all children to enter school being able to make marks on paper, having exercised their fine motor skills.  We need children further up the school to use standard English when they speak and to have the chance to write about the things that interest them. This will be a focus for our school improvement work next year.
Last Friday was GDPR day!  Does this mean anything to you?  Well, you may or may not be aware that the data protection regulations have been updated and this has greater implications for all organisations including schools.  Much of the improvements to our school office have been centred around this over recent months but there has been so much hard work going on behind the scenes to adhere to these new regulations and it has been quite time consuming for all concerned.  In a few weeks, you will see a new signing-in machine installed in the reception area.  This will mean that personal details will be protected when a visitor signs in during the school day and it will be mean that the personal details of our families will be confidential when children are signed in as 'late' or when they are signed out for emergency appointments. Please bear with us as we continue to make the necessary changes to keep our school ahead of the curve!
Don't forget that after half term, on Monday 4th June, we have a staff INSET Day.  The staff team will be taking part in a reading book re-banding process.  This is a huge job and we are all going to be working hard during the day to re-sticker and re-level all of the reading books in school.  We are doing this so that every child has a greater choice of book when going to the bookcase – even children in Reception. It is a personal mission of mine, as a former Leading Literacy Teacher, to make sure that our younger children move beyond the reaches of Oxford Reading Tree and that our older children have an exposure to books with a richer vocabulary, classic texts and books with more complex themes. Once we have re-banded (and this may take a few weeks) we will then be purchasing some new books and I will be enlisting the help of our Secretary of State for Reading and School Parliament.  Remember, that being able to read is the gateway to life! It is also worth noting that the expected standard for each age group has risen sharply in recent years.
Also after the break, our Y6 children will be attending their Bushcraft Residential to Boughton Woods, in Northamptonshire.  Please remember that this trip is all about nurturing resilience in our children as they prepare to take the next step to secondary school in September.  It is about them learning how to cope on their own in the big wide world, away from the comfort of what they know and love.
On Friday 8th June, I will be holding a meeting to talk about our changing approach to Special Educational Needs in school.  This will be from 9 am until 10 am and will be useful if you have a child on our SEND register already.  We are currently working hard to develop our provision so that our teaching is more inclusive and that our interventions are more impactful.  I also want to make sure that we are able to diagnose and support a child's educational difficulties at a much earlier point where possible.  Please call the office if you can make it so I know how many parents to expect.
Right, I'm off to enjoy the holiday sunshine!
Have a great week and I'll see you all refreshed and raring to go on Tuesday 5th June!
P.E.A.C.E be with you!