I have said it time and time again but we really shouldn't under-estimate what our children can achieve when they are prepared to take on new experiences and work outside of their comfort zone! We are all guilty of enjoying what we know and love and being apprehensive about being outside of a comfort zone – changing situations are hard but we have to embrace them and see them as a chance to develop ourselves.  Sometimes, we can all be surprised by just how much we can achieve when we are prepared to aim just that little bit higher!  'Belief' is the theme for this week's blog!
Some people go to church and believe in the bible, some people believe in the power of love and friendship and some people believe in Brexit but no matter what you believe in, having belief in the first place is the first step towards achieving your goals. As one of my previous schools puts it, you have to believe if you want to achieve! You have to have ambition, drive and determination to succeed and all of this starts with just a little faith!  As your Headteacher, my faith and belief in every child at our school to better themselves is burning bright every single day and last Wednesday was no different.
I am of course referring to this year's Young Voices concert at the Resort's World Arena in Birmingham.  This time around, 33 Key Stage 2 children signed up to be part of the spectacle and this experience will no doubt stay with each and every one of them for the rest of their days.  As Ava (Curious Caterpillars) put it on Thursday morning – "It was the best day ever!"  As I turned around to face a sea of white (all of the children wore their Young Voices t-shirts) – I was taken aback by the sight of 33 smiling children, all enthusiastically engaged, all singing, all dancing and a proud look on the faces of the teachers who went along too!   Not only did our children conduct themselves with their usual aplomb – their behaviour was impeccable, they were all confident, self-assured and having the time of their lives! Some of our children had never been in this environment before – raucous cheering from 6628 children, flashing lights aplenty and the magic moment of darkness when the show commenced!  Thank you to the staff who came along to support – it was a late night, but well worth it! I am sure all parents who saw their child get up there will reflect on what was achieved.
The children of Learning Ladybirds have made big strides forward this week also.  Having a new teacher, mid-way through a school year is tricky for children of any age but I am thrilled by just how well our Reception and Year 1 children have adjusted to having Miss Newton teach them.  Mrs Smith will be so proud and relieved to hear this, I'm sure. It can be quite worrying as a parent, when your child experiences a change and some could be forgiven for thinking that their child will be upset or worried.  However, we are delighted to report that every child has made an excellent start with Miss Newton and we'd like to thank all parents for supporting this process in the home environment, with your calmness, your positivity and the faith you've shown in us.  It has made a huge difference. Miss Newton already knows the children so well and so she'll be very well placed to build on the success over the coming weeks. Miss Newton will be keeping all of the routines currently in place, the same, for the time-being and focusing on continuing these good relationships with all parents and children.  In the event that you have a query though, please don't hesitate to contact the Early Years team.
On the subject of early years – I'd like to say a big well done to Lily!  On Wednesday, whilst walking to the staff room, I caught Lily helping a child in Year 1 to do their coat zip! The zip appeared to be stuck!  This put a huge smile on my face and made me so proud.  Good girl Lily!  We have lots of Zip-Experts in Ladybirds, thanks to Mrs Mailer and Mrs Smith.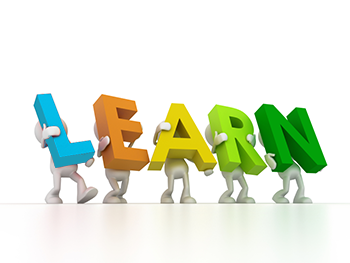 Also this week, I have had lots of children knock on my door to show me great work.  I was really pleased to get interrupted by Seb on Thursday morning, along with Mrs Thorne.  Seb's handwriting has improved hugely since September – both the size and formation of each join is now much more consistent and this is a testament to the belief that everyone has shown in him and also the belief that Seb has in himself! I know that Miss Bains sets the bar suitably high, when it comes to issuing those prestigious pen licenses.  I'd also like to give a 'shout out' to Owen in Learning Ladybirds.  This week, Mrs Mailer tells me that something has just clicked with his maths.  I am very proud of you Owen and I must come and see what you've been up to this week.  Finally, thank you to Year 6!  Being top of the school is not easy – we all have high hopes for what you can achieve when you put your mind to it and Friday break time and lunch was a real success.  It was great to see you leading by example when playing games on the MUGA.  I have also seen some great lining up from you this week too!
Continuing my theme of belief – who would think that a small school like Coton in the Elms could compete so effectively in a Primary Dodgeball Competition, when playing against much bigger schools- with more children at their disposal?!  Mrs Abbot took a super group of 4 children from Key Stage 2 to William Allitt on Wednesday evening and they represented our school brilliantly – winning one match and narrowly missing out in the other two. Congratulations to the fabulous four who volunteered.  We have two more competitions this week – Primary Kurling and Primary Table Tennis – please speak to Mrs Mailer or Mrs Abbott if you haven't yet signed up.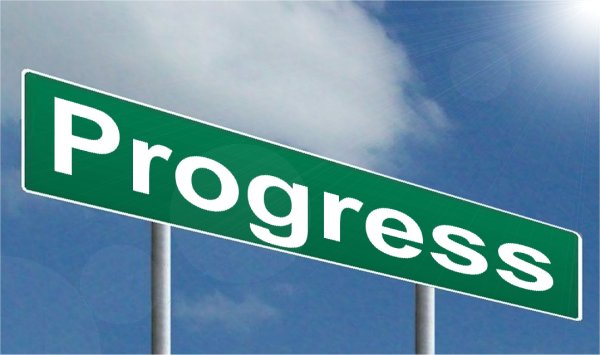 Also this week, I am going to be popping into classes a little bit more than my usual walkabout.  This week is Attainment and Progress Week and I will be coming to see how you are all getting on with your learning.  I will be looking to see whether I can see progress in your work, whether it is set out how we expect and also how much you are all completing in lessons.  I will also be talking to you to check that you understand what you are being asked to do. Please remember: good learners take responsibility and refuse to sit back if they don't understand.  Good learners ask when they are unsure and they engage in what is asked of them. Good learners are also competitive and can you remember me citing Mason (Dragonflies) and Lochlaan (Caterpillars) in Friday's assembly?  Two Coton pupils who epitomise everything that we expect.  As I also said in assembly, it doesn't matter how smaller steps you take, so long as you keep moving forward and improving. You don't have to get everything right first time – getting things wrong helps us learn!
Speaking of special mentions, here are this week's winners:
Mason (Dazzling Dragonflies) – for excellent achievement in maths this week
Reece (Dazzling Dragonflies) – for a great attitude to learning – ALWAYS
Ali (Learning Ladybirds) – for amazing writing, good sound work and handwriting
Owen (Learning Ladybirds) – for trying hard with his numbers
Seb (Curious Caterpillars) – for huge improvement in his presentation
Anton (Curious Caterpillars) – for a good attitude at Primary Dodgeball
Matilda (Busy Bees) – for working really hard with fractions and keeping positive
Robert (Busy Bees) – for amazing us with his participation at Young Voices
This week's class of the week was Learning Ladybirds, who can have an extra 5 minutes play when Miss Newton and Mrs Mailer see fit.  The class with the best attendance was the Curious  Caterpillars – 100% for the week.  Reassuringly, our school average attendance has shot back up to 97% this week after the absences of last week.
Don't forget a few things which are happening this week:
Whitemoor Lakes Residential Meeting for all parents – this will take place this Monday 29th January, at 2:30 pm.  We hope that this will give you all the information that you need and generate some excitement amongst the children.  Please remember that this residential is about developing independence and confidence away from home – something vitally important for a child's ability to cope outside of the 'Coton Bubble'
Year 6 SATS session for parents – this will also take place on Monday from 5:30 pm until 6:15 pm and we'll be showing you the types of questions that your child will be asked to complete.  Children may come also if they wish so that we can develop a shared understanding of what it expected of them in May, later this year.
Finally, we had a lovely visit from Mrs Christie and baby on Friday last week.  It was great to see her looking so well and baby Christie is gorgeous!  We are all looking forward to our next visit very soon!
Blog Box Question: How many children took part in Primary Dodgeball this past week?