This past week, I have had my eye of the small things that make such a big difference!  I know I have already chatted about this concept to many of you before but, as we move out of the pandemic and get back to our 'normal', we need to spend a little time going back to basics, establishing our core purpose and reacquainting ourselves with those habits that were so well drilled before Coronavirus even hit our shores!
When looking at setting the perfect example – all Headteachers don't look much further than their Year 5/6 pupils. On Wednesday last week, I chatted at length to the Miners – about how they must be the best version of themselves at all times – not only in class but also outside on the yard, around school, and in the wider community.  I gave them all a little 'pep talk' about how they must all strive for their own version of 'excellence' at all times. 'Excellence' has never been about perfection – and this is the trap that many schools, organisations and persons fall into.  There is no such thing as 'the finished article' and when one falls into this trap, that is when complacency sets in and there is a tendency to rest on one's laurels.  'Excellence' is about continually improving, constantly reflecting and not being afraid to make changes day to day, week on week and year on year.  There are so many wonderful examples of excellence in our current year 5/6 group – both myself and Mrs Weston are exceptionally proud of them: Ava – what impeccable manners you have!  Catherine – what care and consideration you show for the feelings of others, and Archie – what an true embodiment of hard graft and perseverance you are! You are our School Prime Minister after all!  I could go on; Esmai – politeness a-plenty, Anton – what improvements you have made in your time at our school, Edward – a studious young man who applies himself at all times,  Seb – a resilient and tenacious learner who always gives 100%, Jeffrey – such a sensible and decent young man!  Everybody makes mistakes from time to time but I know that ALL our Year 5/6 pupils have it in them to do their best and be their best! I will be continuing my search for examples of excellence in the coming weeks.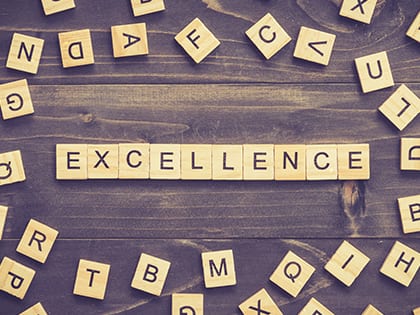 Carrying on my theme of going back to basics – this week, I have been talking to your teachers about the feedback they are providing to you.  As I put it last week – no matter how many COVID catch-up interventions we have in place – it is really important that we see high standards in your written work – in all the other lessons – and irrespective of who is teaching you.  And that includes if our support staff are leading your learning.  Many of your teachers use a model of LIVE feedback and this means that they will make sure that they quickly diagnose any potential misconceptions and they also respond in timely fashion when the quality of your work is not at your best.  I checked in on a few individuals this past week, who sadly hadn't shown the best version of themselves in Science the week before last. I wish to congratulate these 3 boys this week – I could see that they had taken on board the feedback I gave them from the week before and their work was set out much more in keeping with the standards that we expect;  Date and titles DUMTUM'd,  a ruler had been used, handwriting was much more akin to the pen license standards that we uphold in school. There was a better quantity of work too. In respect of feedback, I also wish to give a notable mention to some of our younger children.  It can be quite challenging for younger children to do their work and then be asked to develop it further or to improve it. A big shout out to  Darcy (Foresters) and Caleb (Farmers) – what progress you have both made since September!
As I touched on above, quantity of work is another 'basic' that leads to improved rates of progress for all children.  Mrs Weston kept a really close eye on this when she had a nosey into your Maths lessons this past week.  You will all know by now, the timings and structure of a typical Power Maths lesson mean that you should all have ample time in the class to 'work through' the exercises in your workbooks, and to develop your understanding of what is being taught.  Mrs Weston did notice that, in some parts of our school, not enough of you are getting through the activities quick enough and we need to make sure that time is used effectively. I must congratulate some of our Year 1 pupils however, it is quite tricky in this year group as there is a lot of reading to do in your Maths workbooks but you are all doing a decent job.  We will continue to keep an eye on how many of you complete the workbook activities and maximise your time for practice in Power Maths lessons – Power Maths lessons have continued right the way through the pandemic after all. Next year, Mrs Weston and I are going to be introducing the 'pre-teach' model to further move our teaching of Power Maths forward – more on this next term!
I was also able to take heart from this week's auditions for Joseph and His Amazing Technicolor Dreamcoat.  Every year – we do an audition process because we believe that is it the fairest way of distributing parts, but more importantly, it teaches the children about the notion of healthy competition.  Competition is a fact of live and there is no getting away from it – whatever our utopian model one wishes to draw upon.  Competition teaches children to have a go, to cope with disappointments, to be modest in their successes and to show respect and compassion toward other children who are taking part.   Every year – there are always children who 'come to the fore' and surprise us at our auditions. Every year – there are always those children who excel at something different to what is happening in the classroom – embracing the opportunity to show their talents in a different way.  We have yet to finish the casting for the show but I wish to highlight a few notable auditionees; Rocco, Harriet, Jessica, Leah, Austin, Mason and Charlie in the Coopers, and Henry in Miners.  It is amazing as a Headteacher, to see individual children 'grow' with every passing year – I won't say who but one of the aforementioned had a real barrier to performing in our Key Stage 2 show a few years ago and I am immensely proud of the way how they got up there in the audition and gave 100% this time around! And with no fear!  A real turnaround! Whilst I cannot be certain as to which parts the children mentioned will be awarded – I think it is important to pay tribute to their amazing attitude and their bravery!  Again, going back to basics – attitude is everything!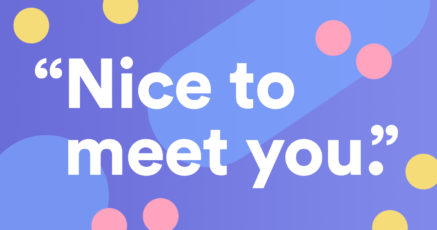 Mrs Kiteley has had a really interesting first few days in school and has done a great job in getting to know some of you, already.  Mrs Kiteley's experience means that she can support any children who are reluctant to attend school, or any who struggle with saying goodbye to home adults at the gate – whether that is because of a worry, a bad experience, a bereavement, an incident that has happened the previous day or whether the child suffers from low confidence and self-esteem.   She is also experienced with strategies to support all parents and families in the home environment – supporting them to manage routines, home behaviours and any challenges which may arise from time to time. Over time, we are keen to extend the support that we already offer to many of our families, and working together, with consistency, is pivotal.  Mrs Kiteley will monitor attendance in our school and liaise with our Early Help Service.  She will also liaise with a range of other outside professionals so that we can speed up the accessing of external support for many of our vulnerable pupils. Since this time last year, despite the lengthy time process that it takes, we have successfully secured additional funding for many of our SEND pupils in school – and this against a national climate where it is incredibly challenging to do so. This additional funding has increased the adult support available to some individuals, or it has bought in external help in the form of SSSEN. Over time, our school profile for supporting many of our vulnerable learners and children on the SEND register has shown improvement and Mrs Kiteley has been appointed to further enhance this endeavour on the back of the pandemic.  Finally, Mrs Kiteley will be around to help any children who are struggling with their work – but in a way that supports them to be independent over time. Should you have any worries – aside from contacting Mrs Smith (SENCO), your child's class teacher or myself, Mrs Kiteley is on hand to help in any way she can. Catch her on the school gate or give her a call via the school office.
Miss Knowles and myself will be taking a closer look at your learning in PE lessons in the coming days.  I am so pleased with the improvement in the quality of teaching since Luke joined us, but there are still a few children who have yet to get used to those high expectations that we hold dear.  Again – being the best version of yourself is pivotal here.  Miss Knowles and myself are going to be keeping an eye out for this.  In terms of PE, one area where it all starts is with having the correct kit in school, and having hair tied back.  Again, such a basic thing but one which demonstrates a good attitude for you all. There were three names that cropped up this week in Special Mentions – well done to Eleanor (Potters), Lucas (Coopers) and to Violet (Farmer) for your exceptional effort and concentration in this past week's PE lessons.
Speaking of Special Mentions – here are this week's deserving recipients, showing their own version of 'excellence':
Jack (Farmers) – Excellent effort in your phonics sessions, and brilliant focus with your reading this week
Scarlett (Foresters) – For always being an excellent role model, friend to all and an all round fantastic member of the class
Sophie (Potters) – For improving the quality of your writing in ALL subjects and making sure that she has included all the features on the success criteria
Amber (Coopers) – For excellence in our science investigation
Max (Coopers) – Excellent Power Maths when working with decimals
Jeffrey (Miners) – An amazing attitude to learning in ALL subjects
Jessica (Miners) – For excellence in science when learning about adaptive traits for living things
This week, we said a fond farewell to Mrs Maskell from Derbyshire Nurture Team, who has supported us to set out a new nurture facility over the last 10 weeks.  'Nurture' is a concept that I know too well, having set up the exact same facility in my previous school  many moons ago! It has been an integral addition to our school most recently.  I am so proud that we now have our own facility to support groups of children moving forward – to compliment what we offer through Positive Play intervention also.  Mrs Maskell will be leaving the nurture group in safe hands as Mrs Brace and Mrs Kiteley will take the baton moving forward.  In normal times – we would invite the parents of children attending, to observe a session in person – unfortunately, this is not possible at the minute.  If you are unsure as to what it involves then please speak with Mrs Smith or Mrs Kiteley.  Having a nurture facility is one of the many things we are doing to support some of our most vulnerable children and families.
This coming week – our Safeguarding Governor will be coming into school to talk to some of the children.  She will be really interested to see if they all know what to do if they feel they are being bullied or if they have any concerns or worries that are bothering them.  In every classroom – children should be aware of the 'Speak Up' poster and the various ways how they can report something that is causing them to worry.  Remember children – 'bullying' is about the intention to cause harm and it happens several times on purpose!  I am really pleased to report that we have only had 1 STOP button request this academic year so hopefully this means that all children feel happy and safe in school.
I will be continuing to look at how we can improve our EYFS Outdoor Area this week, getting lots of designs for the space, and looking into additional funding.
This week also, I will be concentrating on how we can enhance our school library into next year. Given the pandemic and the safety measures in place, this area has not been used for a while now and we want to add new furniture into this area and improve the functionality of the space – making room for break-out groups and little areas where our children can read a book to themselves, quietly. We have purchased a range of new books and we wish to 'house' them in an appealing way so that we can promote a love of reading.  We have already identified that reading will be a huge focus on our school improvement plan next year – in the same way that Maths has been the core focus over the last 2 years.  We'll be looking at individual reading, group reading, guided reading, reopening the school library and creating a reading culture across the school.  A number of parents have queried why their children have been asked to attend morning interventions for reading this term too, when they appear to be able to decode words fluently and they are a 'free reader.'  Understandable concerns such as these are exactly the reason why we need to do more work with families – so they know how we assess reading and they know what we look for.
On Tuesday, Year 1 and 2 have a very exciting African themed afternoon planned – our Curriculum Governor, Claire Scott, will be in school to see this and many of the other things that we are doing to reshape our curriculum on the back of the pandemic.  On Wednesday, Science takes its turn as Mrs Hodgson Walker and Miss Bains will be looking at the work produced over the last few months – to see if you are getting those basics right!  We are looking for good scientific standards, and effective presentation and completion of work.
On Friday – don't forget to wear yellow!  We are having another Wear Yellow day in promotion of positive mental health.  We are asking children and families to donate no more than £1 for the Young Minds Mental Health charity, and there will be lots of activities taking place in school – to educate the children about how they keep themselves in good shape, mentally.  Our staff all received Mental Health Champions training in the Autumn and Miss Knowles will be doing the Mental Health First Aid Award very shortly.

Before I leave you, I have a few messages:
Cycling to School – I can now confirm that both myself and Miss Knowles got everything sorted for our ordering of cycling equipment last week. We are just waiting for everything to arrive. Moving forward, when everything arrives, we will be allowing children to cycle to school.  A few parents have asked me about this on the gate over the last few days – a letter will be going out about this in the coming weeks but we are really keen to use this as another way in promoting healthy lifestyles.
Courtesy to Nearby Residents – Please can I ask all parents to show due care and attention when waiting with their children for the gates to open early in a morning.  We have received a complaint about younger children running onto front driveways and gardens, and in some cases, looking through windows.  We understand how frustrating the COVID safety measures are at present, but we must make sure that our school continues to have good relations with its local residents.
Courtesy to our Coton Families
Lining up along the pavement at the start and end of the school day, is one of the many changes embraced in order to reduce risk due to the COVID pandemic.  It has been noted that during this time of lining up, people have been sat in cars with their engines running.  Whilst we understand the practicalities of this, please can we kindly ask you to turn off your engines.  This will help pedestrians to ascertain whether vehicles are stationary for a prolonged period or are about to move off – it is also better for our environment.
Parents' Evening – I can confirm that we do intend to hold a face-to-face Parents' Evening in the final weeks of the school year, should restrictions continue to ease.  This in lieu of the fact that many parents haven't been able to have that in-person contact with their child's teacher over the last 12 months or so.  It is worth mentioning that we did hold virtual appointments in the Autumn Term, and we sent home the Termly Report Card – these proved very popular. Please be assured, we are going to be sending home another Termly Report Card prior to this summer's Parents' Evening – indeed this will be a regular practice moving forward as so many of you were positive about this change.  I am currently working with the staff team on what information we can present to all parents – information that is relevant, meaningful and easy to digest.
Diary Dates – Our school calendar of diary dates is still very much in place on our school website – so you have plenty of notice about what lies ahead for you and your child.  On the back of the pandemic, I will be sending out a new announcement of dates – confirming which ones are going ahead in light of where we are with the restrictions. This list of dates will include a potential date for Parents' Evening and a date for the issuing of report cards.  Many of the existing dates were planned in September- before our 2nd and 3rd lockdown were enforced on us.
Forest School Donations – Thank you to the parents who have donated a range of items to support our Forest School Curriculum moving forward.  We are incredibly grateful for your support and it is making a huge difference to the development of our children outdoors.
Have a good week – P.E.A.C.E be with you!
Blog Box Question – What is the maximum donation for this Friday's Wear Yellow Day?