What a week it has been!  This week has been a really successful advert for our school with awe and wonder a-plenty and lots of memorable activities to round off our school year.  Thank you to all staff, parents and volunteers for your support in making it happen! This week has been about giving our children the tools to be a success in the future.  It has been about bringing everybody together. It has been about raising aspirations and ambitions.  And it has been about engagement and enjoyment!
Firstly, the children loved World of Work Week!  This week we have had a number of professionals in school to introduce their careers to the children and enable them to think about the skills involved in a range of jobs. All classes have been involved throughout the week, whether it be taking part in mock job interviews with leaders of business, maths with an accountant, restyling Mrs Mailer's hair,  a presentation by a critical care nurse or taking part in a crime scene investigation – we hope that the children have been inspired and we hope they can all see the benefit to working hard and aiming high.
I was thrilled to welcome Allison Timmins into school this week, as part of our World of Work event.  Allison is an ex-Coton School pupil and she is an example to all, that there is a big wide world out there to explore and embrace, beyond the comfortable countryside surroundings of Coton in the Elms.  Allison is a talented artist who has travelled the world and took part in a range of art exhibitions in other countries. I'm sure that you have all seen the wonderful P.E.A.C.E emblem that has been created on the front lawn with the help of our Learning Ladybirds.  When this was featured on BBC East Midlands Today on Wednesday, I was immensely proud.  I could not have asked for a better coverage of what our school continues to offer. This was the 2nd year in a row that activities in school had been featured in a BBC news bulletin. On the back of last year's Royal Wedding, we wanted to get our school name out there once again and show that we are very much a small village school with a big heart! Thank you Allison, thank you Learning Ladybirds.
Sports Day was another success this past Thursday.  The weather was glorious and it was a pleasure to see so many spectators come to support the children in their sporting endeavours.  I am really pleased that we still have a competitive element to our Sports Day – friendly competition is healthy and, on the back of our World of Work Week theme, competition is a natural part of life in general. Applying for jobs or university places, being chosen for an apprenticeship or being selected from a pool of auditionees is about doing your best and standing out from the crowd!  There were so many children who did this on Thursday.  Equally as important, is sportsmanship and dignity when things don't go in one's favour. It was great to see lots of encouragement and support for those children who wouldn't consider sport to be 'their thing!' For the first time in 7 years, Saturn were our overall winners and last year's winners, Venus, ran them very close in the end.  Well done Saturn!
Thank you to all who attended our Summer Fayre this past Friday. We raised over £900 in just two hours and it was great to see everybody turn out in force to support the good name of our school. Again, the school was alive and kicking in many respects!  I must also pay tribute to all the parents and teachers who ran a stall for us.  Our Summer Fayre takes a great deal of organisation and a great deal of thought over a number of weeks. A number of resources have to be purchased and games have to be made or sourced.  Special thanks to Aisha and Emma from the Friends of Coton in particular and also to Helen, who helped with the big count-up on the evening. As I've said before, small schools really do rely on their FPTA bodies to provide additional funds. These additional funds mean that we can supplement learning opportunities and enhance our facilities.
You may have seen a group of 7 volunteers from Argos-Sainsburys in school this week, to help with some refurbishments to our outside learning environment.  In the interests of charity, they have repaired and treated all of the climbing frame equipment and outside benches, they have replaced a number of rotten wooden panels on our EYFS pirate ship, repainting them too, and they have dug out the overgrown weeds from the vegetable plots in the EYFS garden.  I cannot thank them enough for their time, their generosity and their commitment to the Coton cause.  Argos-Sainsburys will also be helping us next Sunday, when we set up the scenery for our Key Stage 2 production of Annie, at the Brewhouse.
Speaking of our Key Stage 2 production, Annie, this becomes our number one priority in school this week.  There is one week to go and the children have all been amazing to work with once again. Miss Bains, Mrs Weston and myself have invested a huge amount of time over the last term in the way of after-school rehearsals, to get the children ready for their big performance.  We have also tried to limit the amount of timetabled minutes that this takes up during the school day.   However, this week, it is the final push!  Don't forget to order your tickets – they are on general sale from tomorrow and this includes if you want to order additional tickets, above the quota of 6.  A number of KS1 children and parents have enquired about tickets – everybody is welcome.  Even our new EYFS families for September – just give us a call to reserve your tickets!
Annie – Monday 8th July & Tuesday 9th July, the Brewhouse Arts Centre, 7 pm start!
A letter was sent out on Tuesday evening, outlining our teaching team for this coming September.  For clarity it is as follows:
Year 5 & 6 – Mrs Weston
Year 3 & 4 – Miss Bains
Year 1 & 2 – Miss Newton (0.7) until Mrs Smith returns from maternity leave & Mrs Butler (0.3)
EYFS & Year 1 – Miss Knowles
Mrs Butler will also be deployed to teach KS2 maths on most mornings. This will mean that Key Stage Two classes will be reduced to around 15 pupils for maths lessons and they'll be taught in single year groups!!! We are really excited to be able to offer classes of this size and we feel it will be of great benefit to the quality of teaching we can provide.  As many of you know, the maths curriculum is ideally written for single year groups.
I am aware that a number of EYFS parents are keen to find out which Year 1 class their child will be in from September, and as we communicated last week, we will be confirming this once all of the end of year formal assessments have taken place.  We are unable to make this decision until we have collated the performance of the children in all areas of the Foundation Stage Profile.  Once we have done this, you will receive a letter outlining which class your child is in.  We usually issue this, a few days before Move-Up Day.
It was a real pleasure to have Eleanor (Learning Ladybirds) come and see me with her wonderful writing last Thursday.  She had written some amazing sentences using all of her finger spaces and using capital letters in the correct place. The progress made by our EYFS children this year has been nothing short of phenomenal.  We are expecting to have our best EYFS results in my 4 years at the school.It was also great to hear Lily (Learning Ladybirds) telling me that she had entered the Blog Box – this kind of enthusiasm is wonderful.  As I quite often say – the grass is as green as you make it!  I also want to pay tribute to Teegan (Busy Bees) for some outstanding contributions in the mock interviews last Thursday.  The panel commented favourably on her maturity and the clarity of her answers.  Finally, Mrs Weston tells me that our whole school in general gave a really good account of themselves on Friday afternoon, when Heather Wheeler MP came into school to talk about her career and the hurdles she has had to overcome.
Another pleasure was afforded me on both Tuesday evening and Thursday after -school this past week, when I met all of our new EYFS children who are due to start in September.  Did you know – we have the highest intake in years?!  21 children will be joining reception from September and with that comes lots of names to learn.  It was lovely to meet the children and the families behind their smiles.  Once again, we have a Stay and Play this week.  We do hope that our new families will be able to join us once again.  Your child's transition is important to us!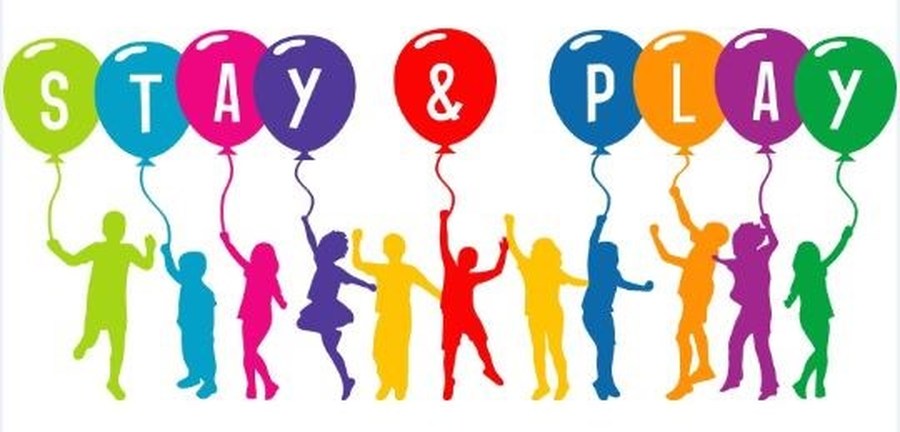 Also this week, we are hoping to be able to announce our new wrap-around provider for September.  This has been a massive strategic undertaking for us,for we know that many parents have wanted this service for many years. We have been in discussions with a total of 7 providers over the last 6 months and it has taken so much time to find a provider with the right ethos and one which will offer flexibility for parents.  We are hoping that we can arrange a meeting for all parents who may be interested in this service over the next week or so.  Regrettably, this has taken a number of months to organise and we know that often,childcare arrangements are booked a number of weeks and months in advance.  Keep your eyes on your email alerts and the text messaging system for a date!  We hope to be in touch very soon!
Right, enjoy the sunshine!  We'll see you tomorrow morning!
This week's Blog Box Question: How many children are in Reception next year?