It has been a privilege to welcome all of the children back into school this week after not only a 6 week summer holiday but, for over 50% of our school population also, a 6 month period away.  Making that brave step onto our school site took great courage for some on Wednesday, and even greater courage if it was the first time that they had actually ventured out of their homes since the lockdown began in March.  As we all get used to doing what we would normally, albeit differently,  a process of adjustment begins – and this is very true of all of the staff and children in school.  A new normal is very much upon us.
You will all be aware of the safety measures that we have implemented in school, and the extensive thought that went into applying the government guidance to fit with our unique setting.  Getting things in place for our school was certainly a challenge because of the following reasons: no corridors around school – pupils have to travel through other rooms to get about, pupil toilets are positioned in actual classrooms, not every classroom has a sink, due to having a small team some support staff work across the school in normal circumstances so we can best share their skills and some staff members are only just returning from shielding.  All of these challenges have been overcome and I must pay tribute to the staff, for the way how they have adapted pretty quickly to ensure that the children are as safe as can be.
I also wish to thank all parents and children too.  As I mentioned in my newsletter on Wednesday evening, we appreciate your co-operation with the staggered drop off and collection times, and the use of different entrances.  We know it is a little inconvenient to come through different gates, and particularly if you have children in each bubble but, for the time being, we feel this is a necessary measure to reduce a build up of adults in one place.  A few parents have suggested the use of a one-way system so that every child/parent comes in the same way and then out the same way at their allotted bubble arrival time.  We took time to consider this when we composed the safety measures in July and felt that this would cause us a challenge if some children from the Key Stage 2 bubble were dropped off early in the morning (and were then mixing with the Key Stage 1 children who were lining up in the same place also).  Rest assured, we will keep all measures under review and, just as the pandemic is evolving daily, so are we!
In respect of safety, please can I ask all parents who are dropping off their children in the morning, or picking them up in the evening, to be mindful of social distancing.  To some people who have been out of their homes many times since the outbreak of COVID-19, social distancing is maybe something that has been forgotten about.  For those adults who have not been out a great deal, or any person who is living with a family member who was previously in a shielding category, being in a place where people are situated is worrying.  Out of respect for each other, we'd ask you to consider this each day. Please keep a 2 metre social distance of others outside of your household and apply caution when leaving through the gate due to there not being a one-way system at present.
In school this week, we have had many conversations about our feelings.  In each classroom, we have displayed a huge feelings barometer and, if children feel comfortable, we are asking them to position their name or picture on the barometer each morning. Year 2 Potters were keen to show me where they had placed their name earlier, indeed every time I poked my head into their classroom this week.  This has also been true of some children in the Year 1 Foresters this week.  It is important that we keep a check on how the children are feeling, especially after so long away from school and them being out of their normal routine. Having the confidence to ask for help, to say if they are upset or worried,  or if they are angry or puzzled, is really important.  Bottling these feelings up only intensifies them!
There have been some really interesting things going on in the classrooms this week too.  Welcome Week officially started on Wednesday afternoon and the children in each class started learning about their new identity. It was vital that the children had a renewed sense of belonging – i.e which class they were in!  Y5/6 Miners have been researching into the history of mining and how this practice has evolved over time.  Laura (Y3 Coopers) was telling me that she had been learning about the different types of barrels that have been used over time and doing a chronology in class, putting them in order.  Elodie (Y2 Potters) was really proud to show me the clay pot that she had made with Miss Lester – a number of pottery techniques were shown to the children and I was really impressed with how well they all adopted what they had been taught. Harry & Darcy (Y1 Foresters) have been getting creative this week also, doing a collage of the woodland animals which are found in forestry areas.  Darcy was easily able to tell me why she was doing a collage of a squirrel when I challenged her about it.  Over the next week or so, we will be capturing some pupil voice on how Welcome Week has helped the children get back into the routine and settle them back in but from what I've seen this week, they are all enjoying their learning.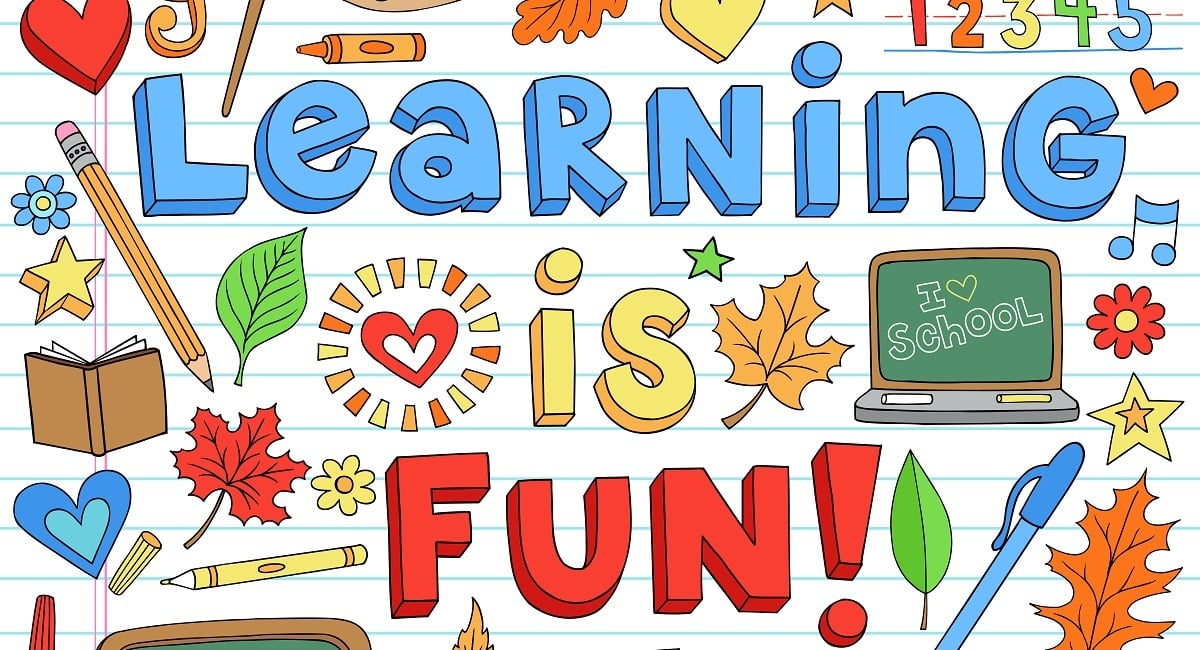 We have increased the amount of PSHE being taught in class at this time also. This year we are following a curriculum called; PSHE Matters and each class is compiling a scrap book of the work they are doing in these lessons. After all, mental well-being should have the same level of importance placed upon it as physical health!  In addition to the scrap book, all classes are having a daily circle time or a discussion time where they can share their feelings and talk through what's on their mind.  I was really impressed to witness Circle Time in Y1 Foresters on Thursday afternoon – all of the children were taking it in turns to speak and showing active listening when others were speaking.  These basic rules of etiquette and good manners are essential if our children are to successfully get on with each other and build up good relationships once again.
At this week's Key Stage 2 Bubble Rewards Assembly, I was thrilled that Miss Bains issued 4 pen licenses.  Every year, the children in Years 3 and 4 are encouraged to prove that they are forming their letters correctly and joining them in a clear and legible fashion.  The school's cursive script! The children are expected to maintain this standard in every piece of work, and every lesson, in order to firstly achieve their license and then retain it thereafter.  Massive congratulations to Lucas, Olivia, Eve and Amelia (all Y4).  Achieving this after only 3 days in school is phenomenal! I am immensely proud of the 4 of you; it really bodes well for the year ahead and it is living proof that our school's ethos and vision is bearing fruit.
This year, Miss Knowles is taking on the role of our school Well-Being Warrior and we both had a useful chat with each other this afternoon.  We chatted about some extra things that we are going to be implementing  in school to support the children foster a good state of mental health in the coming months. One idea being a weekly well-being focused session in Key Stage bubbles, around the art of being brilliant!  Doing all the right things to keep your mental state of mind looked after.  I will share more with parents at my HT Share a Brew Session in the coming days, but much of our School Improvement Plan is going to be centred around building greater levels of resilience in the children this year; supporting them to solve their own problems and helping them to control their own response to the feelings they have on a daily basis.
I'd like to take the time to welcome some new pupils joining our school for the new academic year.  First of all, a warm welcome to our new parents and children in EYFS Farmers.  Miss Knowles and I are so looking forward to working with you all, and Mrs Mailer has already noted that many of you are confident learners.  Also, I'd like to give a shout out to Rohan (Year 1), Carsyn (Y2 Potters), Cole (Y3 Coopers) and Maisie (Y5 Miners).  These children have recently changed school and joined our family. We hope you have a wonderful time learning in our school.
I'd like to officially welcome our new staff members on here, the first blog of the new school year too.  Miss Gibbons had a great start to her time in our school office this week and she is part of the Key Stage 1 staff bubble – this means that the children in Farmers, Foresters and Potters will get to see her collecting the registers each day! Miss Dennis has had a great first week in the school too, and really put the new Year 1 children at ease. In her room, she has displayed a reading tree for the children – you know that we always stress the importance of reading on you all!  Finally, Miss Lester has made an excellent impression and I must thank her for the amazing art work that she produced in the outside area to the new Year 2 classroom over the summer holiday period.  A rainbow mural has been painted on the wall where the greenhouse used to be situated – thank you Miss Lester!
On the subject of the new classroom for Year 2, all of the Y2 Potters were 'wowed' when they walked into it last Wednesday.  The building work and decorating has been completed much quicker than we anticipated, meaning the children have been able to learn in their new room from the outset this week.  We are just waiting for the interactive TV board and also the new furniture to arrive and then we'll take some photos of it to go out as a general announcement.
Next week sees the continuation of Welcome Week for the children and the extension of learning surrounding their class names.  All classes have a giant shield emblem to complete. 'Formal' English and Maths lessons will commence the week after next.  We also continue to welcome our new children in EYFS – half day stays are happening until Thursday this coming week.
Just before I leave you I had a few other messages to pass on:
Illness – if your child is ill, under the current situation, we'd ask you not to send them into school to see if they can get through the day.  We understand that this is the reverse of what we would normally say for some very minor illness symptoms, but in the current COVID-19 climate we need to be extra careful.  This year, we are taking a different approach to the rewarding of pupil attendance so that no child is penalised if they are unwell or isolating due to Covid 19.  Attendance will continue to be monitored however.
Web Alerts – You will have gathered that we have started how we mean to go on this year regarding correspondence.  If you are reading this blog, it is possible that you are doing so because you have signed up for email alerts.  This week's newsletter was sent to you via the website also, as we strive to do our bit for the environment.  Please sign up for email alerts so you don't miss out on what is going on!
Diary Dates – please familiarise yourselves with what is happening in school this year.  All dates are subject to the COVID-19 safety restrictions and we may organise them slightly differently based on where we are at the time.
Wraparound – I am thrilled with the number of children who have used our Clubs Complete wraparound service this week!  From Monday, our breakfast club will be happening in The Nest from 7:30 am.  The after-school provision will take place in the main school hall as normal.
Have a good week – P.E.A.C.E be with you!