It is the time of year where, as Headteacher, I have 1 foot in each camp.  It is important that we finish the existing year on a high and make sure that we tie up any loose ends before the summer break but, at the same time, it is important that we look towards the new academic year, so that we can hit the ground running come September.
After 3 years at our school, whilst there is still so much to do, I am immensely proud of everything that we have achieved to date and it is great to see that our hard work is beginning to bear fruit. Last week, we announced our best Year 1 Phonics Screening Check results since 2014 and the whole team is thoroughly delighted.  We have worked so hard to improve our teaching of phonics in Key Stage 1, making it more engaging, more inclusion and bringing our practice much more up to date. The implementation of our new assessment system has meant that the school is now able to track attainment and progress effectively and then tailor our teaching to best address any gaps in learning. 94% in Phonics is a huge improvement on the 63% that we achieved last year and this is a testament to the hard work of every single person who works with us: the staff, you – the parents and of course – the children themselves.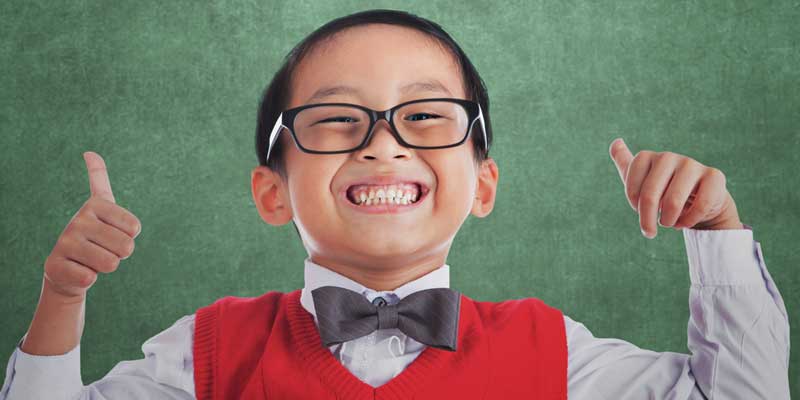 We have reason to feel optimistic due to our EYFS results also. These results are a great improvement on the last 3 years and they reflect the changes that we have made so our younger children secure stronger foundations lower down the school. Strong foundations are not to be underestimated! Our improved levels of engagement with parents over the last few years has been a key driver in this success, as has our transparency with you when we report how well your child is doing.  We are striving to be more helpful – suggesting little things that can be practised outside of school to help your child progress even further and we are trying to be more precise about the things that your child finds tricky.
Our Key Stage 2 children are also working immensely hard and we have seen some good progress rates and improved reading age scores.  I am really looking forward to celebrating this over the next week, when I hold Pupil Progress meetings with all of your teachers.  Let us not forget how hard our upper Key Stage 2 children are working.  Our Year 4, 5 and 6 children started their primary education on the old national curriculum and expectations have risen sharply since they started Key Stage 1.  Some of these children have engaged in a series of intervention programs that we have offered, so they close pre-existing gaps in their knowledge from earlier in their educational journey, at the same time as learning new curriculum content and adjusting quickly to the heightened standards expected of them for their age.  Over the next week, I will be measuring the impact of these interventions and then mapping out our provision for the next academic year.
Speaking of the new academic year, you should have received a letter this past Friday, outlining which class your child will be in from September. We know that this time of year always arouses much speculation and uncertainty; it can be a worrying time for all.  We'd ask that you continue to support us and if you are worried about anything at all, then you please come into school and chat with us, or take up the opportunity to attend my Cuppa and Cake session on Monday 9th July between 9 and 10 am. During this meeting, I will be outlining what we will be working on next year and how we intend to build on the improvements that we have made this year.  We are not resting on our laurels; we are really keen to make sure that we continue to reflect on what we offer and make the necessary improvements.
As regards our organisation for a new academic year, this is always a tricky task. As a small school there are many things that have to be considered and many constraints that we have to work within.  Irrespective of what our structure looks like each year, we are driven to make sure that we offer the very best provision possible.  From talking to parents, I know that consistency and continuity matters a great deal, and we are pleased to have put this at the forefront of our decision making for the forthcoming year. Firstly, we have successfully managed to retain the experience of Ms Bains to stay in lower Key Stage 2.  This will mean that those children who are currently in Year 3, and who were previously taught by Miss Popple until last Christmas, will not have to adjust to their third teacher in a year!  Ms Bains is a Reading Recovery Teacher and will be an integral part of our whole school reading development into the new academic year. Ms Challinor will continue to teach all children in our school, continuing the improvements to our Computing provision and French. As for Mrs Weston and Mrs Smith, they will continue to drive up standards in their areas of school also – Year 5/6 and EYFS/Year 1 respectively. We also welcome back Mrs Jones (formally Miss Forrest), who returns on a part time basis from her maternity leave.  Mrs Jones is a popular member of our team who will bring much dedication to continue the improvements that we have made to our Key Stage 1 provision in the last year.  Mrs Jones will join our newest addition, Mrs Abbott.  To avoid any disruption or disjointedness for the children over the year, Mrs Jones and Mrs Abbott will both be in school on a Wednesday morning to have an effective handover.  In the Autumn term, Mrs Christie will be deployed to teach Y5 maths every day, drawing upon her previous experience of teaching Key Stage 2.  This will mean that Y6 will be taught more in-depth aspects of their maths curriculum separately, by Mrs Weston. Mrs Christie will also be working with small groups of children in Y1 and Y4, to support the teaching of writing and phonics.  All 4 classes will have a designated Teaching Assistant, continuing to be a great learning resource and support for all children.
On Tuesday this week, it is Move-Up Day, or Move Along Day for those children who are staying with the same class teacher. Move-Up Day is about giving the children a taste of what it will be like in their new classes and I have set every class a special challenge.  Every class has been asked to come up with an identity name for the new academic year.  Last year, Mrs Bonsor gave us a big 'thumbs-up' for our class names, I am sure that the children will come up with some great names once again. At 8:55 am on Move-Up Day, we will be asking all of the children to line-up in their current classes and then we will move into next year's classes after assembly.
Year 5 have already started their Year 6 journey, having had some Maths lessons with Mrs Weston in the past week.  This year, We wanted to make sure that we gave our Year 5 a little head start with their Year 6 learning and the children have responded fantastically. There are many children who have already caught Mrs Weston's eye this week by working really hard and showing a good attitude to learning in the classroom – well done Year 5!
Don't forget Sports Day this coming Wednesday.  Please remember that this year, we have decided to host this event in the morning as we feel that the temperatures are much better for the children and spectators; it also affords us more time.  We hope you'll be able to join us on the side-lines on Wednesday.  Please stay on the top yard until you are invited to come and find a seat at 9:10 am.  Races commence at 9:30 am.  Please make sure that your child has their PE kit in school and that they bring a hat with them. In the event of poor weather, we will issue a text message early in the morning, confirming whether the event is still going ahead.
On Thursday, we have our Summer Disco.  For Key Stage 1 children, this is between 6 and 7 pm and then Key Stage 2 can come for a boogie from 7pm until 8 pm.  If you are able to help us on our refreshments counter, we'd be delighted to hear from you – please contact Aisha Mack. The night of our school disco coincides with our Governor meeting so any help is greatly appreciated.
Before I leave you for another week I want to just summarise some of the wonderful things that have happened in school over the last week.  A big 'shout-out' to Harrison in Happy Hedgehogs for some amazing independent writing this past week!  Independence is a big thing and I was really proud of the progress that I saw in his book. Good job Harrison – Keep it up.
I also want to extend a big thank you to Mrs Thorne and also the team from Volvo UK who came into school this past week.  Our children had an amazing time!  The children had the opportunity to learn about how to stay safe and be seen over the summer holidays; they were all very excited when they got to sit in a big lorry and look in a driver's mirror!  The Volvo team were very complementary about the enthusiasm and keenness of our children and left with a massive smile on their faces.  Well done everyone!  It is really important that everybody stays safe over the summer break!
I also want to say well done to the children in the Early Years, who attended a sporting event with Mrs Mailer and Mrs Harris on Thursday afternoon.  I am led to believe that the children had an amazing time in the scorching temperatures, in what is the only County School competition available to their age group.  We have entered so many competitions this year and as I alluded to last week, participating in school sport is good for a child's mental and physical well-being, as well as helping them to be good team players.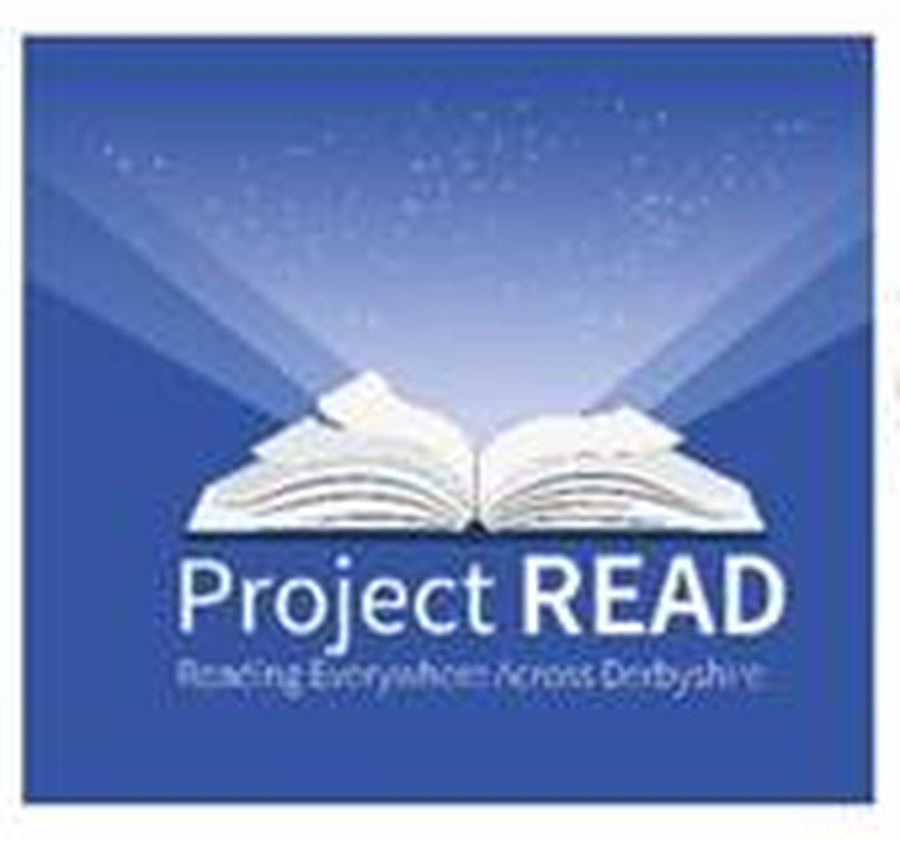 Mrs Brace and Mrs Thorne had a fab time on Tuesday this past week, when they took five Year 6 children to Uttoxeter Race Course for a Project Read event. Given that reading is a priority area for us into the new academic year, we were really pleased to be involved with this event and the children involved got to meet staff from their new secondary school in the process. For our whole school – Mrs Brace came back with lots of free books to pass on to children in school.  As you will be aware, we have started to re-band all of our reading books across the school, ready to purchase new ones  for September.  Mrs Weston and Mrs Smith will be continuing this task over the next fortnight.
Finally, you may have seen in the news that the National Health Service is celebrating it's 70th Birthday this year.  To mark this event, our school produced some special Birthday cards with Ms Challinor this week.  The children applied the skills that they had been learning on Purple Mash in computing. We are going to be sending these cards off and so they join with cards from other schools to mark the distance between Queen's Hospital in Burton and the Samuel Johnson Community Hospital in Lichfield. I am really pleased that the work of our children will be on show with that of other schools – the NHS is a great British institution and it is widely used by each and every one of us, at some point in our lifetime.  There were some really touching and poignant messages written by our children, Ms Challinor and I were really proud of them!  Happy Birthday to the National Health Service!
Have a good week – stay safe in the sun!
This week's Blog Box Question is: What day is Sports Day this coming week?